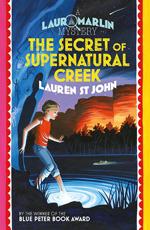 The Secret of Supernatural Creek
By Lauren St John | Publisher: Orion Children's Books
With her arch-nemesis, Mr A, safely behind bars, Laura Marlin can't wait to relax on a school trip to Australia. But hours after arriving, the appearance of a threatening supernatural message makes her fear for her safety. As the group tours the Northern wilderness, mysteries and near-disasters haunt them, but only Laura believes they're connected. Can she figure out what's realand what's an illusion ... before it's too late? BUY IT ON AMAZON
Review: The story is very adventurous. It is about a girl called Laura and she has had many troublesome times with a villian called Mr A. Mr A is imprisoned and Laura and her Year 6 class visit Australia during her school year. While Laura is in Australia ,Mr A escapes from prison and when Laura finds out,she thinks he cannot find her. However, how wrong she..
I give this book a rating of 5 out of 5, for excitement,adventure and keeping me on the edge of my seat!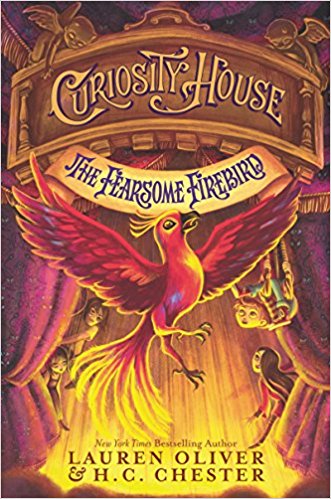 Curiosity House: The Fearsome Firebird
By Lauren Oliver and H C Chester | Publisher: HarperCollins
In this third book in the exceptional Curiosity House mystery series by bestselling author Lauren Oliver and mysterious recluse H. C. Chester, four children must uncover the evil Nicholas Rattigan's newest dastardly scheme, wage war with a rival freak show, and deal with a spy who may have infiltrated their happy home.
Sam, Philippa, Thomas, and Max have just started to recover from their capture and subsequent escape from Rattigan. But the children's lives don't stay quiet for long.
A slew of bank robberies is terrorizing the city. And when Professor Farnum, the ringmaster of the museum's now immensely popular flea circus, is charged with murder, the search for the real killer uncovers a plot much bigger than any individual crime--a plot that can only be the work of Nicholas Rattigan. BUY IT ON AMAZON
Review: The book is about some children who each have amazing powers which a villain has given them. The villian had taken some children away from their parents and gave the children some strange powers like "knife throwing" and "the strongest child". The villian called Rattigan is trying to destroy the world and the children try and stop him. The children perform in a show where a lot of events happen and unravel. 5 out of 5 rating for adventure!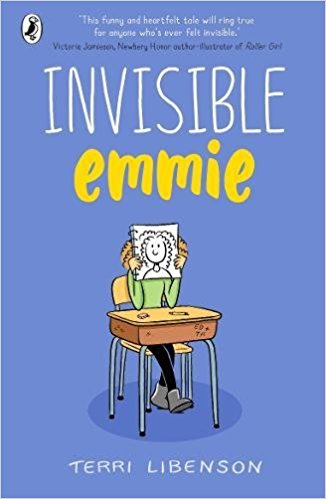 Invisible Emmie
By Terrie Libenson | Publisher: Puffin
This debut novel from US cartoonist Terri Libenson follows two girls who could not seem more different: shy, observant, wallflower Emmie; and loud, popular, cheery Katie. What both girls do have in common are their strong feelings for the same boy, Tyler Ross. Then Emmie's very private, very embarrassing scribbles fall into the wrong hands . . .BUY IT ON AMAZON
Review: This is a story about a girl called Emmie who is really shy and a girl called Katie who is really popular. The story has touches of humour in it - and Emmie is finding it really hard to make friends and hardly looks up at people,because of her shyness. This book shows you how Emmie makes new friendships and how she changes her school life from bad to good. This book was interesting from start to finish and the illustrations are very colourful. I give it a rating of 9/10.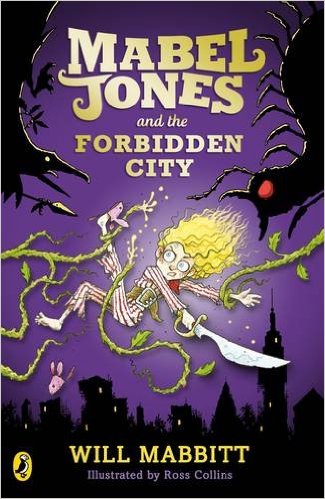 Mabel Jones and the Forbidden City
By Will Mabbitt | Publisher: Puffin
What would you do if hungry vines emerged from your wardrobe and stole your baby sister? If you're Mabel Jones and afraid of nothing, you'd follow! Between Mabel and her goal is a dangerous jungle, filled with deadly monsters and poisoned jelly babies. Can she defeat the Witch Queen and rescue her sister, or is this the last we'll see of Mabel Jones . . .? BUY IT ON AMAZON
Review: It was easy to get into this book within the first few pages.It really grabbed my attention. However it does get a bit boring before getting interesting again.There is a tiny amount of humour in it.The illustrations really relate to the story. The story is about Mable Jones losing her sister because magic vines appeared from her wardrobe.This resulted in her sister being taken away.As a result,Mabel Jones goes on an adventure to save her sister...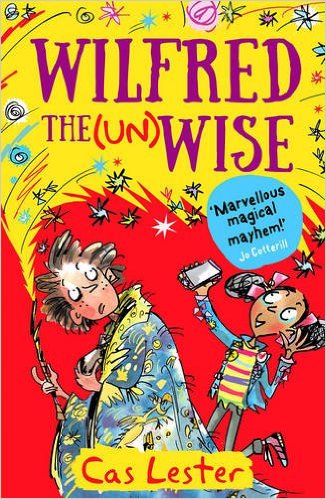 Wilfred the (Un)wise
By: Cas Lester | Publisher: Piccadilly Press Ltd
When medieval wizardry meets cool street magic, what could possibly go wrong ...? Wilfred is a young magical apprentice determined to become the best and most wise wizard that ever was. Unfortunately for him, he's not very good. He's got the raw talent, but he doesn't concentrate! In fact, he's become (rather unkindly) known as 'Wilfred the UNwise'. And when one of Wilf's spells goes badly wrong, he's suddenly in more trouble than ever before. BUY IT ON AMAZON
Review: First of all I did not like the book,however then it got a little better. It is about a wizard in the olden days,who telliports to the modern day and he is stuck there and does not know what to do. Then unfortunately,I as the reader could not remain interested in this book. I perservered until page 91. However it was not my cup of tea and I became bored of the story.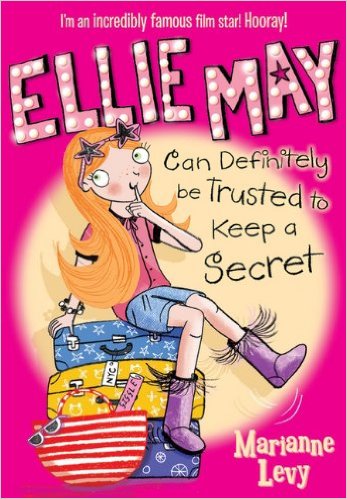 Ellie May Can Definitely be Trusted to Keep a Secret
By Marianne Levy | Publisher: Egmont
Dear Everybody
I'm an incredibly famous film star! I get interviewed in magazines and I'm friends with other celebrities and I know it's bad to gossip so I hardly ever do. And that means I am very good at keeping secrets. Right now I'm keeping loads and loads! For example, I've never told anyone that my chaperone Jeffrey likes to sing in the toilet and . . . oh dear.

Love, Ellie May xxx BUY IT ON AMAZON
Review: I think this was a fun and exciting book. The story was about a girl who was a famous actor. She meets a famous lady who tells her a secret. The girl called Ellie May then told everybody the secret. Then Ellie May tries to fix this.
I would have liked more humour and variation as it only stuck to the main plot. The middle of the story had less humour and was a little boring and repetitive.
The story did grab my attention from the start and kept me interested. I enjoyed the end of the story because it was funny.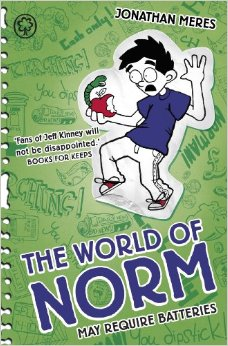 The World of Norm: 4: May Require Batteries
By Jonathan Meres | Publisher: Orchard Books
What with overdue homework, overdue pocket money and a bag full of overdue newspapers, one thing's for sure: life for Norm isn't getting any less unfair. And did he mention the fact that he's the only kid on the
planet without an iPad? BUY IT ON AMAZON
Review: It was a very funny book Norm's life never goes to plan...he always knows it's one of those days....and he steps into something that he is not supposed to. Like his brother or stepping into dog poo! Then he finds out his best friend has an iPad.now he is the only one who doesn't have one. There is a girl called Chelsea who is very annoying,she also has an iPad. She has found out that Norm's brother bed wets from Facebook. Norm finally gets an iPad but it isPink! He is not happy. At the end of the book,he gets an iPad from his grandpa after carrying out chores. This results in norm being nice to everybody including his brother.