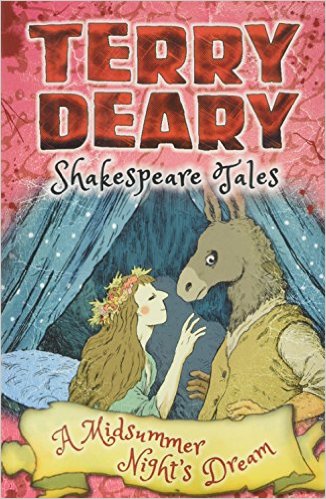 Shakespeare Tales: A Midsummer Night's
By Terry Deary | Publisher: A&C Black Childrens & Educational
Molly loves travelling with Shakespeare s players but the jester, Armin, keeps picking on her and faithful donkey, Dolly. Can she keep Armin away from Dolly and stay with the theatre company? Meanwhile, on stage, Helena wants revenge on Hermia, Lysander wants revenge on Demetrius and the fairy queen Titania has fallen in love with a donkey! BUY IT ON AMAZON
Review: The people in the story are called Richard, Shakespeare, Hamlet, Gravediggers, Molly, Dolly, Armin, Hermia, Lysander, Hippolyto, Helena, Demetrius, Dolly, Oberon, Puck and Titania. The book is about people doing shows and keeping young children as servants and King Oberon and puck put flower juice in people's eyes and the first person that they see immediately they fall in love with them. I liked the bit where King Oberon and puck put flower juice in people's eyes and the first person that they see immediately they fall in love with them. I didn't like the bit where a man tried to kill Dolly and Molly. I really enjoyed the book. I would recommend it to my friends because it is really funny. I give the book 4 stars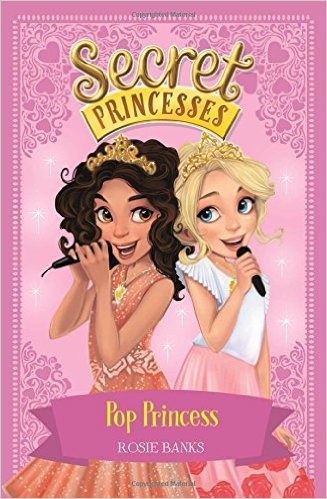 Pop Princess: Book 4
By Rosie Banks | Publisher: Orchard Books
Best friends Charlotte and Mia are training to be Secret Princesses, magical princesses who grant wishes! But mean Princess Poison has a plan to stop them. If they don't grant the last wish, Wishing Star Palace will be destroyed forever!
The girls have to help Samira's wish come true, even if it means stepping into the spotlight themselves! Can the girls grant Sam's wish and save Wishing Star Palace before it's too late? BUY IT ON AMAZON
Review: The people in the story are called: Mia Elsie Charlotte Alice princess Evie princess Sophie princess poison ( Antonia arsenic) Samira Hex Molly Ryan Sean casey Leon Leona miss fluffy Finley O'Hara contestants back singers and Richard Quincy.

This book is about princess poison and Hex trying to destroy wishing star palace but Mia and Charlotte have to get 4 gems to get a pure gold crown and stop princess poison and Hex destroying wishing star palace. In the end they got all 4 gems and earnt there crowns and in the next book they have to stop princess poison and Hex and get 4 rubies to earn there princess shoes that will take them anywhere they want. I liked the bit where they helped Samira to not feel shy anymore by granting her three wishes. The wishes were a new guitar new clothes and makeup and that her family was at the concert with Samira. I didn't like the bit where Hex broke Samiras guitar which made her really upset I also didn't like the bit where Princess poison cast a spell on Samiras back singers so Mia and Charlotte helped her sing. I enjoyed the book I think it was one of my favourite books I've read. I would recommend this to my friends because I think they would like to read it. I give this book 5 gold stars.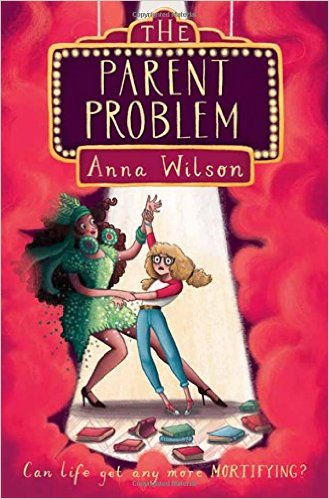 The Parent Problem (The Mortifying Life of Skye Green)
By Anna Wilson | Publisher: Macmillan Children's Books
Skye Green's mum is driving her insane! When she's not posting EMBARRASSING pictures of Skye online or experimenting with BIZARRE clothing, she's forever taking up new hobbies - and her latest obsession is ballroom dancing! It's only a matter of time until she waltzes down the street in spandex and sequins - and to make matters worse, Skye's younger brother is wildly (and irritatingly) enthusiastic about Mum's new hobby, and about wearing Mum's sparkly new outfits! BUY IT ON AMAZON
Review: The book is about Skye being embarrassed by her mum. Her mum joined dancing lessons. Skyes got new neighbours called Fin & Rob, Rob and Skyes mum go out together instead of dancing lessons.I really enjoyed the book The bit I liked the best was when Aubrey kept asking Skye to introduce her to fin, Aubrey kept going to Skyes house to see fin as she liked him a lot. When Skye kept saying she'd introduce her to fin she didn't so Aubrey joined the VT's and kept posting videos of Skye on YouTube which made sky embarrased. I would recommend this book to my friends because it's about a really funny mum and a baby sitter (Skye hates her) This is my kind of book and I'd give it 5 stars I'd love to read more on this book.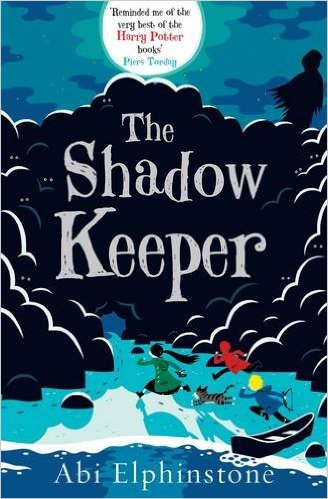 The Shadow Keeper
By Abi Elphinstone | Publisher: Simon & Schuster Children's
Moll Pecksniff and her friends are living as outlaws in a secret cave by the sea, desperate to stay hidden from the Shadowmasks. But further along the coast lies the Amulet of Truth, the only thing powerful enough to force the Shadowmasks back and contain their dark magic. So, together with Gryff, the wildcat that's always by her side, and her best friends Alfie and Sid, Moll must sneak past smugglers, outwit mer creatures and crack secret codes to save the Old Magic. With more at stake than ever before and the dark magic rising fast, can Moll and her friends stop the Shadowmasks before it's too late? BUY IT ON AMAZON
Review: This book is about four people trying to stop the shadow masks from taking shadows. I didn't really enjoy this book and it took me a while to understand it. I wouldn't recommend this book as I don't think my friends would like it either. I give this book 1 star.