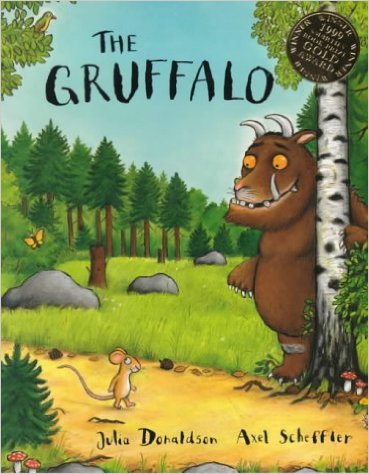 The Gruffalo
By Julia Donaldson | Publisher: Macmillan Children's Books
"A mouse took a stroll through the deep dark wood. A fox saw the mouse and the mouse looked good."
Walk further into the deep dark wood, and discover what happens when the quick-thinking mouse comes face to face with an owl, a snake and a hungry gruffalo . . .
Julia Donaldson and Axel Scheffler's The Gruffalo has become a bestselling phenomenon across the world. This award-winning rhyming story of a mouse and a monster is now a modern classic, and will enchant children for years to come. BUY IT ON AMAZON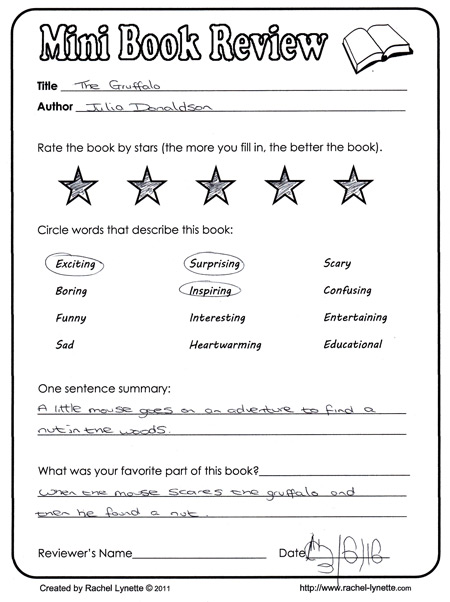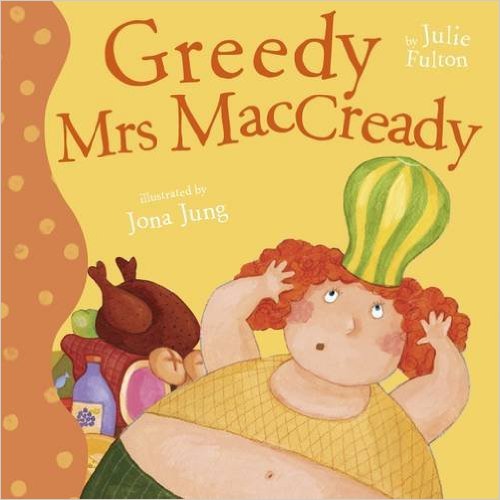 Greedy Mrs Maccready
By Julie Fulton | Publisher: Maverick Arts Publishing
Mrs MacCready likes to eat and she will eat anything! She soon out grows all of her clothing and although everyone is generous Mrs MacCready's overeating soon has explosive consequences. BUY IT ON AMAZON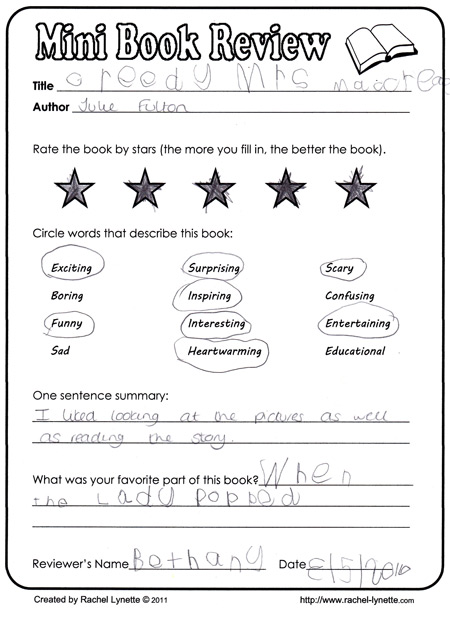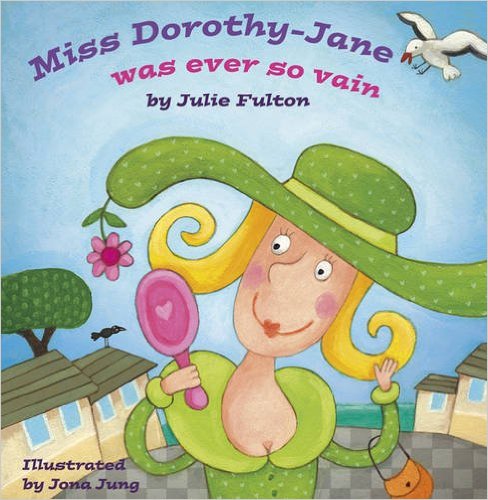 Miss Dorothy-Jane Was Ever So Vain (The Ever So Series)
By Julie Fulton | Publisher: Maverick Arts Publishing
Dorothy-Jane thinks her good looks and stylish clothes make her popular. However when on her way to Hamilton Shady's Best Lady Competition, Dorothy-Jane must put aside her vanity to save the day. BUY IT ON AMAZON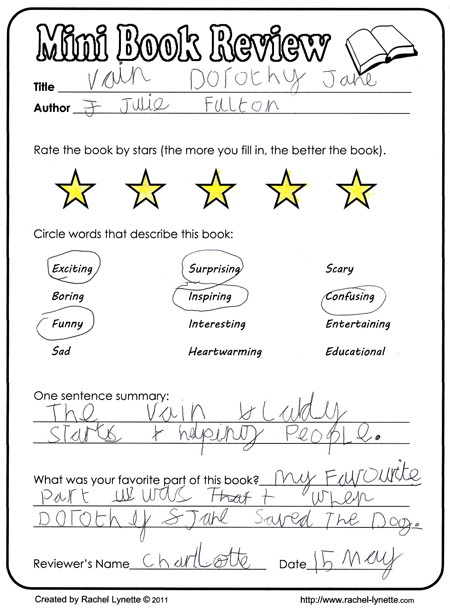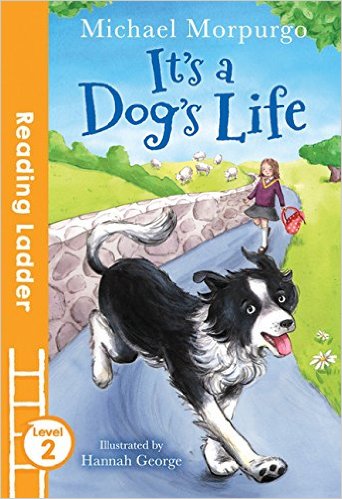 It's a Dog's Life (Reading Ladder Level 2)
By Michael Morpurgo | Publisher: Reading Ladder
Lula always likes me to go with her to the end of the lane. She loves a bit of a cuddle and a lick or two before the school bus comes.
"Oh Russ," she whispers. "A horse. It's all I want for my birthday." And I'm thinking – excuse me, but what's so great about a horse? Isn't a dog good enough?" BUY IT ON AMAZON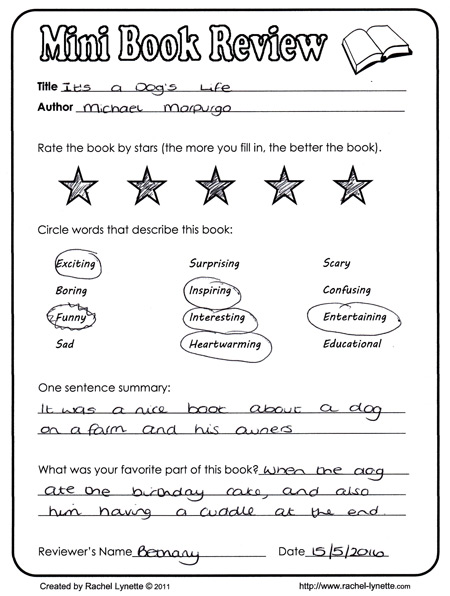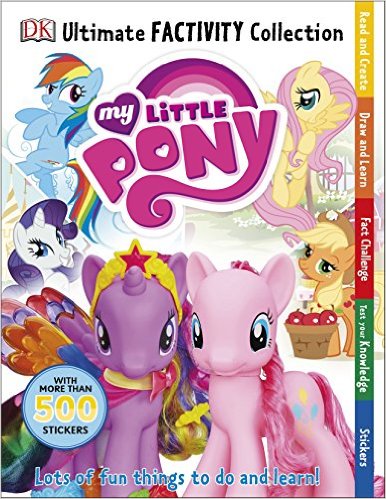 My Little Pony Ultimate Factivity Collection
By DK | Published by: DK Children
Perfect for keeping little hands busy during rainy days or holidays My Little Pony Ultimate Factivity Collection is packed with facts and activities created especially for My Little Pony fans. Kids will meet My Little Pony characters and play My Little Pony games. They can follow the adventures of Pinkie Pie and her friends filling in the activities and games on the page - there's no need for any extra paper! From colouring and drawing to puzzles and stickers, My Little Pony Ultimate Factivity Collection is great fun for fans - all you need is a pencil.
HASBRO and its logo, MY LITTLE PONY and all related characters are trademarks of Hasbro and are used with permission. © 2015 Hasbro. All Rights Reserved. BUY IT ON AMAZON
Reviews: Bethany - Amazing! I like doing the stickers and looking at the stories and the ponies.
Mum - As this book as loads of stickers, they are still working through the activities so would be great value for money (especially in comparison with comics etc which are over and done with so quickly). I think most of the new ponies are in there so very current and up to date with writing challenges and other activities to develop children's' skills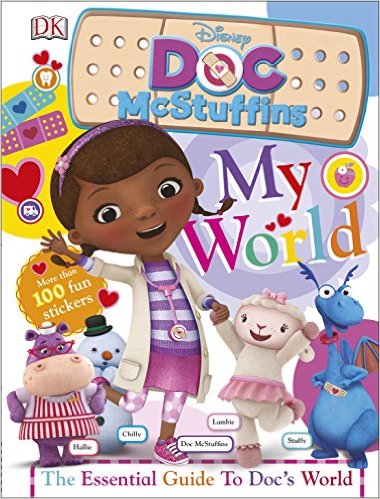 My World Doc McStuffins
By DK | Publisher: DK Children
DK's My World: Doc McStuffins follows a day in the life of Disney's most junior doctor as she cares for her magical toys.
With colourful images, engaging activities and lively style DK'sMy World: Doc McStuffins teaches kids important early life skills, such as eating healthily, brushing their teeth and caring for themselves and those around them. Copyright © 2015 Disney. BUY IT ON AMAZON
Reviews: Bethany - I liked doing the stickers and activities in the book. The words are easy to read.
Mum - This is a really nicely presented book, and after the stickers have been used up it gives a nice reference guide for further reading. Although it is a more basic book, Charlotte still had fun helping Bethany with the stickers.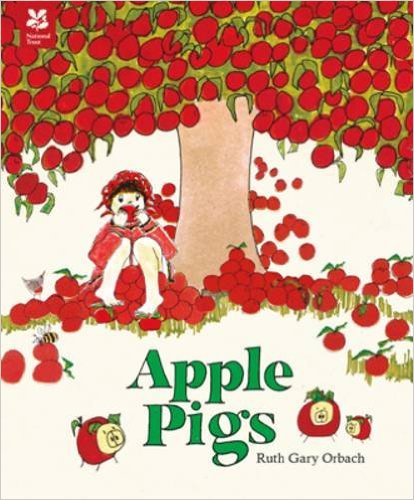 Apple Pigs
By Ruth Orbach | Publisher: National Trust Books
This beautifully illustrated tale of an apple tree that grows too many apples is delightfully told in rhyme. A little girl finds a withered apple tree surrounded by rubbish. To stop the tree being chopped down for firewood, she clears the rubbish to help the poor tree grow. When Spring arrives, the tree bursts into blossom and produces a glut of apples. But as the little girl's family try to eat, cook and hide the apples in rugs, blankets, wagons and jugs, the apples continue to grow! There is only one answer: an apple feast! A wonderful tale published in time for Apple Day, its charming illustrations and story will amuse and educate a new generation, giving them an appreciation of nature's bounty and the importance of sharing. The book includes a guide to making your own 'apple pig' (a fruit sculpture that looks just like a pig!). BUY IT ON AMAZON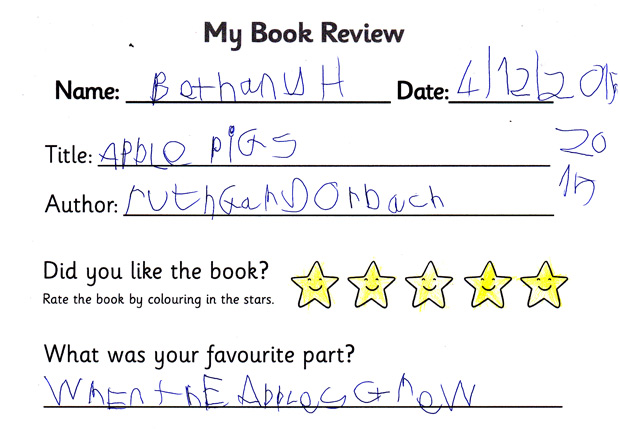 ​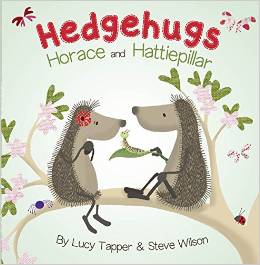 Hedgehugs Horace and Hattiepillar
By Lucy Tapper & Steve Wilson | Publisher: Maverick Arts Publishing
Horace and Hattie are the very best of friends... One day they find something tiny and interesting under a leaf. But what is it?
A much anticipated sequel to Hedgehugs with beautiful artwork by Lucy Tapper. Definitely a book with the cute factor. BUY IT ON AMAZON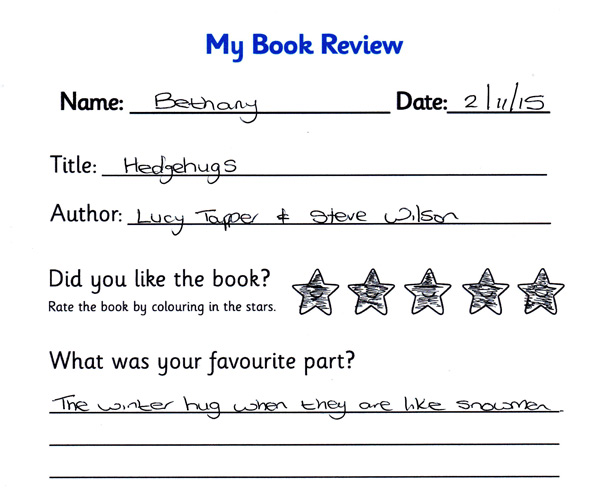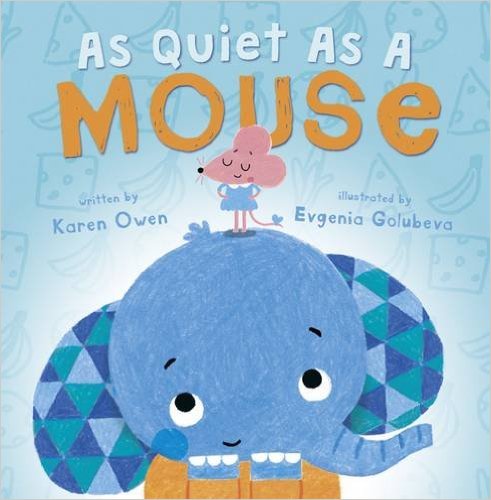 As Quiet as a Mouse
By Karen Owen | Publisher: Maverick Arts Publishing
Edgar keeps waking up his new baby sister but he can't help being noisy. Luckily, his friend Ruby has an idea! Can Edgar learn to be as quiet as a mouse?
A sweet story about friendship and how by trying hard you can even make a huge elephant be as quiet as a tiny mouse! BUY IT ON AMAZON
Review: Bethany gave this 4 stars. She liked the party at the end of the book. It was fun to read.