Valentines Chocolate Slab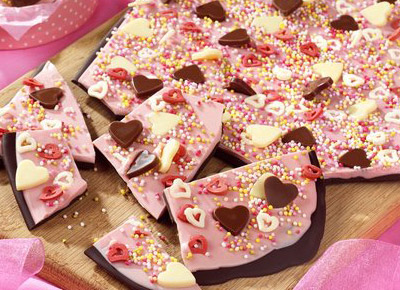 Inspired by the latest trends, this Valentines Chocolate Slab makes a great gift for mum and dad!
Ingredients:
Method
Break the Extra Dark and Milk Chocolate into a heatproof bowl and place over a saucepan of barely simmering water to melt.
Meanwhile, line a baking tray with baking parchment. Once the Chocolate has melted, scrape it out of the bowl on to the centre of the paper using a spatula. Carefully spread the Chocolate to form a rectangle approx. 18 x 23cm (7 x 9 inches). Tap the tray lightly on the work surface to smooth and settle the Chocolate and put in a cool place to set.