Happy Birthday CLAPA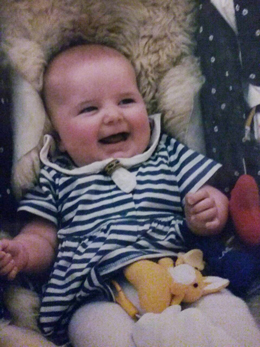 This year the Cleft Lip and Palate Association (CLAPA) is celebrating its 40th Birthday, and they'd love you and your family to get involved in celebrating too!
In early pregnancy, different parts of a baby's face develop and then join together. If they don't join properly, the baby is born with a gap or 'cleft'. This can be in the top lip, the roof of the mouth, or both. It has no single cause, and can happen in any pregnancy. One in 700 babies is born with a cleft. That's around 100 babies every month in the UK alone.
These babies and their families can face a gruelling 20 year treatment pathway involving multiple surgeries to address the problems caused by a cleft, including speech and hearing difficulties. Sadly, stigma, prejudice and isolation are experienced by many children and young people growing up with a cleft.
For 40 years, CLAPA has worked to improve the lives of children, families and adults affected by cleft lip and palate all over the UK. The charity aims to be there every step of the way with personal, local support at the moments when people need it the most.
To keep doing this, CLAPA needs your help. Whether it's holding a bake sale in your school hall or staff room in aid of CLAPA, spreading the word at work and with friends or hosting a birthday party for CLAPA and collecting donations, having fun with your fundraising this year can help ensure CLAPA is here to help the UK cleft community for many years to come.
Interested in getting involved? Contact CLAPA's friendly fundraising team at fundraising@clapa.com or call 020 7833 4883 to plan your activity. You can find out more about CLAPA's work by visiting www.clapa.com