Clare Balding and the 'Big 900 Story Challenge'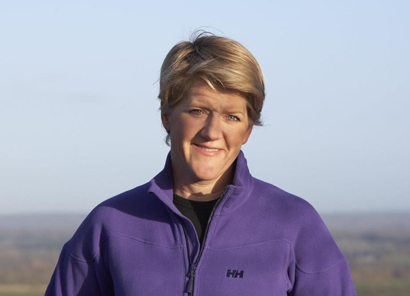 Children all over the UK are invited to join in celebrating Leeds Castle's 900th birthday by writing a short story about Castles and/or Time Travel. To enter the competition, you'll need to be aged either between 5 and 9 or 10 and 13. Clare Balding has shared with Primary Times her top five story writing tips for entering the Leeds Castle 'Big 900 Story Challenge'.
The renowned broadcaster and children's author is the official honorary judge for the challenge and will be helping choose the two winning stories in March. Here are Clare's tips:
Aim for a brilliant first line. Make sure the first sentence hints at what the story is all about, and make it exciting from the very first word.
Be as adventurous as you can with your storyline. Try to be original - allow your imagination to run free.
You're limited to 900 words but that's an awful lot. Don't worry if you don't make even close to 900; sometimes less is more. Try not to describe every single thing in the story. Part of the reader's enjoyment is building their own picture from the clever clues you provide.
Don't be afraid to rewrite. If you're stuck, just write anything down and you can go back over it later. Think of the rewrite as an opportunity to polish and polish until the words gleam on the page.
Enjoy it - writing a story is just as fun (if not more so) as reading one. You get to completely control the plot, invent your characters, and decide the ending.
Good luck!
Stories should be an original work of fiction using no more than 900 words. Writers have until 12noon on 5 March to submit their stories. Entries must be submitted by an adult (parent/guardian or teacher) on behalf of the child, and with parental consent.
The winning stories will be placed within a time capsule and buried in front of the Castle, only to be opened 100 years from now at the Castle's millennium. Ten finalists from each age category, along with their families, will also be invited to a very special Awards Day at Leeds Castle on 30 May, when the winners will be announced by Clare Balding.
The two lucky winners will win a hamper of fun prizes, a stay at Knight's Glamping (2 adults and 2 children), a private tour of the Castle and family tickets to the Fireworks Spectacular. They will also be invited to take part in the 'time capsule' ceremony in June, joining HRH Princess Alexandra (patron of Leeds Castle) for the official burial of the time capsule. There will be smaller prizes awarded to all runners up of the competition.
For more information, please visit www.leeds-castle.com.