BookTrust launches brand new children's book prize for early years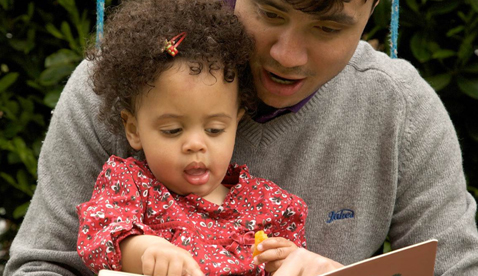 BookTrust, the UK's largest children's reading charity, today announces its brand new children's book prize to recognise and celebrate the best books for sharing for babies and children aged 0-5.

​The BookTrust Storytime Prize celebrates and promotes the best books for sharing with young children. BookTrust is looking for books which have wide appeal to parents and carers across all walks of life, and for stories which can be read and enjoyed again and again.
The new prize has been launched in partnership with Youth Libraries Group, and public librarians will be part of the specialist panel to help select the shortlist and also to find the winner after trialing the shortlisted books with families in libraries across the UK this summer.

The shortlist of six books will be revealed on 27 May at Hay festival in a special celebration event with the shortlisted authors and illustrators attending.

The winner of BookTrust's Best Storytime prize will be unveiled at a ceremony in London in November 2019, with the author and illustrator receiving a prize of £5,000.

Jake Hope, Head of Youth Libraries Group said: "The BookTrust Storytime Prize is a really exciting development – and it's wonderful to celebrate books that are read at a stage of children's development - socially and in terms of educational aspirations - when sharing is absolutely key!"

Diana Gerald, CEO of BookTrust said: "We're delighted to be launching a brand-new prize to help find wonderful books for young children. Sharing books with babies and young children is crucial to their development as readers. Our prize showcases great books with wide appeal and celebrates the joy of reading with under 5s."
​
Entries for the inaugural BookTrust Storytime Prize are now open. All books submitted must be first published between 1st March 2018 – 28 February 2019. Publishers can submit books for the prize. Click here or email storytimeprize@booktrust.org.uk with any questions.