Small Ways To Make A Big Difference To The Planet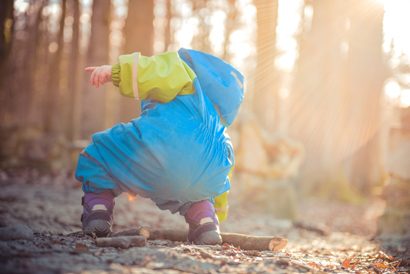 A recent study of six year olds has confirmed what many parents and teachers instinctively know to be true; faced with environmental issues, most children can easily think of ways they can help to make a difference, both immediately and in the long run. By involving them in discussions around green issues, children can be part of the solution, and help to protect the planet for the next generation too. So how can your family make a difference? Start small: try to adopt a "repair and reuse" mindset, encourage children to recycle and reduce wastage, and inspire them to take an interest in the eco-systems on their own doorstep. These small things can soon add up to a big difference.
Less plastic? Fantastic
One way to make a big impact is to cut back on your use of plastic and other non-recyclable materials at home. The rate of recycling for UK households is currently 45.2%, which is an improvement on previous years but still a little short of the EU's target of 50%. You can set a good example by cutting down on unnecessary food bags and packaging in packed lunches, always providing your kids with a refillable water bottle and taking a flask from home for your own hot drinks on the go, rather than disposable coffee cups. Don't forget to pack a few re-usable shopping bags for when you're out and about too; plastic bag use has already fallen by 86% since the 5p charge was introduced, which is great news for the planet.
A drop in the ocean
The Environment Agency has warned that enough water to meet the needs of 20 million people is wasted every day. Don't let your family be part of the problem. Encourage your kids to turn off the taps when they're brushing their teeth, to take short showers rather than deep baths, and to make sure taps are properly turned off after washing their hands. If every household thinks of just a few simple ways to reduce water wastage, it'll soon add up to a huge improvement.
Green fingers
Teaching your kids how to cook to use up leftovers and without wasting parts of vegetables, is a really useful life skill, and it means less goes in the food bin. Even better, you could set up a composting bin in the garden. Encourage your kids to take an interest in the nature on their doorstep; from planting bee-friendly wild flowers, to setting up a bird feeder for hungry visitors. If possible, try to walk, scoot or cycle more; not only does it mean fewer cars on the road, but it's also great exercise!
The task of conserving the planet's most precious resources can seem rather daunting, but breaking it down into small everyday tasks makes it much more achievable. Your family can play a role by cutting back on plastic usage, recycling where possible, thinking carefully about how much water you use, and paying attention to the nature that's right in front of you. If you can instill a respect for their environment from a young age, your children will grow up to be the planet's protectors in the years to come.