Disney's West End Musical Aladdin Delivers a Spectacular Whole New World of Learning for Pupils!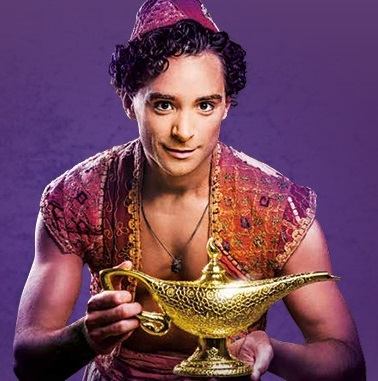 Curriculum-linked resources from Disney Theatrical Productions are set to transport Key Stage 2 and Key Stage 3 pupils to a whole new world of learning!
With an ongoing commitment to schools and young audiences, Disney Theatrical Productions supports engagement with live theatre by showcasing its learning potential. The Aladdin Education programme, which is designed to inspire engaging and stimulating classroom activities, has been developed to feed into subjects including English and PHSE, enabling pupils to enhance their language and vocabulary as well as creative writing and grammar skills.
Teachers not only have the opportunity to take their pupils on a once in a life time school trip to see the classic tale of Aladdin, they can also use the classroom-based materials which contain three key elements:
Teacher resource packs with pre and post creative ideas for learning
Behind the scenes insights from the creative and production team
Practical pre show workshops
Adapted from the Academy Award®-winning film, the West End production of Aladdin is truly a sight to see, filled with music, comedy, over 350 lavish costumes and unbelievable special effects. Teacher Sarah Brown from Villiers High School stated: 'It's magical, something that the kids would have never ever seen before'. Performed at the Prince Edward Theatre in London, Aladdin is an unmissable theatrical magic carpet ride!
To book a trip and for more information on resources, visit www.aladdineducation.co.uk.
For education rate tickets go to www.aladdinthemusical.co.uk/groups-education.