Can smart tech make your kids smarter?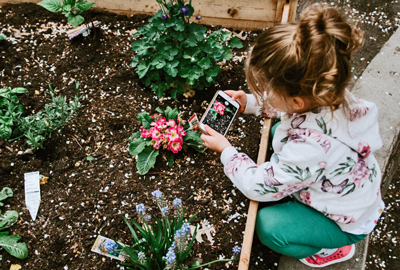 Parenting in this age of technological advances isn't always easy; in fact, tech is often seen as the enemy. Take the recent study published in the Lancet which found that more than 2 hours' screen time per day for children can negatively affect their cognitive development, language skills and attention span. It's no wonder parents feel concerned about the role of technology in family life.. However, when used carefully, there is much to be gained too. With the right limits and application, smart tech can actually boost your children's education and may even make them a little smarter too.
Motivating and rewarding
With the number of children with mental health conditions rising dramatically in the UK, parents and teachers are increasingly looking for ideas to keep kids calm, focussed and positive about their workloads. Apps for homework tracking and to-do lists can be a really useful way to help your child plan their time and to reward them for tasks successfully completed. Mindfulness apps such as Headspace for Kids can also help them to de-stress and relax. Helping your child to feel more in control of their workload can make them more confident and organised, leading to a better, happier performance at school.
Eco-friendly education
Technology is helping today's kids to grow up with hope for a greener future. Renewable energy's share of electricity generation reached a record 31.7% this year, and smart tech developments are helping households to become more eco-friendly too. By teaching your children about these advances, and installing some of them at home, you can set a great example. By seeing you commit to smart sockets, app-controlled lighting or learning how to use smart thermostats for more efficient heating, your kids will be learning about their own impact on the environment, and the ways they can help.
The great outdoors
A recent survey found that more than 80% of teachers believe outdoor learning doesn't happen often enough. The Internet of Things can help to get kids outside more often, exploring, learning and sharing their findings. Geocaching is a modern take on treasure hunts, teaching kids teamwork and how to use GPS. Similarly, with a raspberry pi and a digital camera, you can build naturewatch cameras for observing local wildlife in its natural habitats.
While technology is often given a bad reputation when it comes to kids, it actually has much to offer from an educational point of view. Whether it's helping to manage their workflow and de-stress, learning how to reduce their impact on the environment, or getting them outside to enjoy broader learning opportunities, smart tech can be a smart choice. Today's children need to know how to use technology in a positive way; that's a life lesson you can really help with.