Average Briton Will Work 75 Hours Overtime in November & December To Afford Christmas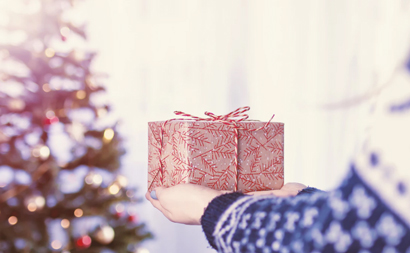 Whilst many Britons think ahead and begin saving or buying for Christmas months ahead, 54% find themselves having to work overtime throughout November and December to be able to afford the Christmas they want.
Whether picking up extra hours with their day-to-day job, working a second job or finding something which pays cash in hand, Britons average 9 hours a week of overtime throughout November, increasing to 13 hours a week throughout December.
The team behind www.myvouchercodes.co.uk undertook the study as part of ongoing research into the effort that goes into making Christmas a special time of the year. 2,384 Britons aged 18 and over, all of whom stated that they were in full-time employment, were quizzed about any additional hours they take on in the lead up to Christmas to help with festive expenses.
Initially, all respondents were asked "How do you cover the cost of Christmas?" to which the top responses were found to be 'I work overtime for additional money' (54%), 'I save throughout the year' (27%) and 'I buy presents throughout the year to spread the cost' (14%).
Those who stated they worked overtime were asked what type of work they undertook. Whilst 31% will pick up overtime with their main employer in the run up to Christmas, others will 'take on a second job' (37%) or 'seek cash in hand work' (32%).
The average date that Britons start putting in overtime was found to be the 1st of November, with respondents stating that they work an average of 9 hours of overtime a week throughout November and 13 hours of overtime a week throughout December – over the course of seven weeks running up to Christmas. This equates to 75 hours of overtime (or 10 days full-time extra work).
When asked how much they earnt per hour during their overtime, the average was found to be £7.30. Working 75 hours overtime, the average Briton will be able to earn an additional £547.50 in the run up to Christmas.
When asked to estimate how much they spent on Christmas in total, taking into account food and drink, clothing, decorations, presents, travel and more, the average was found to be £1,805. This number increased for those stating they have at least two children, with the average cost then being £2,795. In order to afford Christmas and split the cost, Britons would need to save between £150 and £232 a month in order not to splurge so close to the big event.
Anders Nilsson, spokesperson at www.myvouchercodes.co.uk, commented: "Christmas is a stressful time for most of us; not only do we try to buy the best presents, many of us have the added expense of having to feed the family, organise the children and entertain relatives across a range of ages.
"It doesn't have to break the bank though; you can split the cost of Christmas over the year, saving little and often, you could also sell things in the home you no longer use, try lending your hand to making some gifts, or by using various discount websites in order to save money on the things you do purchase. Every penny helps.
"The festive period is stressful enough without having to work all the hours to avoid leaving yourself bankrupt. Your spouse, family and friends will completely understand if you don't buy them the latest, most expensive gifts – it's not about the money you spend, it's about the time you spend with those you love."