Equipping Your Child For Later In Life: Essential Skills You Should Be Teaching Your Kids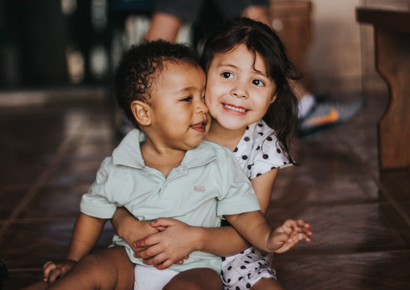 As parents, we want the best for our children. A part of that is preparing them to go on living confident and happy lives as they grow older. Often, parents are encouraged to be proactive with homework and child-friendly entertainment activities away from screens but there are other key life skills your child can benefit from. With more than half of UK young adults feeling unprepared for adulthood, teaching your kids a few simple skills beyond the classroom means you will equipping them to better handle life as they continue their growth into adults. Check out a few lessons that can help to foster independence and confidence in your children as they grow older.
Basic Budgeting
Learning how to be in control of your finances is a great life skill to have and is key in navigating later on in life. By teaching your child a few basic financial skills such as budgeting and promoting saving habits, you are helping your child become financially literate. In 2018, joint research between the University of Cambridge and UCL Institute of Education revealed that one-in-three adults in the UK cannot deduce the right change due from a cash purchase. Other past studies have also found that 33 percent of adults are not financially literate.
Get your child involved using simple tasks to teach them about the value of money and the difference between want and need. Letting them make simple financial decisions can work wonders for their self-esteem and independence. You can incorporate these lessons into tasks around the house such as earning pocket money for additional chores or letting them make the choice of a treat purchase in the shops using their pocket money. Many banks also offer child saving accounts, aimed at promoting saving habits in the younger population. If you want something simpler, a small box or piggy bank can be used at home. As a bonus, you can also use these opportunities to teach them about decision making and problem-solving skills that come from training them to do household tasks themselves.
Navigation/ Map Reading
As your child gets older, chances are that they will begin venturing out on their own. Some parents allow their children to walk to school alone everyday. In Britain, the acceptable age to walk to school unaccompanied is, on average, judged to be 10 years old, while the average parent believes that at 13, kids can take the train unaccompanied. Being able to read a map and navigate is an extremely useful skill for kids to learn in the event they become lost or take a wrong turn. In addition, teaching them to be aware of their surroundings can help them describe their location to authorities or yourself if they need to.
Communication And Interaction
Throughout their lives, kids will come into contact will hundreds of individuals at school, at home and while out and about. Equipping kids with the proper communication tools, including manners, will help your child to grow up to be a polite, respectful individual. It also allows them to become capable of expressing their feelings and ideas in appropriate ways. Beginning from an early age, teach them to be respectful of others including how (and why) to speak up about bullying, inappropriate behaviour and their own boundaries when it comes to their bodies. Giving them the tools to confidently express their wishes and discomfort increases the chances of it being addressed. Start with small tips such as simple conversational skills and encouraging the use of basic manners.
First Aid & Emergency Response
Knowing simple first aid can end up saving your child's or someone else's life. While a child is not expected to perform medical procedures in emergency situations, you can teach them other aspects such as how to call for help and how to recognise someone needs help or is hurt. The level and intensity of first aid taught should depend on the individual child. As they approach teenage years, teaching them CPR can be a good idea. However, for younger children, simple skills such as dialling emergency numbers may suffice. Educating them about asking for help if they are hurt themselves is also a good idea and will ensure they can seek out medical help if needed. Local organisations in your community and non-profits such as The British Red Cross and Mini First Aid often run first aid courses aimed at children.
Finally, there will be times when your child will be disappointed or a task will not go the way they expected it to. In these difficult and sometimes discouraging situations, being determined and resilient can help them to carry on trying their best at what they do in life. Self motivation will become an important skills as they face obstacles in life. These skills can help them be better prepared and equipped to face the years ahead.