Inspire them... to draw every day! with Axel Scheffler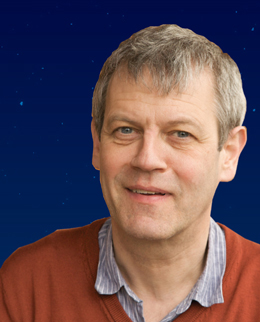 Here to spark young imaginations with creative advice is the world-famous illustrator of The Gruffalo!
Children's picture book illustrator, Axel Scheffler, has an incredible job. The first to read exciting new children's tales, he then draws all of the fantastical creatures within their pages. "What could be more fun than reading a story and inventing pictures to go with it?" Axel asks.
When this busy illustrator rests his pencil it's to visit schools and talk about the famous picture books he has brought to life. These are well-loved titles including Pip and Posy, The Grunts, Room on the Broom and, of course, The Gruffalo. So, who better to help inspire our children to sketch their way through life than Axel?
"Drawing can be the most wonderful and absorbing activity. I'm so keen on children being creative, it's really important as it helps them understand the world around us – and even invent their own worlds.
"Where do I begin illustrating a new character? Normally I sketch the characters first, and then work on a more detailed version to which I add colour. When the author and the book's editor are both happy I then start the detailed work of creating the new character."
Axel loves the challenge of drawing animals, but is currently busy drawing mind-boggling aliens for the latest book from The Gruffalo author, Julia Donaldson.
"There are two different kinds of aliens – blue ones and red ones – one sort has bare feet, the other has a tuft of hair on their heads. So whilst I have some things to consider, I do also have some freedom to invent my own aliens: as nobody really knows what aliens look like…
"I think I prefer drawing animals most of all, and small animals are easier than large ones. Although I do check and look at pictures of real animals, mine are never quite the same as the real ones. I somehow transform them into my own versions – but that's ok for picture books. It makes it more fun, doesn't it?"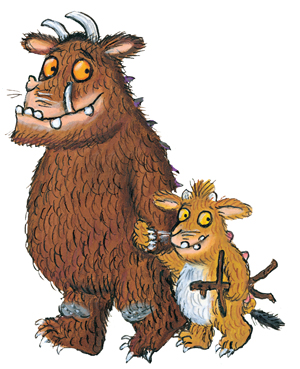 READY, SET, SKETCH… Axel's drawing tips for children
Read a lot, draw a lot
Experiment with different ways of painting and drawing, and use different materials like charcoal and pastels as well as crayons, paints and pencils
Look at as many books and pictures as you can. See how artists and illustrators work, and all their different styles
Start a sketchbook and draw what you see around you every day
Sketch together: "It's fun to draw a picture with someone else – it's something me and my daughter have such fun doing."

MASCOT DRAWING CHALLENGE: CALLING ALL ARTISTS!

Primary Times needs a colourful character to be its new mascot. We already know his name… it's Petey. But is Petey an animal or an alien, a person or an imaginary creature? Does he wear funny clothes? Or have crazy hair? Could your child create our nationwide mascot, Petey? This challenge is open to children across the land. For a chance to see their mascot in the pages of Primary Times, email a picture of their loveable 'Petey' to petey@primarytimes.co.uk Look out for our chosen Petey in the next issue!