A new primary school has opened in your area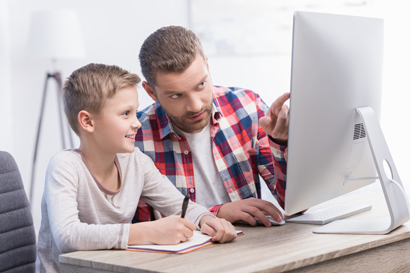 Many parents would welcome an alternative to those stressful mornings – the school run, packed lunches, traffic jams, school uniform, misplaced books and the constant battle against the clock. Having successfully arrived at the school gates, there's still friendship issues, money for school trips, playground mishaps and large classes to contend with.
Thousands of parents have chosen a school that provides an instant solution to this pressure and strain. After 13 years of running a successful independent online secondary school, InterHigh School www.interhigh.co.uk is now launching its primary school division - InterHigh Juniors.
InterHigh Juniors will offer the same quality, flexibility, accessibility and positivity in school as InterHigh, but it will provide a full primary school education. Based on the National Curriculum for England Key stage 2 framework, Interhigh Juniors will open year 5 and year 6 classes in September 2018.
Children from as young as 8 will now be able to go to school online and benefit from the rich and engaging experience of the school's powerful learning platform through primary school, secondary school and Sixth Form.
Qualified and experienced primary school leaders and teachers will focus on developing young learners who are inquisitive, vivacious and enterprising. The InterHigh group of schools enables its pupils to develop a love of learning, not only for academic foundations but to equip them with skills for a world of exponential change.
Class sizes are small, a maximum of 15 pupils in any class. This ensures that each pupil receives the vital teacher attention and promotes personalised learning where every child can learn and achieve at their own pace. Lessons are every week day morning of term time and every lesson is recorded. This means pupils, and parents, can revisit the lesson at any time.
The curriculum at InterHigh Juniors includes English, Maths and Science, humanities, languages and information technology. InterHigh Junior pupils also have weekly tutorials and their own weekly Common Room with projects, activities and guest speakers. With a dynamic and supportive social community in the secondary school, InterHigh Juniors offers groups, clubs, and a safe social media environment where young children can practice navigation of the digital social world with confidence, perceptiveness and wisdom.
To help parents and pupils get a good insight into the school, InterHigh Juniors are running a six-week Summer School starting 23rd July. To find out more or register for a place visit www.interhigh.co.uk