Summer activities for children in Dorset
The school summer holiday can sometimes be expensive, so in addition to all those wonderful days out at the local attractions, we've included some free ideas for those days in between…
12 free things to do this summer...
Go for a Walk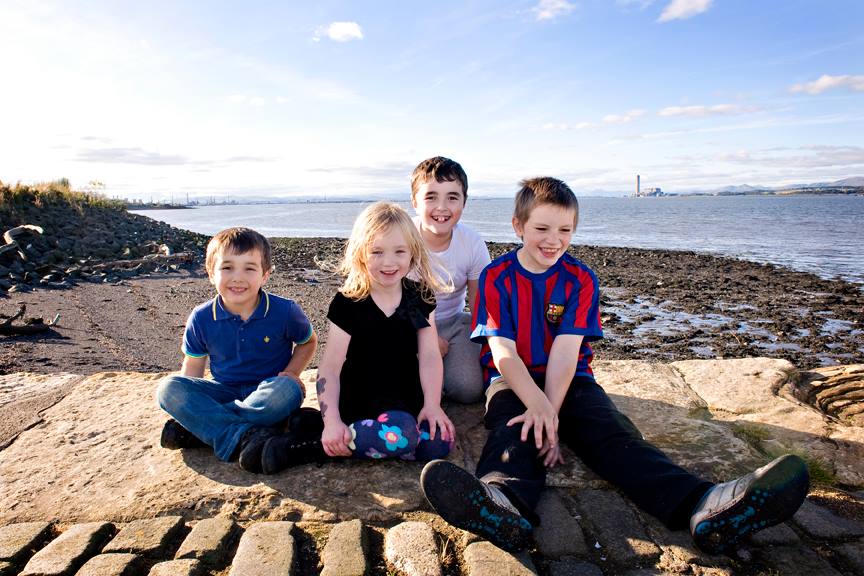 Dorset is a true walker's paradise! Your child is likely to take up a lifelong passion to this accessible activity if they are introduced to small segments of different walking routes and trails in the area during the summer.
The Coast Path Explorers is a new project aimed at getting families out exploring the South West Coast Path. Families can follow a map and find the rubbings to discover the wildlife and tales of the path - see www.southwestcoastpath.org.uk - coast-path-explorers.
If you fancy a walk that takes in the sights of Poole, you have a choice of two interactive trails along Poole Quay, Old Town and Harbourside Park -see www.pooletourism.com. There are some nice walks in Bournemouth along the River Stour too – see www.stourvalley.co.uk
Clean Up Dorset this Summer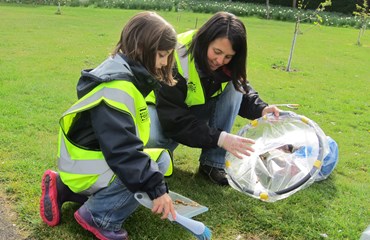 Plastic pollution is hot news at the moment. The huge public interest, helped by fabulous programmes like The Blue Planet, has resulted in a massive increase in volunteers cleaning up the beaches and countryside.
Do your bit for the planet and participate in one of many clean up events organised by Dorset Wildlife Trust (www.dorsetwildlifetrust.org); National Trust (www.nationaltrust.org.uk/features/beach-cleans); Surfers Against Sewage (SAS) (www.sas.org.uk/region/south coast).
If there's no beach clean happening near you then you can borrow your local Beach Clean Box and step up to organise your own - see www.sas.org.uk
Get up to Mischief in the Summer Reading Challenge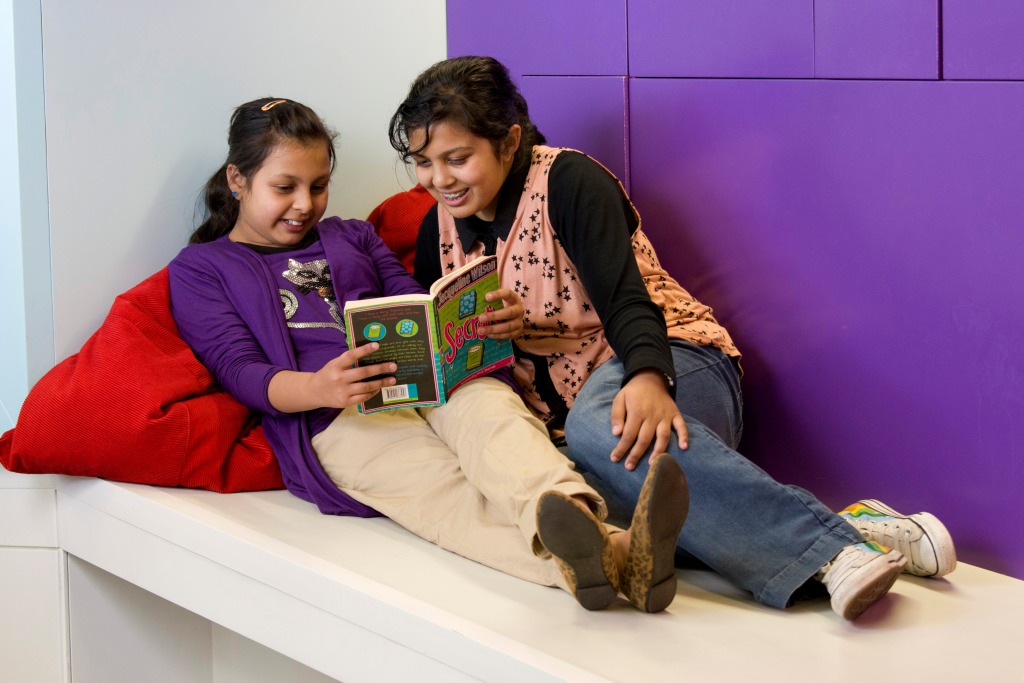 The Summer Reading Challenge encourages children aged 4 to 11 to read six library books during the long summer holiday.
This year's theme is called Mischief Makers, inspired by the much-loved iconic children's title Beano, which celebrates its 80th anniversary. Most libraries in Dorset will start the Challenge on Saturday 14 July. See www.readingagency.org.uk
Get Fit for Free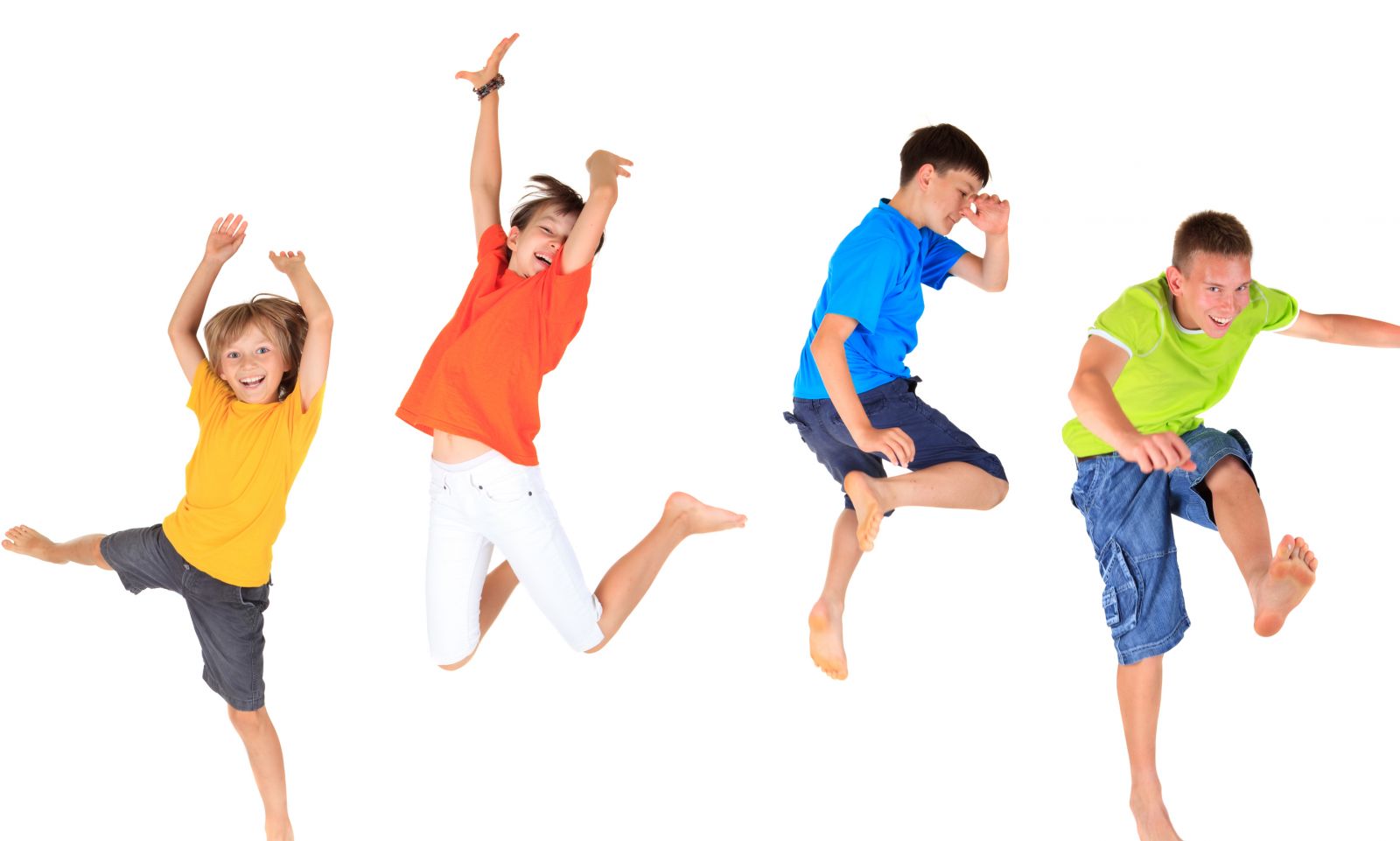 Many schools are adopting the daily mile challenge, where children run or jog for 15 minutes per day, so keep up the motivation throughout the summer holiday and take in some of the most picturesque parts of your local area in the process.
If your child needs a goal then they could participate in one of the Junior Park Runs across the county – there are a few timed 2k Junior Park Runs for kids aged 4-14 years, every Sunday at 9am, at Lodmoor Country Park in Weymouth; at Moors Valley Country Park near Ringwood; at Poole Park and at Fawcetts Field in New Milton. See www.parkrun.org.uk
Take Part in the Big Butterfly Count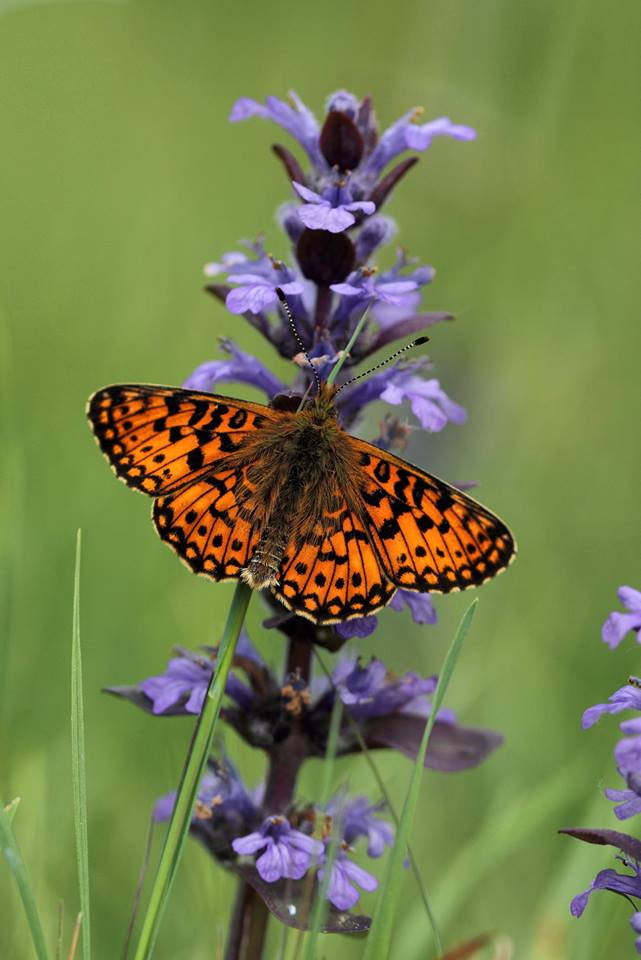 July and August are good months to see butterflies. It's when they are busy feeding on nectar, mating and breeding. Many common butterfly species can be seen all over Dorset.
Learn more about butterflies and take part in the Lorton Meadows Butterfly Walk on 21 July – call 01305 816546; the Guided Butterfly Walk on the Rodwell Trail, Weymouth on 5 August – call 07711 304412 and the Butterflies of Lulworth event at Bindon Hill in Lulworth on 6 August – call 01929 400155.
Read more at www.butterfly-conservation.org
Visit a Carnival, Regatta or Festival
By living in such a big tourist hotspot, we are blessed with an abundance of festivals, regattas, carnivals and village shows in the county, such as Swanage Carnival from 28 July to 4 August (www.swanagecarnival.com); Lyme Regis Regatta and Carnival from 4 to 12 August (www.lymeregiscarnival.co.uk); Weymouth Carnival from 14 to 15 August, which includes a thrilling display by The Red Arrows (www.weareweymouth.co.uk) and Bournemouth Air Festival from 30 August to 2 September, which also a Red Arrows display (www.bournemouthair.co.uk).

Free Firework Displays
Attend one of the many summer regattas and festivals on the final day as many finish with a free firework display. In addition, there will be a free firework display at the Rockley Summer Spectacular on Poole Quay, every Thursday evening throughout the summer holiday, on 26 July, 2, 9, 16, 23 and 30 August. See www.pooletourism.com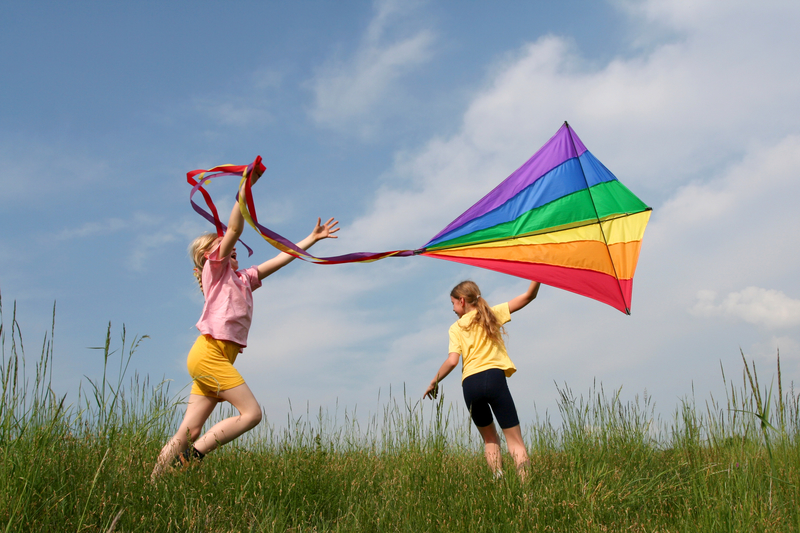 Kite Flying
Take a look at www.nationalkitemonth.org/how-to-fly-a-kite for top tips on kite-flying including a reminder of the all-important safety advice such as flying kites away from roads, and overhead wires.
Love Parks Weeks – 13 July to 22 July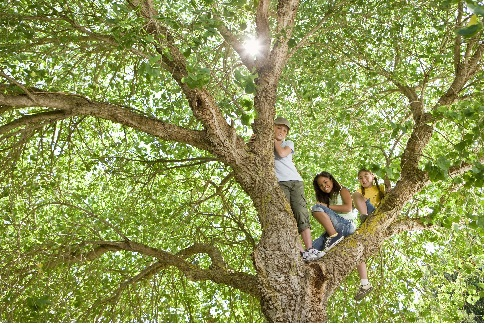 The aim of Love Parks Week is to raise awareness of the importance of parks and green spaces throughout the year. Local parks are great communal places to meet other mums and dads who have children at the same school as yours, making it easier to maintain contact over the school summer holiday. So, love your local park and celebrate what it has to offer. The official dates this year are from 13 July to 22 July. Visit http://www.keepbritaintidy.org/get-involved/support-our-campaigns/love-parks-week
National Fishing Month – 27 July to 2 September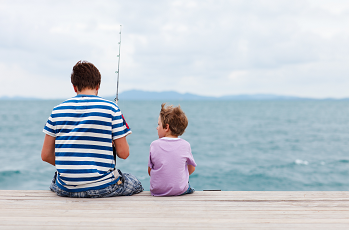 Many people get hooked on fishing as it offers an idyllic escape route away from the daily grind to a mini waterside haven of tranquillity. For a child, the excitement of the first catch can leave a lasting impression, laying the foundations of what could be a lifelong passion.
During National Fishing Month, from 27 July to 2 September, there will be plenty of opportunities for children to experience the joys of fishing. Visit www.nationalfishingmonth.com
National Play Day – Wednesday 1 August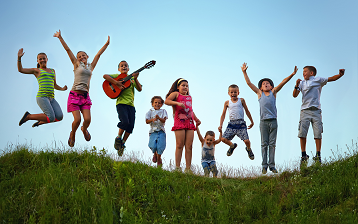 Many local authorities host free fun activities in recreation grounds throughout the summer. From family fetes to live music in the park – these events provoke a lively atmosphere and offer a real taste of community spirit. For younger primary school children, look out for one of the National Play Days that are usually held in local parks on the first Wednesday in August – this year it takes place on Wednesday 1 August. Visit www.playday.org.uk
Take a look at some of the great events and activities taking place in and around Dorset this summer...
Kingston Lacy explores the lives of its most influential women as part of the 2018 centenary of women's suffrage
Beyond the Portrait, a new installation at Kingston Lacy in Dorset, is one of a wide range of exhibitions and events as part of the National Trust's Women and Power programme. The exhibition examines Mary, Frances, Anne and Henrietta, 4 Bankes women who influenced Kingston Lacy over 400 years of the estate's history. Using their portraits as a starting point for understanding who they were and the role they played in shaping the estate, the exhibition brings together fine art, decorative objects and voices from the Bankes Archive.
Entry to the house is by timed ticket.
Go to www.nationaltrust.org.uk/kingston-lacy or phone on 0344 249 1895.
So much to 'Sea and Explore' at the Oceanarium
Take an underwater journey around the waters of the world right on your doorstep at the Oceanarium, The Bournemouth Aquarium. This summer, come rain or shine, discover stunning sharks, cheeky otters, a snappy croc, curious turtles, colourful clownfish and a colony of playful penguins with big personalities. Whatever the weather, there's so much to 'sea' and explore! Book online for fantastic savings at www.oceanarium.co.uk
Summer of Fun at Adventure Wonderland
Make summer extra special with a fun-packed trip to Adventure Wonderland. The multi-award-winning park, opposite Bournemouth Airport, has been thrilling children for years with its wonderful array of rides and attractions. New features this year include the Dance with the Stars marquee, the Bizzy Dizzy Dormouse outdoor play area and the Wacky World of Wonderland bouncer.
Children love the park's resident characters Alice, Mad Hatter, Queen of Hearts, Mr Rabbit and the cheeky Cheshire Cat. Plus, don't miss the visits of PJ Masks' Owlette and Gekko on 1 August, Paw Patrol's Chase and Marshall on 15 August, Bing and Flop on 28 August and The Gruffalo on 23 October. Look out for the 10% discount on all online bookings. More information can be found at www.adventurewonderland.co.uk; on Facebook @adventurewonderland or by calling 01202 483444.
Walk amongst the Penguins at Weymouth Sea Life
This year get face to beak with the world's smallest, fluffiest, cutest penguins at the brand new interactive Fairy Penguin Island walk through adventure at Weymouth Sea Life Adventure Park. Native to Australia, the super cute colony have winged their way over to England to become the only colony on display in the whole of Europe. Measuring in at just over 25cm, and weighing around 1kg, these fluffy friends are the smallest Penguin breed in the world, and now you can walk among them and marvel as they frolic and play! See www.sealifeweymouth.com
Begin your Family Holiday with United Taxis
Over the last few years United Taxis has expanded its operation and now covers a wide area, from Poole all the way across to Lymington. It has also extended its fleet to cope with this extra demand, ensuring customers receive a reliable, professional service at all times. United Taxis has invested heavily in technology, with its bespoke booking App being a popular option for booking taxis.
Within minutes, customers can book and track a car. They will receive a text message with the set fare, so they know exactly how much the trip will cost in advance. United Taxis regularly takes families to airports and the docks to begin their holiday and offers a set fee on journeys to and from Bournemouth airport, if pre-booked on a credit card.
To ensure that its consistently high service levels are met, United Taxis constantly monitors and values its customer feedback. To book your holiday transportation call 01202 556677 or browse the website and download the App at www.556677.com
Get ready for the Great Brick Adventure at the BIC
The Great Brick Adventure - an interactive LEGO® experience will exhibit Mythical Beasts and The Great Brick Safari at Bournemouth International Centre from Thursday 26 to Sunday 29 July.
Experience fantastical creatures from myth and legend and explore stunning life-like models of animals displayed in realistic jungle scenes. Enter the Dragon's Lair, step back in time, help build Harriet the Hippo or check-out the scorpions and creepy crawlies.
Enjoy selfie-zones, animated and interactive features, games and chill-out areas. Read more at www.bhlive.org.uk
City Cirque Xtreme is coming to Crealy Adventure Park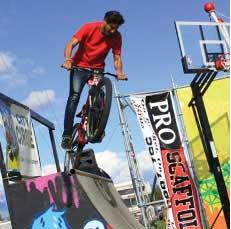 Direct from the streets of New York, City Cirque Xtreme is coming to Crealy Adventure Park and Resort in Devon this summer! Indulge the adrenaline junkie in you, when you see this action-packed, adrenaline-fuelled stunt show every Monday - Saturday during the summer holiday, from 21 Jly to 2 September.
With so much to see and do, it is easy to discover your WOW this summer at Crealy. With over 60 rides and attractions, you'll be able to enjoy everything on offer. Take a spin on The Twister rollercoaster, sail the seven seas on the Jolly Roger, or cool down on one of the water rides such as the Tidal Wave or Vortex.
For younger guests, The Junior Driving School, Honey Swing, and Shark Bay roller coaster offer exciting thrills, alternatively, the 75,000-sq. ft. of indoor soft play and Animal Barn are perfect for when the weather takes a turn! Book online in advance and save pounds - visit www.crealy.co.uk
Get the Low Down on Splashdown!
A roaringly good welcome awaits those who dare to enter the lair of the resident Dragon at Splashdown, this summer.
Take the plunge into the Mississippi Drifter for a fantastic river tyre ride or get into a spin on Wav 105's Infinity with its funky laser lights and jukebox selection.
In total, there are 13 fantastic rides to choose from, as well as Ricky's Reef and an interactive waterplay zone.
See more on www.splashdownwaterparks.co.uk/poole
Children Go Free to The Blue Pool
A truly delightful family attraction since 1935, the magical Blue Pool is surrounded by tranquil woods and heathland with many sandy paths. Visiting families can take an imaginative stroll and enjoy becoming a 'Searcher and Finder' looking for squirrels, fairy doors and much more.
Whilst there, visit the gift shop and Teahouse which serves coffee, light lunches and delicious Cream Teas made with homemade scones. Entry is £7 per adult, £6 per senior and all children under 16 are admitted free. Find The Blue Pool at Furzebrook near Wareham, BH20 5AR. For more details call 01929 551408 or visit www.bluepooltearooms.co.uk
Summer Offer on Ringos and Skibobs at Snowtrax
For children who love thrilling activities, Snowtrax near Bournemouth Airport is an ideal place to go this summer. Set amongst 6 acres of glorious alpine woodland, the atmosphere is ideal for an exhilarating ride down one of the ski slopes on either a ski-bob or a ringo.
There's even more reasons to go with the special summer offer: Look out for the great-value offer - Buy 1 get 1 half price on the ringos or skibobs with the Snowtrax advert in this magazine. Snowtrax is a great choice for parties too. See www.snowtrax.eu or call 01202 499155.
Summer Pottery Painting Fun Whatever the Weather!
Visit Bella Ceramics and enjoy some pottery painting fun, whatever the weather. There are plenty of individual ceramic pieces to choose from and paint, and some incredibly tasty, freshly baked cookies and ice lollies to try - as an extra treat of course!
Pottery painting can now be enjoyed anywhere you like with the special 'Bella to Go' boxes, and if it's parties you're after, there are three different party packages available. Find Bella Ceramics on Facebook or call 01305 780343 or email bella@bellaceramics.co.uk
Step Right Up with Stagewise
Roll up, roll up! Following the success of last year's sell-out Beauty and the Beast summer workshops, Stagewise invite children aged 4-11 to join the circus with three days of performing arts fun this August.
At the workshops children will experience the thrills and spills of the circus while learning new skills in singing, dancing and acting, with musical numbers from The Greatest Showman, Barnum and Dumbo.
There's also the chance for them to try their hand at Jamie Jigsaw's circus masterclass. Workshops will be held at Wimborne's Community Learning and Resource Centre, from 1-3 August and at Priory School in Christchurch from 6-7 August. Step right up and call Ally on 07702 309486 to book tickets for your little ringmasters. See http://www.stagewise.co/
Saxon History is Brought to Life at Milton Abbey
On Saturday 14 and Sunday 15 July families going to Milton Abbey to visit the new free Summer Exhibition, Athelstan's Dream, can expect the thrill and spectacle of re-enactments staged by an authentic re-enactment group known by the Norse name of Hildsvin.
At this special Re-enactment Weekend there will be displays of costumes to show the types of garments worn in what was known as the Dark Ages; various soft crafts, such as tablet weaving and embroidery; a Lord's tent and a green-wood working set-up. The Summer Exhibition runs from 4 July to 31 August and focuses on the Anglo-Saxons and the fulfilment of one man's dream: a United Kingdom of Britain. See www.miltonabbey.org
Now you can Rent-a-Car direct from Breeze Volkswagen…
To help ensure your summer adventures are trouble free, why not rent a car from Breeze Volkswagen?
With the all-new Rent-a-Car service from Volkswagen Financial Services, you get the car you book with no hidden costs and all vehicles are less than 8 months old.
Call Breeze on 01202 713000 or book online at vwfsrentacar.co.uk
Summer Holiday Activities at Oxley Sports Centre
Aged 8 to 14 years and fancy yourself as the next Ninja Warrior? If so, join in the amazing summer activities at Oxley Sports Centre at Sherborne Girls (formerly Sherborne School for Girls), between Monday 30 July and Friday 31 August.
There's a vast choice of activities on offer, including Super Science, a Sports Day, Crazy Golf, Multi Sports, Ninja Warrior, Frisbee, a Talent Show, Zumba and a Water Fight! Each day has a different theme: Messy Monday is an arts and crafts session involving painting, drawing and getting messy; Terrific Tuesday is full of multi sports and games; Workout Wednesday is filled with fitness fun; Tasty Thursday is spent making tasty treats; Fun Friday is packed with party games.
Plus, learn essential life skills in the Rookie Lifeguard and 999 Emergency sessions. To book your place call 01935 818277 or find out more at www.oxleysc.com/holiday-activities
Exciting Summer Course at Big Little
This summer, Big Little is offering children aged 5 - 12 years, the opportunity to perform in a fantastic 5-day musical theatre course and you don't have to be a student to partake in this - it's open to everyone.
This is a great way to experience musical theatre and get a taste of the limelight. Students will be performing in Madagascar, A Musical Adventure Jr. To find out more about the five-day summer school (running in two locations - Bournemouth and Ringwood), or to enquire about the different classes, call 01202 434499 or email info@biglittle.biz for details.
Magic, Quizzes and Puppets at Wimborne Model Town
Wimborne Model Town, the original 1/10th scale walk-around model village of 1950's Wimborne, has loads of activities lined up for families this summer. There will be free quizzes, a chance to discover shops from long ago and an opportunity to drive Thomas and other trains on the six-track model railway.
Popular family fun shows with magic and puppets, will enthral crowds, at 12noon and 2pm on 26 and 31 July and on all Tuesdays and Thursdays in August. Families will be entertained further on Wednesday afternoons in August, with a programme of storytelling, music and crafts. Wendy Street, the secure play area for younger visitors, has been totally renewed this year. See www.wimborne-modeltown.com for further details.
Pavilion Summer Youth Theatre School Returns for its 6th Year
Now in its 6th year, 2018 sees the return of the Pavilion Summer Youth Theatre School in partnership with Enchanted Entertainment.
It involves an 8-day long series of workshops, based at Bournemouth Pavilion, aimed at improving musical theatre skills, for children aged 9-16 years.
The workshops focus on singing, acting, dancing, performance techniques and general stage craft. At the end of the week, all of the hard work can be seen in two staged performances in front of a live audience.
Get tickets now at www.bhlivetickets.co.uk
Something to get your Mighty Claws Into!
A roarsome summer of fun awaits at Mighty Claws Adventure Golf, Bournemouth. Discover an interactive Jurassic landscape complete with an almost life-sized, animatronic T-Rex.
Brave adventurers can swing, cut and slice their way around 18 crazy holes set amongst a thundering waterfall, flowing streams and a steaming volcano. On the way round say hello to Truly, the Troodon and The Mighty Claws. Refuelling ahead of a second round can be undertaken with pizzas, shakes and ice creams at The Kitchen Club.
The course is based on the first book in a series of fun packed children's stories, 'The Mighty Claws Don't Want to Hunt', which will be available to buy soon. Call 01202 436436 or visit www.mightyclaws.co.uk
A Summer Like No Other at Woodlands Family Theme Park
This summer, Woodlands will be full of fantastic activities, with interactive shows from FizzPop Science, including incredible Slime Making. Supastarz will be entertaining families with its weekly shows from 30 July, plus Titan the Robot is back on the 14 August.
Brand new for 2018 - meet Roary and the baby Velociraptor, the interactive dinosaurs – if you're brave enough you can have a selfie taken with them. Book your tickets online and receive up to a 30% discount. Visit www.woodlandspark.com for full details.
Go Exploring at The Priest's House
Family fun is lined up at The Priest's House Museum and Garden in Wimborne this summer. Family Explorers on Tuesday 28 August will be an action-packed day of hands on, creative activities, whilst Dig It! on Saturday 28 July has an archaeology theme.
Little Explorers on Tuesdays 31 July, 7 and 14 August will offer activities, stories and games for little ones aged 2 years+. In addition, there's a range of self-directed children's activities available throughout the year. Visit the website for further information and events: www.priest-house.co.uk
Summer Fun and Adventure with the National Trust
The National Trust in Dorset has all sorts of special places for family fun, summer adventures and the chance to get close to nature. Brownsea Island is perfect for exploring. Over the summer holidays you can try the new nature rubbing trail and work your way around the island and learn about Brownsea's wildlife.
On selected days there are mini-beast safaris or the chance to get crafty with natural craft activities. Atmospheric Corfe Castle is full of mystery and intrigue. From 28 July the Civil War encampment will bring you face to face with the reality of a time when conflict split the kingdom. You can try your hand at being a 17th-century surgeon, test your aim on the musketry range or try turning wool into yarn with a drop spindle.
For more ideas for family days with the National Trust this summer visit www.nationaltrust.org.uk/dorsetsummer
Mayim Mermaid hosts the Merlympics!
Mayim Mermaid Academy is super excited to be hosting the UK's First Official Merlympics! Originally hosted in Germany in 2015 and 2017, the Merlympics 2018 will be held at Motcombe Park Sports Club Port Regis, Shaftsbury on Sunday 19 August and there will be a possible beach clean and coral planting workshop at one of Bournemouth's beaches on Monday 20 August. Mayim Mermaid Academy offers mermaid experiences, group lessons, private lessons, mermaid parties, photo shoots, beach cleans and more. Children will need to be aged 8 years+ and confident swimmers to take part. Keep up to date via www.mayimmermaidacademy.co.uk.
Exciting Summer Line-up at the Dorset Heavy Horse Farm
Head over to the Dorset Heavy Horse Farm this summer and discover why the park has recently been awarded Trip Advisor's Certificate of Excellence for 7 consecutive years - this is a very rare achievement.
Check out the new WW1 war trenches and recreated French village, which is a tribute to over 8 million horses lost during the war. Have a cuddle with the rare breed Stone Age piglets, and the rest of the farm menagerie. Plus, all the regular attractions will be offer such as the horse drawn carriage, tractor and trailer ride, miniature pony and cart rides, extensive play areas and educational daily shows. Visit www.dorset-heavy-horse-centre.co.uk
Take a Luxury Holiday Close to Home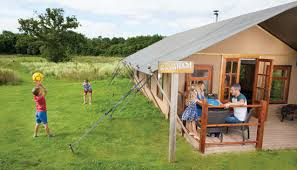 Looking for an unforgettable holiday in Devon? Then why not stay at Crealy Adventure Park and Resort? On offer is award-winning accommodation including luxury lodges (complete with your very own hot tub), glamorous themed glamping tents, pre-pitched tourers and family friendly camping and caravanning pitches.
Crealy Resort is the perfect destination for the ultimate Devon family holiday. With Crealy Adventure Park right next door you won't be lost for things to do either. Whilst the kids run around and play, you'll be able to enjoy the luxury of a fantastic resort. With a whole host of events taking place in 2018 too, a break at Crealy is not one to be missed. Visit www.crealy.co.uk or call 01395 233200 to book your stay today.
Summer Survival Tips…
1. Keep Calm! You don't need to fill every minute of every day with exciting adventures. It will only exhaust you, and anyway children don't need that much stimulation. Besides, if you work or are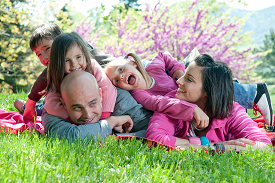 tied to other commitments, remember it's quality time that counts.

2. Be Flexible. Find out what childcare options are available in your area. Although some parents share childcare with friends, relatives and each other, others balance it with children's clubs. A variety of options will make childcare more satisfactory for everybody.

3. Let your children get bored. Seriously! It may be a challenge, ignoring the whining, but, in time, imaginations dream up ideas. Children need unplanned chill-out time just as much as we do.

4. Just relax and remember it's your holiday, too. Give yourself a break. Don't feel guilty if you pack the kids off for the day, or get a sitter-in for a night out. You need and deserve time to rest up and unwind.

5. Re-establish their normal school routine in good time. Although summer holidays are all about late nights and long days, children will need to re-adjust as the holiday comes to an end. That way, bedtimes won't be such a struggle when they do go back to school.