Primary Times Reader Star Award Winners Dorset
The 2017 results...
THIS year there have been record levels of you, our Primary Times readers, voting in the Primary Times Reader Star Awards, for your favourite local family friendly places and people in Dorset.
The results from all the completed surveys, that appeared in the Back to School issue of the magazine and on the Primary Times website, exhibit an honest reflection of where you prefer to spend your free time, providing a useful glimpse into what's universally popular with local families.
Now, it's time to reveal the names of the lucky winners!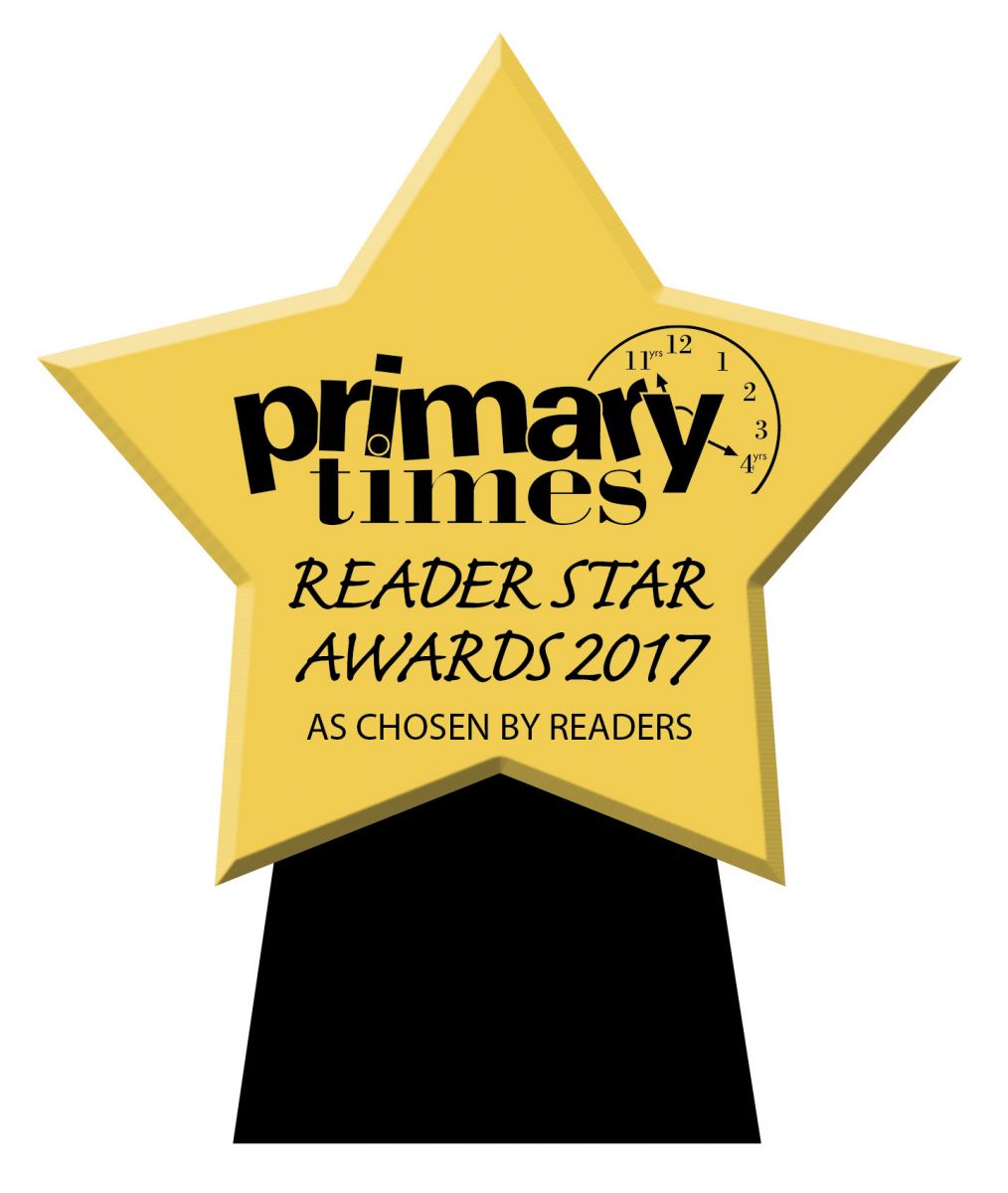 This year, the prestigious family attraction category has been awarded to Adventure Wonderland. Readers are impressed with the overall appearance of this enormously popular attraction. The vast range of rides and facilities, and variety of children's activities and events all add to the appeal.
Primary Times' readers certainly seem to enjoy dining out and it was interesting to read the broad spectrum of answers to the family friendly eating place category.
The delicious food and friendly service helped Cheese and Alfie's in Christchurch to secure the winning place, with the top dining facilities at Munchkins Play Cafe in Dorchester coming in as a close second.
The all-weather rides and facilities at Adventure Wonderland ensured that this Bournemouth located attraction scored the most votes in the Outdoor Play category. As for Indoor Play, the massive adventure play area at Lemur Landings enabled it to scoop the highest number of nominations.
The Sports Provider and Venue category was awarded to Littledown Centre who acquired the most votes, with AFC Bournemouth coming up as a close second; whilst on a less active but equally gripping note, the Theatre or Arts Centre category was won by the Lighthouse, Poole Centre for the Arts.
The amazing party packages offered at Adventure Wonderland enabled it to reach the top spot in the children's party venue category, and the interesting artefacts, interactive exhibits, historical stories and various family events contributed to The Tank Museum gaining the most votes in the Museum and Historical Attraction group.
Adventure Wonderland was chosen as the Primary Times Reader Star Award Overall Winner in Dorset. This is a great result for this all-weather family attraction, reflecting its ability to adapt to the needs of local families.
Linda Edwards, Publishing Editor at Primary Times said:
"We are thrilled with the extraordinary response to this year's Reader Star Award survey and we'd like to say a massive thank you to all the readers who took part. The results are sure to help other local families decide what to do and where to go. Each individual category winner deserves worthy recognition as they are clearly offering something that our readers want. We'd also like to congratulate Adventure Wonderland on being such a big hit with our readers."
Overall Winner
Adventure Wonderland
Russell Lucas-Rowe, Owner and Managing Director of Adventure Wonderland told Primary Times:
"I want to thank the readers of Primary Times for this ringing endorsement, everyone at Adventure Wonderland is thrilled. We work very hard to give families a memorable day out, so to win Best Family Attraction, Best Party Venue and Best Overall Attraction, all in the same year, means our efforts are really appreciated."
Runner Up: Monkey World
Other Adventure Wonderland wins...
Family Attraction
Adventure Wonderland
Runner Up: Monkey World
Party Venue or Entertainer
Adventure Wonderland
Runner Up: Lemur Landings
Indoor Play/Activity Centre
Lemur Landings
Pete Watkins, General Manager at Lemur Landings told Primary Times: "We are delighted to be voted the reader's Favourite Indoor Play Centre for 2017. After an extensive refurbishment it means a lot to us that our new facilities have been so well received by our customers. We'd like to say thank you to everybody who voted for us. It is a testament to the team who have worked so hard to make 2017 such a memorable year."
Runner Up: Monkey Madness Play Centre
Outdoor Play/Activity Centre
Moors Valley Country Park and Forest
"Outdoor play is at the very heart of what we do here at Moors Valley, so we are thrilled to win this award."
Runner Up: Monkey World
Museum or Historical Attraction
The Tank Museum, Bovington
The friendly folk at The Tank Museum, told Primary Times: "We're very proud to have been voted Favourite Museum or Historical Attraction in the Primary Times Reader Start Awards for 2017 by the people that matter most – the readers.
We continue to work hard to ensure we give the best possible experience to all our visitors – and we are all delighted that our efforts have been recognised with this award".
Runner Up: The Tutankhamun Exhibition, Dorchester
Theatre or Arts Centre
Lighthouse, Poole Centre for the Arts
Chief Executive, Elspeth McBain:, of Lighthouse, Poole Centre for the Arts, told Primary Times: "We're thrilled that Primary Times readers have named Lighthouse as their Favourite Theatre or Arts Centre. Our staff are extremely passionate about welcoming families, making their visit as stress-free as possible and ensuring that all ages can enjoy top quality family theatre right here in Poole."
Runner Up: Bournemouth Pavilion Theatre
Family Friendly Place to Eat
Cheese and Alfies, Christchurch
Runner Up: Munchkins Play Café, Dorchester
Sports Venue or Provider
Littledown Centre
Runner Up: AFC Bournemouth