Primary Times Reader Star Award Prizes - Dorset 2017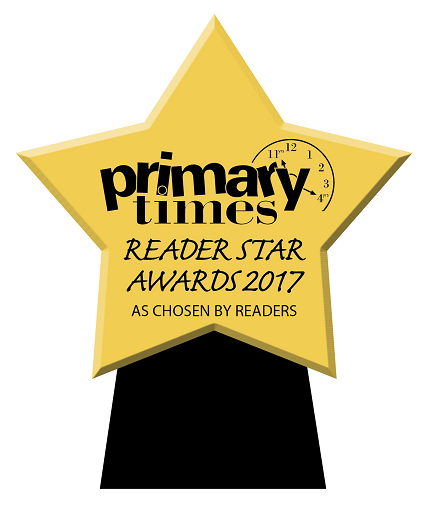 A year has almost passed since we last asked you to let us know about your favourite places and entertainers in the area, but here we are, getting ready for the Primary Times Reader Star Awards 2017!
The awards are such an accolade and are really valued, as the winners are nominated by you, our readers.
Your opinion really matters to a large number of attractions in the area too, who also eagerly await the results.
So, if you receive particularly good service over the next few months or if your kids enjoy an especially good day out at a certain attraction, remember to vote in September.
For completing the questionnaire there are some fabulous prizes to win – just take a look:
First Prize:
A holiday for a family of 6 at the luxury Crealy Meadows Resort, Devon in August 2018
T&Cs: The stay is valid from 6-10 August 2018 and is for a four-night stay from Monday to Friday. The prize is for a maximum of 6 guests in a Meadow View Lodge, is non-transferable/ refundable and cannot be used in conjunction with any other offer.
The hugely popular family attraction in Devon, Crealy Adventure Park and Resort, is inviting the winner and their family to stay at their award-winning resort, Crealy Meadows. The lucky winner will stay in a luxury lodge (complete with hot tub) between Monday 6 – Friday 10 August 2018. This unforgettable break away includes unlimited access to the theme park, for the duration of your stay, along with evening entertainment for up to six people, a prize the whole family will enjoy.
Crealy Meadows offers you accommodation that's conveniently located in the middle of this beautiful county, so you're only minutes away from great days out, top events, and family fun. With accommodation choices including award winning luxury lodges (complete with your own hot tub), glamorous themed glamping tents and family friendly camping and caravanning, Crealy Meadows is the perfect destination for the ultimate Devon family holiday.
With Crealy Adventure Park right next door you won't be lost for things to do. Whilst the kids run around and play, you'll be able to enjoy the luxury of a fantastic resort. Spoil yourself with the wonderful award winning facilities.
Sit back and soak up the peace and tranquillity of the rural countryside, or take a short stroll to the adventure park and indulge in the resort's live entertainment in peak season. It's an ideal way to relax and unwind after a day's adventure.
For more information or to book visit www.crealy.co.uk or call 01395 233200.
Second Prize
£250 worth of prizes from the fantastic range of stores and cafes at Saxon Square Shopping Centre
Saxon Square shopping centre located in the heart of Christchurch, is a friendly, welcoming and convenient shopping destination offering a brilliant range of popular branded stores, cafes and independent retailers for all the family to explore.
Browse one of the home and leisure retailers such as Argos, Boots and Millets or get some style inspiration from New Look. Hays Travel will find you the perfect holiday and you can get some me-time at Harbour Beauty or Francesco Hair Salon. Holland and Barrett, The Bay Tree and Grape Tree have a wealth of healthy foods and products to browse. Don't miss one of the regular Pilates classes at The Bay Tree either.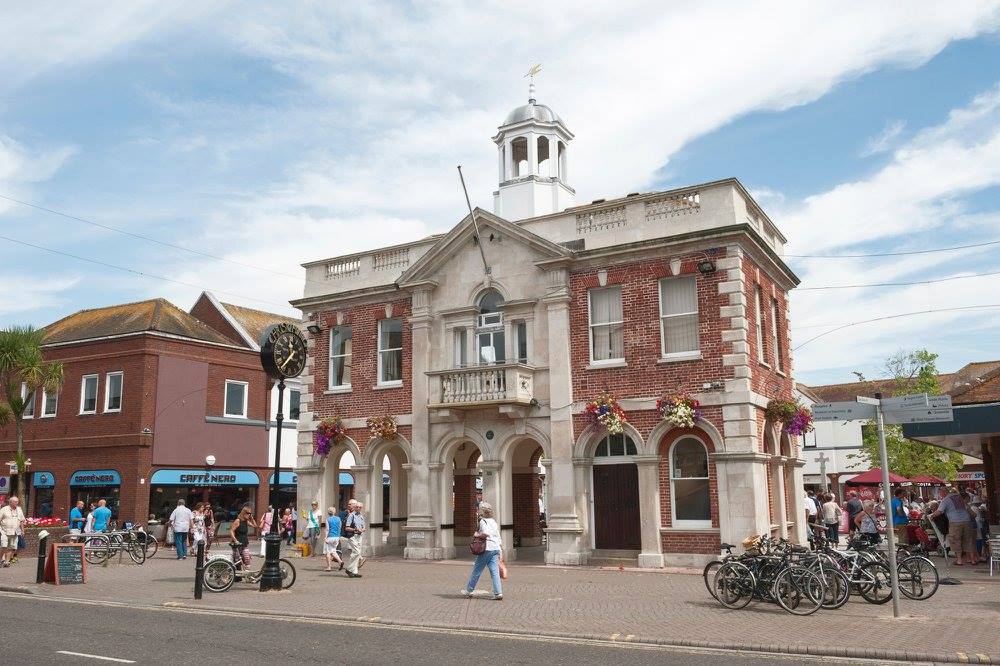 Relax and enjoy a coffee and treat in Costa Coffee or Caffe Nero or pick up lunch on the go at Greggs.
Atelier houses the studios belonging to a group of talented artists and designers. Here you'll also find their concept store showcasing and selling their incredible work. This is a great place to purchase gifts, beautiful things and to feel inspired. Grab a coffee whilst you visit Atelier and sign up for one of their art workshops.
Cobblers and Locksmiths can help with your to-do list including engravings, key cutting and shoe repairs. For the magpies out there, Christchurch Jewellers sells a stunning collection of jewellery both vintage and modern.
Saxon Square hold regular events in The Square throughout the year for families, locals and visitors. Visit the website's 'What's On' page for more details on what is coming up soon.
The centre is open 7 days a week, with nearby parking and easy access. Saxon Square offers much more than just a place to shop. It is a welcoming space with a community spirit, encouraging people to enjoy their time at the shopping centre.
Visit www.saxon-square.co.uk
Third Prize
A Lemur Landings Party for up to 10 children
Win a Lemur Fun Time or Little Lemurs Party for up to 10 children, including a hot food or cold food option. The party prize is available any day, except Saturday.
Lemur Landings has always been a great place for the kids to let off steam but after a winter of refurbishments and new installations, this children's entertainment and party centre is bigger and better than ever!
There's still stacks of fun to be had on the enormous play frame, ball pool and cannon blaster arena, but now there's a brilliant new climbing zone with exciting interactive DigiWall and confidence and balance building Sky Tykes for younger visitors - and everyone's favourite, a brand-new role play village and street scene.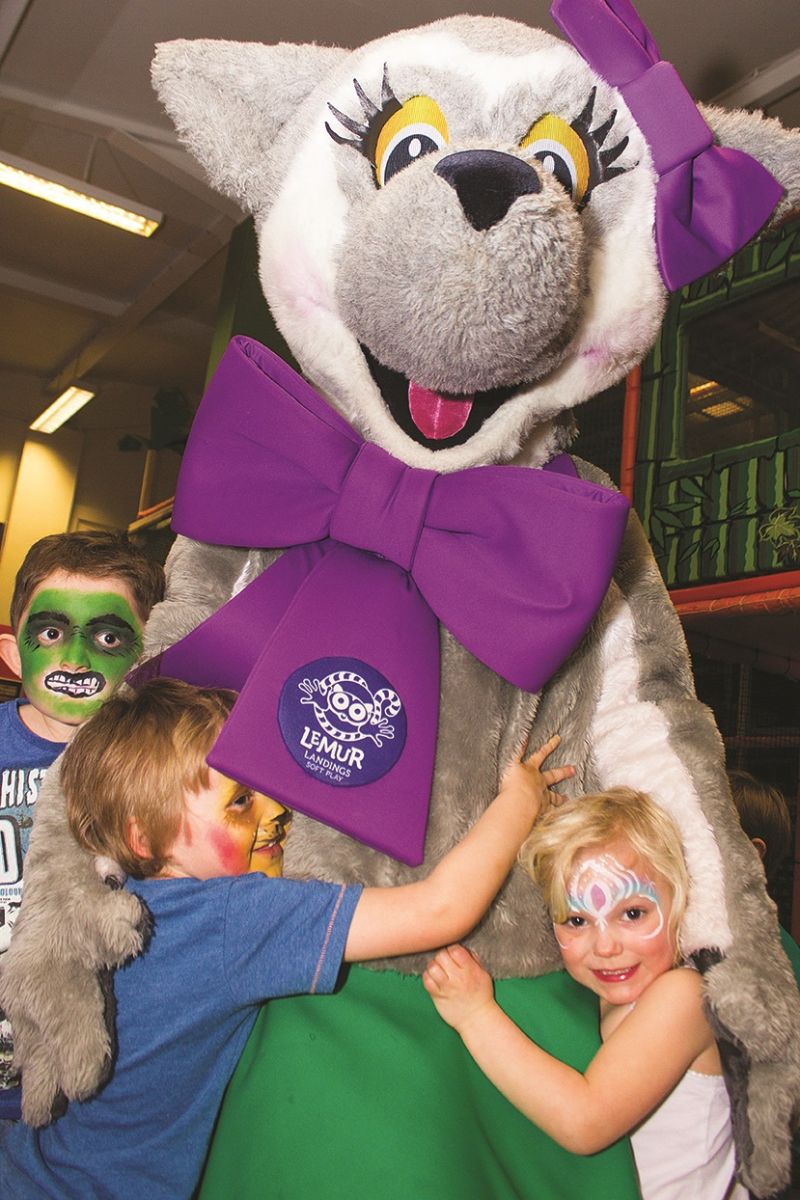 Littlies are not forgotten either; there's a new baby sensory area and a dedicated play frame for those under 110cms – it's a place where children and their imagination can run wild.
A new suite of party rooms awaits – they are just the job for stress free parties and happy birthday memories and better still, there's no mess to clear up.
A range of affordable party options are available for tiny tots to the most adventurous climbers - from creative bear builders to phaser tag battle fun.
See the website www.lemurlandings.co.uk or call 01202 740500.
The Reader Star Award questionnaire will be featured in the Back to School magazine which will be distributed to schools from Monday 4 September – so look out for your copy then…
Alternatively, there will also be a chance to complete the questionnaire here online from Monday 4 September to Sunday 8 October.