Performing Arts in Devon
While many children who take on performing arts as a hobby are already outgoing and confident to start with, even the most retiring child can benefit from an arts related interest.
Apart from being fun,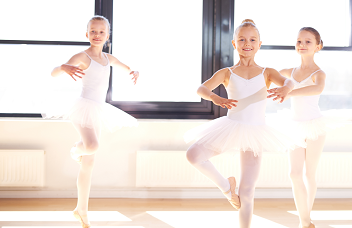 engaging in some sort of performing art enhances learning skills that will hold a child in good stead in their academic and then, adult lives.
First, there's being consistent and reliable. For many children being on stage and in front of the spotlight is something they crave - but beyond the glitter and limelight there's work.
Your child will soon learn that people on stage don't just show up and perform with everything falling magically into place - it only looks that way because a team of people have worked hard at making it look effortless.
In fact, studies have shown that cognitive ability, verbal skills, critical thinking, motivation and concentration are all enhanced by being involved in the performing arts. It really doesn't take an expert to figure out that drama can improve reading comprehension as well as verbal and non-verbal communications.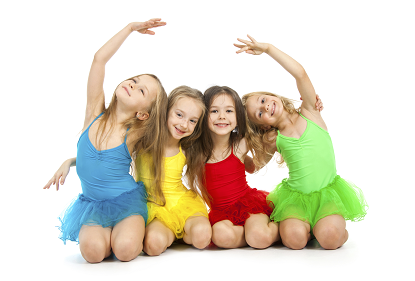 Dance classes, like being in a play, will teach your child to persevere as learning a dance routine takes time, rehearsal and practice.
Your child will need to invest time as well as effort as learning any sort of new skill helps to develop patience.
Physically, dance can help children improve their overall balance and fitness. Like other performing arts, dance requires concentration and focus. These are skills that they can also benefit from in the classroom.
If your child is not sporty then a performing arts class can help them develop the same skills that team sports engender - they will learn the value of collaboration, team work, responsibility and accountability. Apart from showing up and putting in the hours, your child will learn that if they miss their cue then the rest of the cast, orchestra or dance troupe is affected too.
In an environment like this the child will also get used to taking direction from an adult who is not a
parent or teacher. They will also benefit from constructive feedback from this adult whether they are director, choreographer, music teacher or even juggling teacher.
So, even if the life plan doesn't include stepping onto the red carpet at a future Oscar ceremony, by signing up to some form of performing art, children are able to gain confidence and invaluable social skills that will help carry them through life.
To reap the rewards of the performing arts disciplines sign your child up to a class near you…
DanSci Dance Studio
Tel: 01392 41 22 22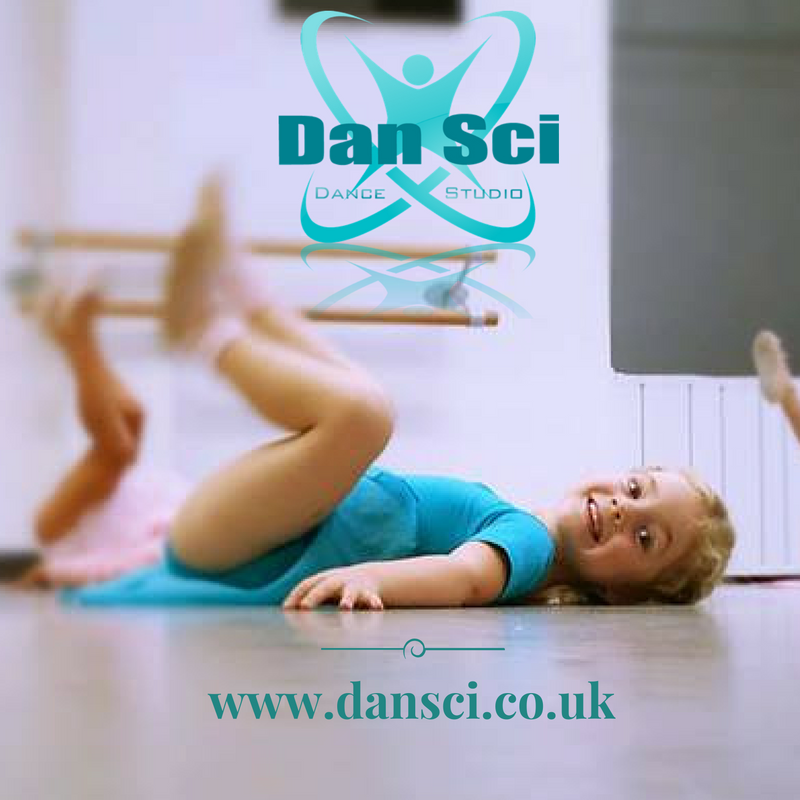 DanSci Dance Studio in Exeter provides an all-inclusive recreational dance platform for children from 18 months. It believes in developing thinking dancers with a solid grounding in technique and scientific knowledge, as well as fun and artistry.
Children are cared for by expert, passionate teachers and learn in a safe, friendly environment. They follow leading dance syllabi from across the globe such as the award winning baby ballet programme and Acrobatic Arts syllabus.
The Marisa Wood School of Dance
Tel: 07900 557081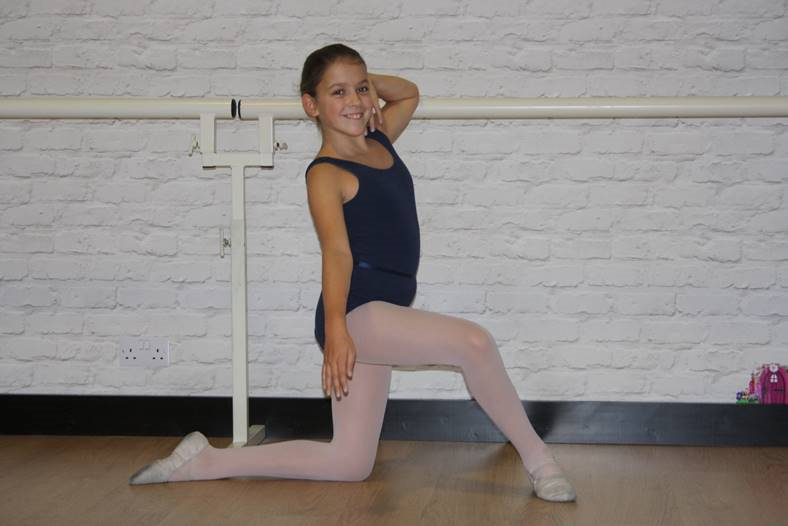 The Marisa Wood School of Dance is based at Falster Studios conveniently located between Willand and Uffculme. The school was established in 2000 by Fiona Bartlett and specialises in Cecchetti Classical Ballet as well as classes in ISTD Modern, Tap and Jazz.
There are classes for adults during the daytime and evenings, plus SlingBallet classes especially for mothers and babies. There are also classes for people with mobility problems. Go for a dance in this beautiful, friendly Studio!
PQA Torbay
www.pqacademy.com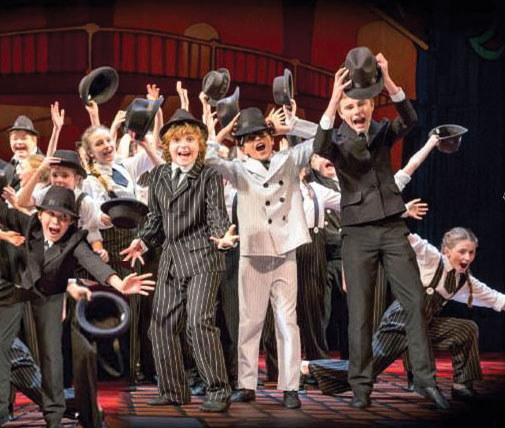 PQA weekend performing arts Academy based at South Devon College provides tuition for children and young people aged 4-18 years. Students are able to spend 3 hours rotating through hour-long sessions in comedy and drama, Musical Theatre plus film and television. Masterclasses, Trinity exams, a T-shirt plus performing on the West End Stage at the Shaftesbury Theatre in July 2017 are all included. Free taster sessions are available.
Stage by Stage
Tel: 01392 211244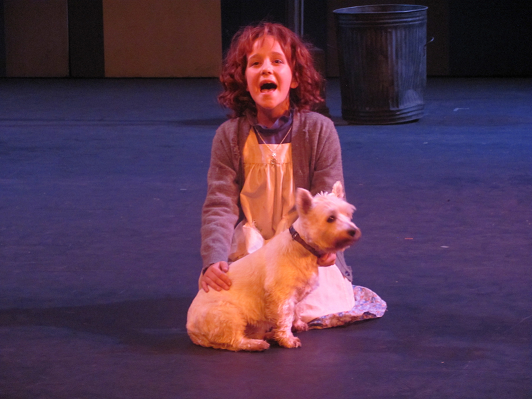 Stage by Stage is Exeter's own theatre arts training school with one major distinction: its students perform at large scale shows, such as Annie at the Northcott Theatre and Cats at the Edinburgh Festival. Nothing can improve performance skills and self-confidence than by taking part in fully staged shows with costumes, scenery, lights and real live audiences. Its students have gone on to star in Mamma Mia, Oliver!, Singing in the Rain, Dirty Dancing and Mary Poppins in London's West End.
Stagecoach Performing Arts, Torquay and Newton Abbot
Tel: 07795 598493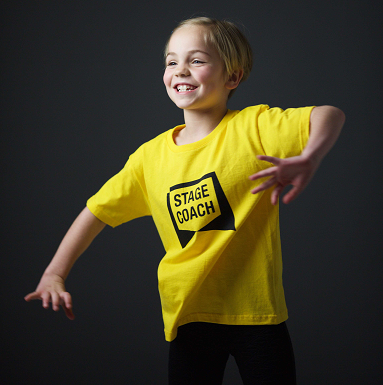 Give your child creative courage for life with a 2 week trial at Stagecoach Performing Arts Torquay and Newton Abbot. It provides classes in dance, drama and singing at Torquay Boys' Grammar School and Coombeshead Academy Newton Abbot for children aged 4-18 years old. Its aim is to nurture and develop each child's potential through dance, drama and singing while stretching their imaginations and building confidence.