Applying for a secondary school place in Devon
At the beginning of autumn term, Year 6 pupils and their parents will be looking ahead to the next step up towards secondary school. Although catchment rules apply to many schools in the county, there are different options open to each child.
Although most pupils end up applying to the school in their catchment area, there are some schools that do not operate designated areas and have a slightly different admissions policy.
So, it is worth checking the admissions policy on each school's website for further information. Similarly, if you are considering applying to a local independent school, it will have its own separate admissions procedure.
Catchment Areas - To find the designated school in the Devon and Torbay area, visit http://map.devon.gov.uk/dccviewer/schoolareaplusone/
Applying to a school out of catchment area
When you fill in the application form you'll be asked to list the schools you're applying for in order of preference.
You must apply for at least 3 schools.
This is when you will be able to prioritise your child's preferred school. Whether a place is offered will depend on the school's admission process and if places are available.
Priority is always given to pupils who live within the catchment area of a school. If you have any questions contact the school directly or your local council.
Getting ready for Secondary School
Many primary schools are increasingly mindful about the transitional phase to high school, with teachers taking time to ensure that children know what to expect and are well-prepared for the move, with school visits, meet the teacher sessions and 'step up' days. You can also help in several ways:
Keep a note of all the dates for induction events and encourage your child to attend as many of these as possible.
Read the school's most recent Ofsted reports - www.ofsted.gov.uk
Check the school league tables at www.compare-school-performance.service.gov.uk
Talk to other parents about what they think of the school.
Increase your child's independence - you might trust them with solo trips to the letter box, or allow them to collect the take-away food from a local restaurant and show that you have confidence in them.
Stay positive about the school. Children need to be encouraged and know they have your support.
On this page you will find a guide to many of the schools across the county. Scroll down to read a general overview of each school and find out when the Open Days will be taking place.
The Application Process
Submit your application for a primary or secondary school place online. Once the online form has been submitted, an email receipt will confirm that the application has been received. Online applications can be changed right up to midnight on the closing date.
Devon County Council Applications:
Primary School Applications:
The online system will be available from November 2017 until midnight on 15 January 2018.
Secondary School Applications:
The online system will be available from September 2017 until 31 October 2017.
Devon Contacts:
Education helpline: 0345 155 1019
Online applications: www.new.devon.gov.uk – Education and Families
Email: primaryschooladmissions@devon.gov.uk or secondaryschooladmissions@devon.gov.uk
Torbay Borough Council Applications:
Primary School Applications:
The online system will be available from November 2017 until midnight on 15 January 2018.
Secondary School Applications:
The online system will be available from 1 September 2017 until 31 October 2017.
Torbay Contacts:
Education helpline: 01803 208908
Online applications: www.torbay.gov.uk/schooladmissions
Email: school.admissions@torbay.gov.uk
Plymouth City Council Applications:
There are 17 secondary schools in Plymouth: 14 non-selective and 3 grammar schools.
Primary, Infant and Junior School applications in Plymouth:
The application system will be available from September 2017 to 15 January 2018.
Secondary School applications in Plymouth:
The application system will be available from September 2017 to 31 October 2017.
Plymouth contacts:
School Admissions: Primary admissions: 01752 307166; Secondary admissions 01752 307469
Email: schooladmissions@plymouth.gov.uk
Online applications: www.plymouth.gov.uk/schooladmissions
When can I expect a decision?
There are now set dates when school places are officially confirmed. These are:
1 March 2018 – Secondary Schools
18 April 2018 – Primary Schools
The results will be available for you to see online.
Bideford College
Bideford College is on a rapid journey of improvement to ensure that all its students make outstanding progress and are happy, responsible and successful in all that they do. Its broad curriculum offers opportunities for academic, technical and sporting excellence, housed in state of the art buildings.
Staff find it a pleasure to show the college to visitors at any time. This year, the Open Days take place on Tuesday 19 September, from 9am -11am; Wednesday 20 September, from 9am -11am and Thursday 21 September, from 9am -11am. The Open Evening is on Wednesday 20 September from 4.30pm -8pm. Visit www.bidefordcollege.org
Blundell's School
Nicola Huggett, Head Teacher at Blundell's, told Primary Times:
"In recent Olympic years, much has been made about the number of our elite national athletes educated at Independent schools. That continues to be portrayed as an inevitable consequence of our impressive and expensive facilities and the funds we can put behind training and expertise. However, I think our Schools do not get nearly enough credit for the fact that young athletes rising through the ranks of junior sport via county or academy programmes have a great deal of choice in their schooling.
Committing yourself to a boarding environment requires you to develop deep friendships and great time management skills, in addition to other talents on the sports field. We have recently celebrated five of our pupils, three currently at School, and two recent post A level leavers, being called to take up National selection in Rugby, Rugby Sevens, Kayaking, Cricket and Hockey.
We are proud of their incredible commitment to developing their sporting skill, but we also support them in their academic journey to get the very best academic results that they can and keep a well-rounded experience at the heart of all that they do. To see Jack Maunder get his England cap against Argentina on the back of three top A level grades last year was a proud moment for the School and the sector.
We are about encouraging our pupils to get the most out of life and never to believe they must sacrifice their future potential for the present sporting triumph".
Visit www.blundells.org
Brixham College
As a parent, you will want to know that your child will be happy at secondary school, that they will make friends for life and receive the best teaching, care, tailored support and the encouragement to flourish and thrive. Your child will want to feel safe and have a great experience too.
It's hard to find the best secondary fit that is right for your child, especially when they all have the same rhetoric, so a visit is vital. If you're considering Brixham College for a fresh start, what will it really be like?
"You'll have fun, make friends, settle down and find your place and you'll have people here to help you do it," says Head Girl Liv. "Your first day will be a little nerve wracking but you won't be alone. You'll have the support of teachers and students and be welcomed with smiles and lots of friendly faces!" she adds.
"We'll be working closely with new students throughout the year to make sure their voices are heard," adds Head Boy, Connor.
Feel the strength of Brixham College's close-knit learning family and see how it develops individuality and knowledge in a rich, positive learning environment to achieve fantastic results.
Visit www.brixhamcollege.co.uk or call 01803 858271
Chulmleigh Community College
Every day is an Open Day at Chulmleigh Community College. Its students are offered a challenging curriculum to allow them to achieve their very best, allowing them to progress to Further Education; accessing apprenticeships, College courses and Sixth Form places.
Mrs Higglesden, a parent, said: "Secondary education is about results, but there's so much more. Chulmleigh has provided our daughter with outstanding opportunities for personal development and life experiences, and she's the better person for choosing the school. I have nothing but positives about my children's education within Chulmleigh Academy Trust."
To arrange a personal tour contact 01769 580215.
Clyst Vale Community College
Clyst Vale Community College is a mixed 11-18 Academy, in a rural location on the outskirts of Exeter.
Clyst Vale is characterised by excellent relationships between students and staff, and its inclusion; students of all abilities progress well. In fact, students at Clyst Vale perform above national averages academically. The College provides a broad and balanced curriculum at all key stages, with a focus on both academic and practical/vocational courses. In 2016, 70.4% of students achieved 5+ A*-C at GCSE. At A-level 98.3% of students achieved a pass rate (A*- E).
Clyst Vale is committed to promoting Science and Technology, achieving national recognition for its 4 x 4 team. It is also noted for success in the performing arts and in sport.
Clyst Vale is home to the Hearing Support Centre for Exeter and East Devon, a dual-use public Library and Broadclyst Sports Hall, occupying a pleasant spacious campus with extensive playing fields.
Visit Clyst Vale to experience its true feel. Its Open Evening is on Tuesday 19 September 2017 at 6pm, with organised tours in the week beginning Monday 2 October 2017. To make an individual visit at a different time, contact 01392 461407.
Coombeshead Academy
Coombeshead Academy continues to develop young people who show positive attitudes to learning and endeavour to achieve their very best excelling in academic achievement as well as in the wide variety of enrichment opportunities offered by the school. It also takes pride on being at the heart of the community, taking the lead in community projects, working with local businesses and contributing to both local and national charities on fundraising events.
At the last Ofsted, the Academy moved itself a step closer to being an 'outstanding' school by being judged by Ofsted as a 'good school with outstanding features'. The Ofsted visit recognised the incredible work of both the Coombeshead community, students, parents, staff and governors.
Coombeshead Academy develops, supports and nurtures its students into young adults who are able to not only compete at the highest level academically, but also to thrive in their chosen career using the real-life skills and confidence that they have gained throughout their time at the school.
Prospective students and parents are encouraged to go to the open evening to see what wonderful opportunities exist at the school. Visits to tour the school during the normal day are also available.
For more details call 01626 201800 or go to www.coombeshead.com
Cullompton Community College
Cullompton Community College is a small, friendly 11-16 school at the heart of the rural Culm Valley.
Ofsted: 14th March 2017 reported:
"In 2016, Year 11 pupils made strong progress placing the school in the top 10% of schools in the country"
"Cullompton Community College is a caring school where pupils thrive"
"There is good challenge for the most able pupils. Their work is of a high standard and well presented"
Achievement is consistently high and the percentage of students achieving five or more top grades, including English and Mathematics, is significantly above the national average; young people make outstanding progress whatever their starting point. The school is very pleased and proud of its year on year achievements which are the product of well-planned teaching, positive attitudes to learning and warm, friendly relationships.
The school offers a broad and balanced curriculum to meet the full range of needs enriched by a vigorous House system and caring student welfare. Every student is encouraged to join in an exceptional range of activities and make the most of the many opportunities for leadership. To learn more, visit the Open Evening at 6.30 pm on Thursday 14 September, join a morning tour at 9.30 am on the 14 September and again at 9.30 am on the 15 September.
Visit www.cullompton.devon.sch.uk or call 01884 33364 for a visit any time.
Dartmouth Academy
Visitors to Dartmouth academy often comment on its special atmosphere of engagement and collaboration. Children can only flourish when they feel safe and secure. That is why care lies at the foundation of this small, all-through Academy. This means that staff can get to know pupils and their families very well indeed, so they know how to move them forward in their learning, and when they need support in their personal lives. Pupils know and look out for each other too – whatever the age.
Underpinned by this care, pupils then thrive because staff work so hard to inspire them. Learning is exciting, engaging and purposeful. It is as a result of this combination of care and inspiration that the pupils then excel: whatever their starting point and whatever their own particular field of interest.
Dartmouth Academy offers children's education from Reception through to the age of 16, creating a close-knit school where pupils can flourish in a safe, secure environment. Support and guidance is offered to pupils of all ages, providing a warm and open atmosphere, laying the foundations for every future success.
Every child and their development is important which is why there is a carefully planned journey through the school, so no matter when your child joins the Academy, a carefully structured, child-specific learning plan will be created for them. The school's size ensures small class numbers and real teacher support for each child.
For more information contact 01803 839700 or visit www.dartmouthacademy.org.uk
Dawlish Community College
Dawlish Community College's aim is to ensure that 'every learner achieves more than they ever thought they could'. This is accomplished by tailoring its teaching and curriculum to meet the needs of all its students ensuring that they achieve the best possible outcomes, preparing them for a fulfilling life and exciting career.
Open Mornings - Join the Principal, key staff and students for coffee between 9.15 and 11.15am from Monday 2 October to Friday 6 October.
The Open Evening will take place on Thursday 5 October from 6pm onwards, where everyone is welcome.
Welcome by the Principal at 7:30pm
Meet staff and students
Explore the college
Subject displays
Opportunities to participate in active learning experiences
Dawlish Community College, Elm Grove Road, Dawlish, EX7 0BY
Telephone: 01626 862318
Email: office@dawlish.devon.sch.uk
Website: www.dawlish.devon.sch.uk
Exeter School
Exeter School pupils, aged 7 to 18, enjoy an impressive range of academic subjects and extra-curricular activities. Voted top independent school in Devon in the Sunday Times Parent Power table, Exeter School's 25-acre site is well equipped with a range of first-class sports facilities.
In addition to the large playing fields, astroturf arena and all-weather courts, it also boasts a newly built four-lane 25m swimming pool and a sports hall with squash courts, climbing wall, fitness suite and dance studio.
Senior pupils can join the school's Combined Cadet Force and take part in outdoor pursuits such as the Ten Tors Challenge and the Duke of Edinburgh Award Scheme.
The school is especially proud of its excellent Art, Music and Drama departments and a number of major performances and exhibitions are staged throughout the year.
Exeter School has an excellent record of academic success, which includes 35 Oxbridge offers in the last 6 years. Recently, 14 medical offers were made to Upper Sixth pupils who have also scooped up awards in the Biology Olympiad and the 2016 Good Schools Guide Award for A Level Physics for the third year in a row on top of an Award for GSCE Spanish.
Go along to Exeter School's Autumn Open Evening on Wednesday 27 September, from 6pm to 8.30pm, to take a look around and see what the school has to offer.
Visit www.exeterschool.org.uk
Exmouth Community College
Andrew Davis, Principal of Exmouth Community College told Primary Times:
"I am delighted to have been appointed as the new Principal of Exmouth Community College from 1st September. Having previously been Deputy Principal I know the staff and layout of the school well and so am confident of a smooth transition.
Since I left the College I have held two Headships: at Dawlish Community College and Huish Episcopi Academy. I am certain that the experience of successfully leading these schools will ensure that I am able to build on the current excellent work at Exmouth.
Whatever we do at the College, it has to be of the very highest quality. This applies equally to the curriculum pathways offered through to having high academic expectations. Pastoral support has an excellent reputation at the College: your child will be treated as an individual with humanity and respect.
We will provide a wide array of curriculum and co-curricular opportunities that will provide your child with those memorable learning moments that last a lifetime. This is underpinned by consistently excellent teaching every lesson of every day.
I look forward to meeting you and your children."
Visit www.exmouthcollege.devon.sch.uk or call 01395 264761
Great Torrington School
Attending an Open Event at Great Torrington School gives you the opportunity to find out more about the school and visit lessons where you will experience the high quality, innovative teaching that happens all the time and enables the pupils to make such outstanding progress.
The next Open Evening is on Thursday 21 September, 6.00pm, followed by five Open Morning Tours on Monday 25 September to Friday 29 September, 9am – 10.30am.
It is not necessary for you to book for these events. If you require further information, contact Ms T Clement on 01805 623531 or email reception@gts.devon.sch.uk
Holsworthy Community College
Holsworthy Community College is a small secondary school with a family feel. It is passionate about comprehensive education. Its most able are challenged and succeed; it also supports the weakest students' literacy, numeracy, confidence, independence and self-esteem.
A wide variety of extra-curricular activities are offered ranging from a Belgium Battlefields' trip, a bi-annual trip to Spain or Paris and Collapsed Curriculum days. HCC is very successful at sport and this year's Year 11 won the Devon County Football Cup.
See the weekly online newsletter 'A View from the Bridge' for a snapshot of College life and the website www.hcc.devon.sch.uk.
Honiton Community College
Honiton Community College is a Comprehensive Day College for students aged 11 to 18 (approx. 740 students on roll). Its name demonstrates a long-term ambition to become an organisation which exists to meet, in large measure, the educational and recreational needs of the community.
"the good behaviour and attitudes of pupils contribute to the orderly, purposeful and positive atmosphere in the school. Relationships with pupils are very positive and contribute to pupils' progress because they are keen to learn" (Ofsted 2016)
Its Pastoral System focuses on supporting all children and young people to ensure that they reach their full potential both in terms of their learning as well as their personal and social development. The mantra is "respect for learning, respect for each other and respect for the environment."
Students of all abilities are successful at Honiton Community College, and standards have continued to rise recent years. The vast majority of its students will continue into further education, and many are keen to stay on in the Sixth Form.
"Students, including those in the sixth form, take great pride in their school" (Ofsted)
The Open Evening on Thursday 28 September, from 5 to 7pm, will be your chance to meet staff and see examples of students work. Alternatively, book a morning tour with a member of the Leadership Team from 25 September to 28 September to see the College in action.
For more details call 01404 42283 or go to www.honitoncollege.devon.sch.uk
Ilfracombe Academy
Situated on a beautiful coastal site, Ilfracombe Academy is an 11-18 church academy, part of the St Christopher's Trust. It has approximately 1000 students on roll including a popular Sixth Form.
Staff are committed to providing the highest standards of academic excellence and pastoral care. Central to this are the core values of hope, kindness, courage, integrity, trust respect and responsibility.
In the recent SIAMS and OFSTED inspections the Academy has been rated Good. The next year promises to be exciting as the multi-million pound rebuild reaches completion providing an outstanding learning environment for students.
Call 01271 863427 or go to www.ilfracombeacademy.org.uk
Isca Academy
Isca Academy is passionate about providing high quality education for the children and young people of its community, that is tailored to meet the needs of each and every child. It is committed to inclusive education with an equality of opportunity.
This commitment to both the academic and personal success of each child is evident in all that the school does. The school has the highest of expectations, and aims to ensure that every child has a clear progression route and is able to succeed both at the Academy and beyond.
Students achieve some of the best results in the city and Isca is committed to academic excellence and equipping pupils for further education. High numbers of Isca Academy students go on to join the Reach Academy at Exeter College and progress to places at top Universities. The school is equally proud that students of all abilities make great progress.
Isca Academy has been recognised nationally for excellence in outdoor education. Through a rich academic curriculum and programme of extra-curricular activities, each child's talents and potential are developed throughout their time at the Academy. There is a sincere aim to deliver an education that is an inspiration for life.
An Ofsted inspection in October 2016 graded Isca Academy "Good" in all areas. Parents and children are invited to visit the Open Evening or Open Mornings to find out more.
The Open Evening is on Thursday 21 September, 6:30 pm.
Visit www.iscaexeter.co.uk
The King's School
The King's School is an 11-18 comprehensive school with a long and proud tradition of educating young people in Ottery St Mary and the surrounding area. It has approximately 1130 students on roll and a thriving 6th Form provision.
The school has a strong reputation that is based on high academic performance and an inclusive ethos, ensuring that students of all backgrounds and abilities succeed. The school was graded 'outstanding' in its most recent inspection (OFSTED 2014).
The King's School has a sharp focus on academic and personal outcomes and as a result it has strong pastoral care and a wide range of enrichment opportunities available to all. The house system is an integral part of school life and this provides a platform for a number of house competitions and leadership opportunities.
There is a strong physical education and school sports offer as well as additional opportunities including Ten Tors, DoE, school productions, STEM activities and dance performances. This richness of opportunity and the pastoral care of students is central to developing students into well rounded young people.
The school's Open Evening/Open Day is in September – alternatively contact the school on 01404 812982 to make an appointment to visit.
The Maynard School
The Maynard School in Exeter is the South West's leading independent school for girls aged 4 -18 years (Reception – Year 13).
As the second oldest girls' school in the country, it is an expert in educating girls. Statistically it is a proven fact that girls in single-sex schools outperform their peers and the Maynard's long history is testament to this success. League tables consistently place The Maynard as one of the highest performing schools in the South West and the latest ISI Inspection deemed us as 'excellent' in all five main categories.
However, a Maynard education isn't just about academic achievement. It is about so much more; it boasts numerous champions in the sporting arena; it celebrates femininity and offers Food and Nutrition and Textiles and Fashion classes as a life-skill; it is one of the highest achieving schools for music and drama in the county; it has a timetable packed with trips and workshops.
The Maynard is a warm place where everyone is nurtured individually and encouraged to carve for themselves successful futures.
The next Open Morning is on Saturday 30 September, from 10am – 12pm.
Visit www.maynard.co.uk or contact Wendy Parker in the Admissions department on 01392 355998 or admissions@maynard.co.uk
Newton Abbot College
Newton Abbot College is an exciting place to learn. The college is passionate about nurturing exceptional, independent thinkers who are happy and confident individuals, equipped with the skills and knowledge to be the best they can be.
Whether it is opening minds through exciting opportunities, or opening doors by maximising outcomes, students are given the very best preparation for life.
There is a supportive environment that gives students the confidence to learn and work as part of a community, collaborating with and caring about those around them.
Ofsted have given Newton Abbot College the seal of approval, judging all elements of what it does as 'Good'.
The Open Week allows parents and their children to experience life at the College. The Evening Showcase, held on Wednesday 13 September, 6pm-8pm, allows visitors to explore different subject areas, meet staff and students, as well as experiencing a variety of exciting and interactive learning activities. During the Morning Tours, held on Thursday 14 and Friday 15 September, 9am-11am, visitors can observe teaching and learning in action.
At Newton Abbot College students are challenged to 'Imagine what's possible…'
Visit www.nacollege.devon.sch.uk
The Park Community School
The Park Community School Park builds on generations of success, with core values that shape positive character and a traditional house system valued by all. Memories made and ambitions fuelled remain with Park students far beyond their time at the school.
A Year 11 Leaver: "You won't regret your choice to join Park. The academic, personal, musical and sporting opportunities are unbelievable!"
Visit the Open Events on 14 to 21 September to see Park in action.
Visit www.parkcommunity.devon.sch.uk or call 01271 373131
Pilton Community College
Being sure that your child has every opportunity to achieve their potential and their desired goals is vital.
That's why Pilton Community College offers a wide range of subjects combined with opportunities to excel in sport, to develop confidence in the arts and its Languages specialism opens doors to experiences that will be remembered for a lifetime.
Once through the College's doors you will enter a vibrant learning environment where students and teachers are proud of their achievements. The Open Evening is on 18 September; the Open Mornings on 20, 21 and 22 September.
For details visit www.piltoncollege.org.uk or call 01271 374381
Queen Elizabeth's School
Queen Elizabeth's School, or QE as it is affectionately known, is unique amongst Devon Secondary Schools. QE has an 'Outstanding' Sixth Form and is the only state boarding school in the County, welcoming weekly boarders from across the region. Based across two campuses, it offers all the opportunities of a large school but with the feel of a small close-knit school.
The Barnfield Campus, with its beautiful views across to Dartmoor, is the dedicated campus for Years 7 and 8. The campus provides a stepping stone into Secondary Education allowing younger students to build their confidence and make new friends in an environment tailored to their needs.
Years 9 to 11 study on the Western Road Campus with the Sixth Form based in the charming Grade II listed College House.
Located just 8 miles from Exeter in the rural market town of Crediton, the school has a proud history stretching back to 1547.
QE is a successful school which understands the importance of exam results but also believes that education is a holistic experience. The school offers an impressive range of enriching activities from fabulous theatre productions to an extensive outdoor education programme.
Visit www.qe.devon.sch.uk
Route 39 Academy
In its most recent Ofsted survey, 100% of parents recommended Route 39 Academy in Bideford. Visit the website and book a visit to discover why. Route 39 Academy teaches by ability not age, with a range of sport, music and extra-curricular activities reflecting its unique child-centred approach. The new school in stunning grounds includes a Superlab, technology studio, recording studio, and sports facilities. With only 100 students admitted per year your child will be well-known, nurtured and challenged by the team.
Visit www.route39.org.uk or call 01237 431969
Sands School
Sands is a small, non-selective, democratic secondary school in Ashburton, catering for students aged between 10 and 17.
The community that Sands aspires to create is one where children can be children - to play; to make a mess; to get things wrong - and are then supported to become adults - to work; to clear up after themselves; to put things right.
Sands believes the most important qualities a child needs in order to succeed are confidence, self-awareness and empathy. You can learn to do anything you put your mind to when you trust the people you are learning from, and understand that it is ok to get things wrong, as long as you are able to learn from the mistakes you may make along the way. This is why the main emphasis as educators is on building trusting relationships with students and collaborating with them through their learning journey. All students are supported and trusted to take responsibility for their learning, and for the well-being of themselves, their peers and their community.
At Sands, you can learn how to get all the qualifications you need to progress on to the next stage in your life. At Sands, you can learn not just to follow instructions, but to write the manual. At Sands, you can learn the importance of trust and respect, both for yourself, and for all those around you.
For more details visit www.sands-school.co.uk or call 01364 653666
South Dartmoor Community College
South Dartmoor has a well-deserved reputation as one of Devon's leading schools; it is extremely proud of the education and opportunities it provides.
With a broad and rich curriculum, the journey starts with an extensive transition programme. Care and focus upon each individual is enhanced through pastoral care and teaching.
There is a specialist focus on sport, from a vast extra-curricular programme to the sports academies. The college is in partnership with Chelsea FC Foundation and particularly proud of its girl's cricket team and boy's hockey team, both of whom have won national championships.
Performing Arts are central to College life, with students committed to many ensembles and performances throughout the year. The college benefits from dedicated specialist facilities enabling a wide range of opportunities to be offered - from an Annual production, Contemporary Dance and more.
The college is enriched by having the highest performing non-selective state sixth form in the county which enables it to provide the full 11-18 experience, with many students going onto Russell Group and Oxbridge universities.
Students develop good learning habits, and become curious, creative and courageous learners, driven by personal responsibility.
Visit www.southdartmoor.devon.sch.uk
South Molton Community College
South Molton Community College is a popular and successful school committed to caring for pupils as well as educating them. A huge emphasis is placed on values such as self-discipline, good behaviour, uniform, teamwork and co-operation. The school has a high academic record and provides enrichment opportunities in sport, music, drama and many other activities.
This year's Open Day takes place on Wednesday 13 September. There will be Tours of the school at 9.15am, 10.15am, 11.15am and 12.15pm. The Open Evening also takes place on Wednesday 13 September, from 4.30pm to 7pm
Visit www.smcc.devon.sch.uk or call 01769 572129
St Luke's Science and Sport College
St Luke's Science and Sport College is an 'outstanding' (SIAMS 2015) 11-16 Church of England (VC) school, oversubscribed on first choices, where high aspiration, the drive for excellence and the provision of opportunities for all, underpin its ongoing success and achievement. Its philosophy of 'success for all' is achieved by challenging every student to be the best that they can be.
St Luke's is proud of the high academic achievements of its students, the progress that all students make in their education and the fantastic teaching and support that is provided across the College.
The ethos, house and pastoral systems develop a sense of family, building the College values, ensuring that students are happy, supported, nurtured and can enjoy College life in a vibrant, friendly and purposeful atmosphere.
The recent Ofsted Inspection (2014) confirmed the many exceptional and outstanding characteristics of the College. 'Leadership and Management' was judged as 'outstanding' and is the key thread to the continued improvement.
St Luke's is a wonderful and very special College and at its heart are the people. Staff enthuse, engage and inspire students who, themselves, are the best ambassadors. As confident, respectful and caring young people, they show immense pride in their College and achievements. The relationships between staff and students build belief, develop resilience and create trust that enables learning to be exciting, challenging and personalised.
For more information, visit: www.st-lukes.devon.sch.uk .
St Peter's Church of England Aided School
St Peter's is not an exam factory but a place where dreams are made a reality. At St Peter's, the focus is on developing well-rounded individuals. Emotional, social, spiritual and academic well-being is central to its approaches.
At St Peter's the staff are passionate about making a difference. It is a church school that 'lives life to the full' and is serious about making Christian ethos meaningful, through opportunities like its links with Malawi.
Most recent exam outcomes
Top 10 for key performance indicators of Progress and Attainment when compared to other similar state schools nationally.
Top 5 schools in Devon for progress.
Best ever GCSE results – progress is significantly above the National Average in many areas.
English A* to C – 89% which is 15% above the National average.
Maths A* to C – 83% which is 15% above the National average.
Ofsted 2015 judged "student behaviour is outstanding. Students make excellent progress. Working relationships between teachers and students are excellent".
The Year 5 and 6 Open Day for pupils and their parents:
See the school, meet students, staff and experience the exciting learning environment on Wednesday 20 September.
9.30am and 11.40am: Tour of the school followed by refreshments and an opportunity to talk to the senior staff
6pm to 8.30pm: Visit departments, meet teachers, see displays and exhibitions and talk to staff
7pm: Talk to the Headteacher in the school hall
Coffee mornings on: Wednesday 4 October, Thursday 12 October, Tuesday 17 October from 9.30am to 11am.
Visit www.spexe.org
Teign School
Teign School is a vibrant community, committed to ensuring all its students gain the qualifications and skills to graduate as successful and confident young adults.
Teign School is a beacon of outstanding educational achievement. Staff put student progress and success at the heart of all they do. Consequently, students feel they belong in an institution that sets high expectations, where students are challenged in a supportive environment and where achievement is recognised and celebrated in all its forms.
Those expectations are reflected in all members of the school who are proud of the comprehensive nature of the community they serve. To achieve these aims, staff work in partnership with parents, school and businesses, continuing to develop the widest range of opportunities, inside and outside the curriculum, for all students.
Teign School is not only successful, but also a happy place to be. By fostering maturity, as well as achievement, students gain the skills necessary to contribute to society as literate, numerate, active citizens of the future.
Visit www.teignacademy.co.uk or call 01626 366969
Tiverton High School
A secondary school for children in Years 7 – 11, Tiverton High School is passionate about providing its students with the highest standards of learning and opportunities.
The transition from a small community at primary school to a large secondary can be daunting, but staff work tirelessly to ensure that each student feels known, cared for and understood, as well as challenged and supported in their studies.
Tiverton High School offers a varied curriculum, including core academic areas, sports and creative arts, supported by a range of extra-curricular activities. The broad range of opportunities available is designed to allow students to develop their own skills and interests, and to aid them in their chosen goals and aspirations.
The Year 6 Open Evening will take place on Tuesday 3 October 2017, open to parents, carers and students. Visitors can expect to meet key members of staff, tour the school's excellent facilities and talk to current Student Ambassadors.
A separate Open Evening for Year 5 will be announced shortly, however all year group parents and children are invited to attend Open Mornings on Wednesday 4, Thursday 5 and Friday 6 October 2017. To book a tour contact Mrs Hepworth, PA to the Headteacher, on 01884 256655 ext 225.
Trinity School
Exciting times are promised at Trinity School, Teignmouth this autumn as the 3 year olds in the Lodge are integrated into the Prep Department.
The Lodge has 4 learning areas; 2 outdoor and 2 more conventional classrooms. The new Infant library is based near the school offices and the children have already been in wellington boots in the Forest School, had swimming costumes on in the pool and tried out ballet in the Salle. They start each day by collecting their special cushions from Oakley Hall ready for any rest time they may need and yet it appears they don't draw breath exploring and asking questions until the sessions finish.
The older pupils help look after their younger friends during some break and lunch times; it's been a truly joyful start to the academic year!
At the other end of the age range, the older Key Stage 2 children have even more independence and variety as they have new class bases in the Log Cabin, just down the hill from the main buildings. Science lessons are in the Senior labs, they're enjoying the Music studio and are very familiar with the computer suites as they prepare for life beyond the Prep.
Call the registrar, Fleur Rogers, to discover more about the Open Week during October.
See www.trinityschool.co.uk to discover more
Uffculme School
It is the balance between traditional values, modern facilities, high academic standards and a vibrant enrichment programme which makes Uffculme School special. Rated Outstanding by Ofsted in every category, the school is founded on a culture of aspiration and respect.
Its students are the best advert for the school; they look after one another and have excellent relationships with their teachers. It is fiercely comprehensive in ethos and there is a belief that every child can succeed, a philosophy borne out year after year by excellent examination results - the best for a non-selective state school in the South West.
Enrichment is at the heart of the school: music, sport, drama, expeditions and residentials build resilience and memories. Families are welcome to visit by appointment. The Open Evening is on 5 October 2017 from 6pm to 8pm.
Call 01884 840458 or go to www.uffculmeschool.net
Wellington School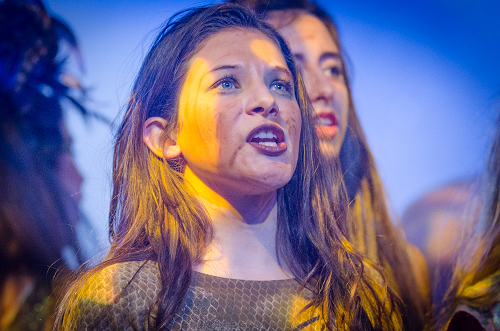 Wellington School told Primary Times:
"If it is academic results you are concerned about for your child, then look no further than Wellington School. We had superb GCSE and A level results across all subjects and had 2 pupils taking up Oxbridge places and many more going to prestigious "Russell Group" Universities. Pupils study the more rigorous IGCE in Maths and Science as well as Latin and Greek and the emphasis is strongly academic.
But Wellington has so much more to offer than exam results. With a Director in Residence, the performing arts go from strength to strength. From the rip-roaring success of spectacular musicals, serious Chekhov productions and a huge range of bands, orchestras and ensembles, the whole school is taking advantage of a range of exciting opportunities. Our superb Chapel Choir performs regularly and our versatile musicians swept the board recently in singing competitions and exam results.
We have superb sports facilities and a Sport and Wellbeing department with specialist strength and conditioning coaches who take fitness to new levels across all sporting disciplines.
We nurture and teach pupils from 3 -11 in the Prep School and 11-18 in the Senior School, and we are justly proud of the rounded, all-encompassing education they receive. We call it - Learning For Life."
The next Open Morning will take place on Saturday 23 September 2017 from 9am to 12noon.
Contact 01823 668803 or admissions@wellingtonschool.org.uk to book a place.
West Buckland School
Asked for his first impressions of West Buckland prior to taking up the post of Headmaster last September, Phillip Stapleton said, "I couldn't get over how much affection the pupils and parents have for their school and for their friends. This is a really happy community."
In the year since Mr Stapleton's arrival, this sense of community has been enhanced by an increase in the number of flexi and weekly boarders. The schools' boarding packages aim to fit around busy family lives and enable the pupils to make the most of the extensive extra-curricular programme available at the school, as well as its excellent study facilities.
Situated as the school is, adjacent to Exmoor National Park, and just a few miles from the North Devon beaches, the Outdoor Learning department has had unprecedented success this year. Over 40 students completed their Gold Duke of Edinburgh Awards, with many others currently working on their Silver and Bronze awards. The school entered two teams in this year's Ten Tors Challenge and the newly formed Adventure Society enjoyed some fantastic evening surfs in the Atlantic Ocean.
The new Sixth Form Centre, opened in 2015, with an overwhelmingly positive response from its current pupils and those who joined in Year 12. Sixth Form provides a perfect stepping-stone to university and independent living. Students are expected to complete the favourably recognised, research-based Extended Project Qualification alongside their A-level studies.
The next Open Day is on Saturday 30 September. Call 01598 760178, email admissions@westbuckland.com or visit www.westbuckland.com
West Exe School
West Exe School warmly invites you to attend its annual Open Evening on Thursday, 14 September 2017, 5.30 - 8pm.
Year 5 and 6 students from primary schools and their parents/careers are invited to attend. Introductory talks will take place at 5.30 and 6.30pm.
Open mornings will also be taking place - do look at their advert for details
West Exe School hopes to provide students with opportunities to shine, through excellent teaching and innovative practice, a vibrant and rich extracurricular provision and a curriculum that challenges and inspires from the start of Year 7 and is increasingly personalised as students move up through the School.
For details contact saldridge@westexe.devon.sch.uk or call 01392 660100.