Easter events and activities for children in Devon

Gardens, parks, attractions and even houses will be scattered with Easter eggs this March and April as eagle-eyed youngsters go on the hunt for these oval shaped objects, and hope for a surprise and a treat!
Easy to Make: Easter Wreath
Christmas isn't the only time of year when people dress their doors with decorative wreaths. A recent trend has seen many people sprucing up their front doors with displays of bright colour and spring materials in the shape of an Easter wreath! Creating one is really simple and something the children can add an extra special little touch to. Take a look at Pinterest for some inspiration on materials and design.
Easy to Make: Easter Bunny Bunting
Decorate the walls and window frames with these bright little bunnies. To make: buy a variety of patterned card, place a basic bunny template on top of each piece of card and draw around it. Cut this out and glue on a small ball of cotton wool for a tail. To finish, attach each bunny to a natural piece of string using mini wooden pegs.
Easy to Make: Eggy Lambs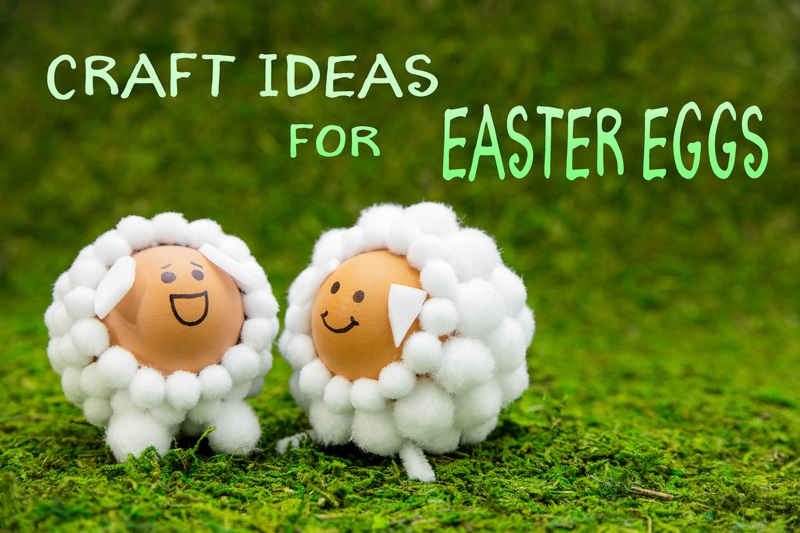 These funky-looking lambs will look a treat perched on a mantelpiece or sideboard. Plus they're so easy to create – simply roll small pieces of cotton wool into balls and glue these to the surface of the egg. Cover the whole egg with cotton wool, leaving a space at the front where you can add a funny face!
Easy to Do: Painting Easter Eggs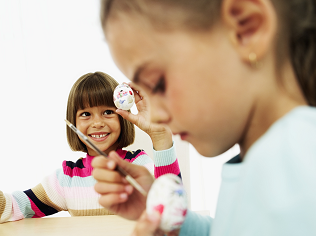 Very young children may wish to use hard-boiled eggs, whilst slightly older-children may use hollowed-out eggs. Cover the smooth glass-like surface of egg with acrylic paint. Using a mixture of soft brushes, coat the egg in a base colour. To add detail, use a fine brush dipped in paint or glitter, or use finely-tipped pens.
Easy to Make: Easter Nest Cakes
You'll need some nests to cradle all those tasty eggs this Easter. So how about making these equally tasty nests:
Ingredients: Shredded Wheat; Cooking chocolate; Milk Chocolate Mini eggs
Crumble up the Shredded Wheat in a bowl. Then melt the cooking chocolate in a separate bowl placed in a pan of boiling water. Carefully remove the bowl and slowly pour the melted cooking chocolate over the crushed Shredded Wheat. Combine together. Then get the kids to shape the mixture into nests in the cake cases. Finish, by placing 2 or 3 chocolate mini eggs onto the top of the cooled down nests.
So, why is Easter on a different date each year?
Have you ever wondered why Easter falls on a different date each year? Well, the reason for this lies with the decisions made by the first council of the Christian church, also known as the Council of Nicaea, in the year 325 AD.
This council used a complex formula to calculate the future dates of Easter.
The council decided that Easter should be celebrated on the first Sunday after the full moon that occurs on, or just after, the spring equinox.
The church set a fixed date for the spring equinox as 21 March and established that Easter can take place between 22 March and 25 April. This year, Easter Sunday is on 21 April.
Yet, this year, the full moon and the spring equinox actually occur on Wednesday 20 March. So, shouldn't Easter be held on Sunday 24 March instead?
Astronomically speaking, yes it should.
However, the ancient calculations did not consider lunar motions for our times. The key point here is that an ecclesiastical full moon does not necessarily happen on the same date as the actual full moon.
In 2019, the first full moon after 21 March occurs on 19 April, so consequently Easter will be celebrated on Sunday 21 April.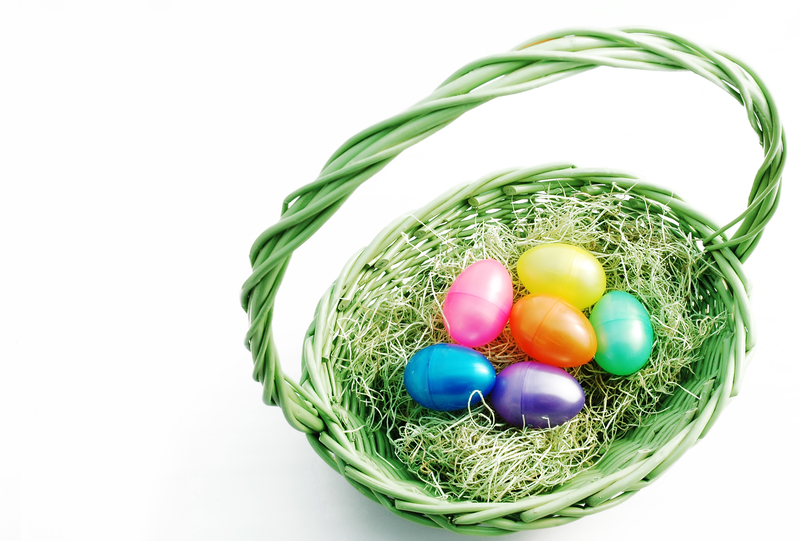 Easter egg hunts with a difference:
The Easter Egg Hunt is usually pretty-high up on the Easter activity list but what are the alternative options to searching for chocolate eggs?
Primary Times has been on its own 'hunt' for fun ideas that will get the kids active, listening and counting… Here they are:
Matching Sound Egg Hunt
Test your child's auditory processing ability by creating a game that will encourage them to match a sound in an egg case to an image of the item that is making the sound (in the egg case) on a printed sheet of paper.
You can fill the egg cases with items such as coins or pasta shapes or seeds.
Once all the eggs and sounds have been matched, the children can be rewarded with a treat.
Make the Kids Work for their Chocolate Treats!
Lay on some fun energy-burning Easter egg hunts for the kids.
Simply hide several plastic empty egg cases around the house, garden or local park and fill them with little notes inscribed with a physical activity to complete.
Each egg has a fun mini exercise challenge for the kids. For example, this could be: do ten star jumps; run on the spot for 2 minutes, do a roly-poly.
After all that exertion, the kids will have earnt their chocolate treat!
Colour Matching and Maths Egg Hunt Game
This is a simple game where children hunt for coloured eggs.
You may wish to use mini chocolate eggs wrapped in different coloured tin foil and hide them around the garden.
Once all the eggs have been collected they can be separated by colour and counted – and then consumed!
The Story of the Easter Egg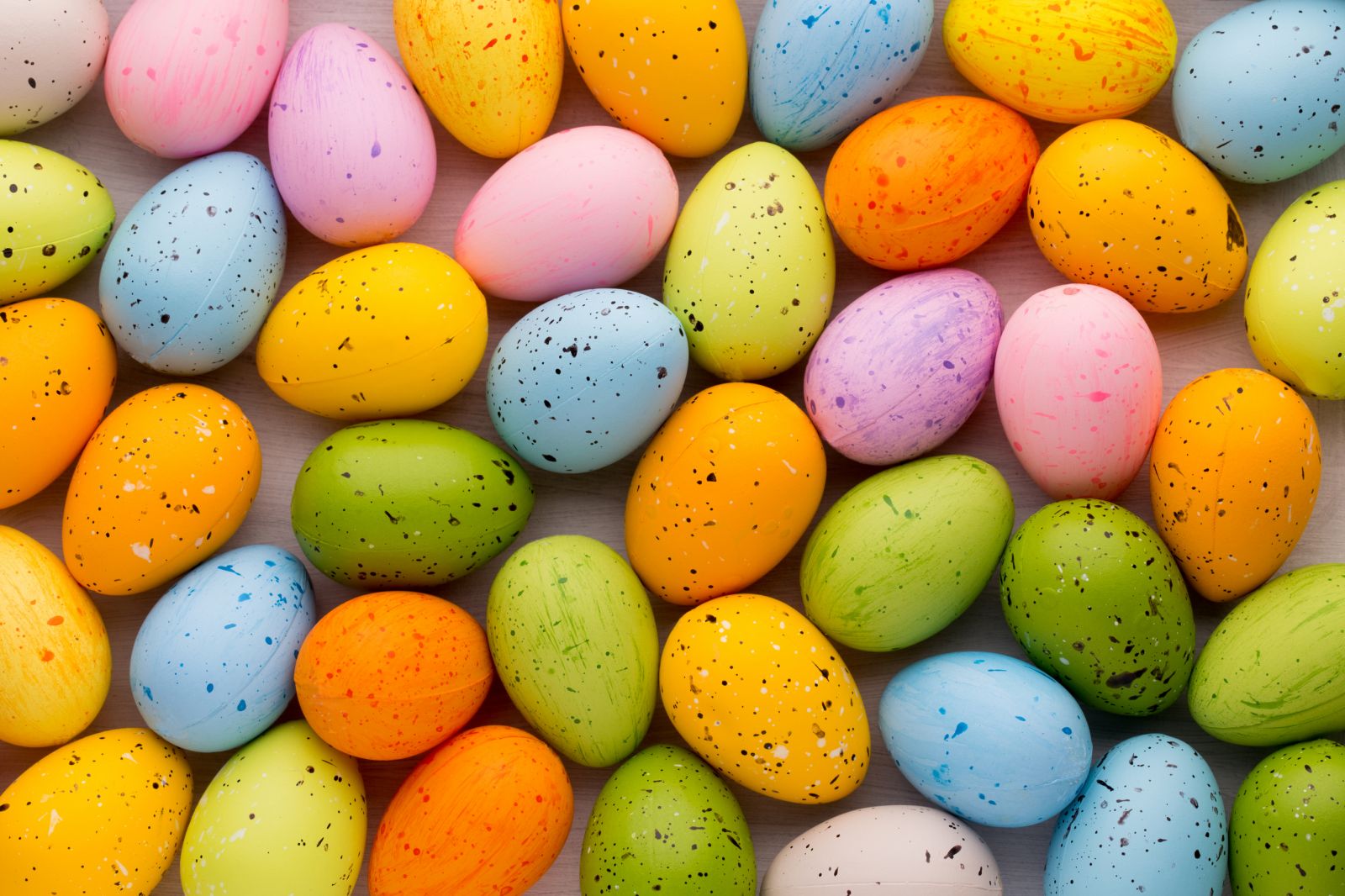 The humble egg is the food most synonymous with Easter. It symbolises the start of new life, rebirth and fertility. Many people associate the egg with Christian values at Easter, yet the egg also played a role in lots of pre-Christian festivals celebrated by the Ancient Egyptians, Persians and Romans.
In the Middle Ages when people were unable to eat eggs during Lent they began to decorate and store them for Easter Sunday and the tradition of the egg hunt began.
The first chocolate Easter eggs were made in France and Germany in the early 19th Century, and in 1873 the first British chocolate Easter egg was produced by Fry's.
Cadbury quickly followed producing a chocolate egg in 1875 and by 1892 produced 19 different types of eggs.
Today, the UK chocolate Easter egg market is worth more than £220 million with sales growing every year. Cadbury's Crème Egg is the most popular and over 500 million eggs are made every year.
Easter Adventures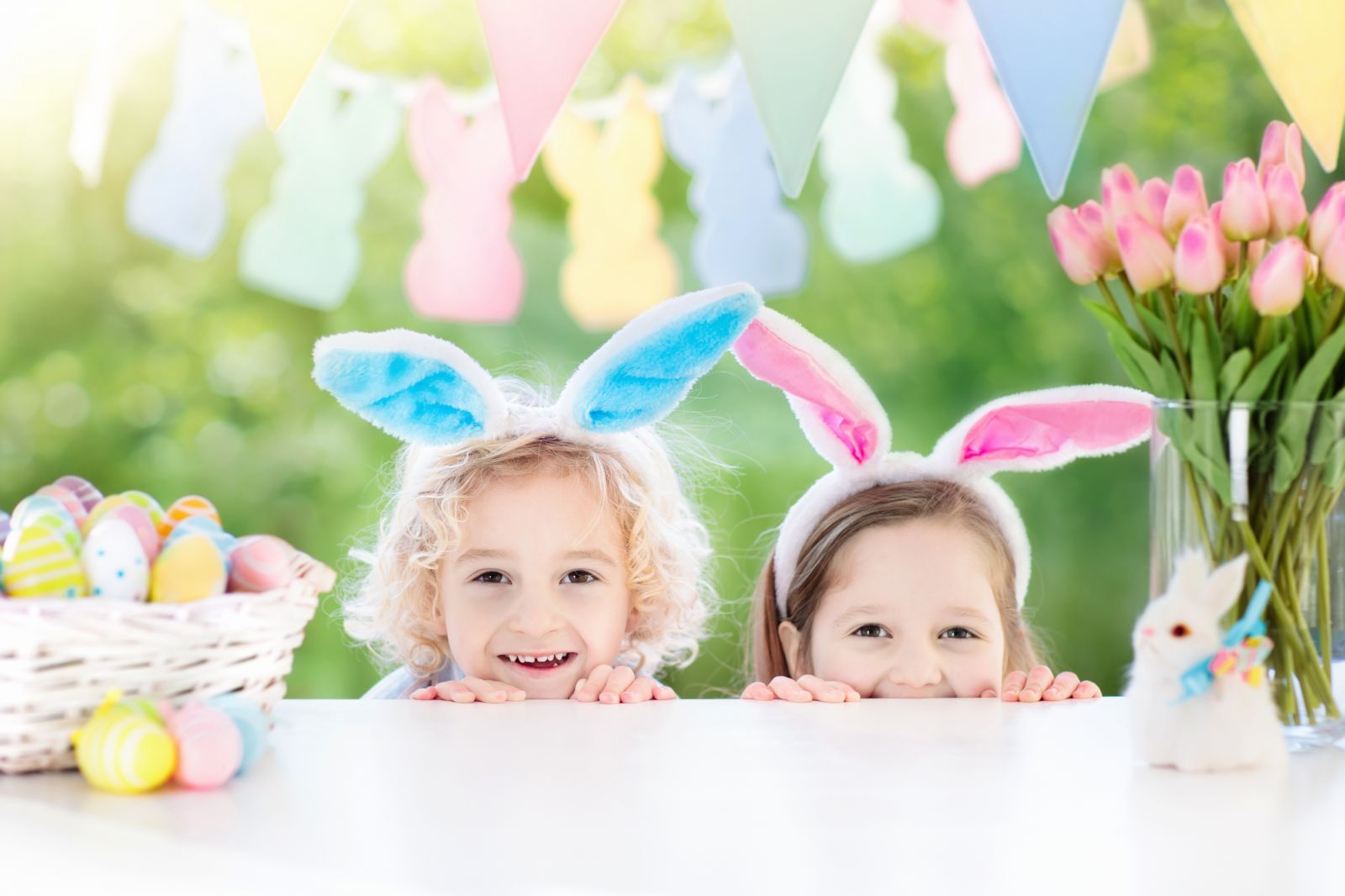 Easter trails, scavenger hunts, egg and spoon races, bottle-feeding lambs, beach cleans – you name it – there's plenty of adventures to be had this spring.
Easter Egg Hunts are usually a big hit with youngsters who simply love becoming mini-explorers and what's more, this fun activity can be affordable.
You have the choice of hosting an egg-citing Easter Egg hunt in your back garden or local park, or alternatively head to a local attraction and enjoy the novelty of the occasion with lots of other families.
During the Easter school holiday, should the weather allow, go outdoors each day for some free fun.
It's easy to distract children with uncomplicated activities such as spotting and naming clouds, searching for mini-beasts or seashore critters, visiting and perhaps bottle-feeding newborn lambs, watching a spider weaving a web, and following slimy snail trails. It's all great fun and doesn't cost a penny!
Megga Easter at Crealy
Head to Crealy for their Megga Easter and experience the biggest Easter event in Devon. This year, Crealy will be welcoming the one and only Peter Rabbit to the popular family theme park from the 18th to 22nd of April as part of their Megga Easter event.
You and the family will be able to meet and greet the mischievous rabbit at intervals throughout the day so make sure you take your cameras for that golden selfie! Prior to Peter's arrival at Crealy, there will be a Megga Easter Egg Hunt from the 15th - 22nd of April. Your task is to find all the magical egg locations across the theme park and tick them all off on your special map! Once you've completed your quest, head over to the Piazza Stage where you will be rewarded with an egg-ceptional, chocolately prize!
Around the theme park all the outdoor rides will be in full flow for Easter, including all of the water rides that will be re-opening following the winter break.
You'll make a splash on the Tidal Wave Log Flume, have an absolute blast on the Aqua Blasters and shoot down the Vortex water slide. Other rides open include The Twister, the Maximus roller-coaster, the Crealy Grand Prix, Junior Driving School, Dino Jeeps and Safari Express. Plus, all of the animals will be looking forward to seeing you over the Easter holidays, especially the resident bunny rabbits!
If that's not enough, Crealy are offering £15 tickets from the 6th to 14th April, where you'll be able to enjoy the theme park at a discounted cost! Plus, you will be able to validate your ticket for Crealy's seven days of fun for the price of one offer. Tickets are now available to purchase online at crealy.co.uk
Visit Quince Honey Farm – Devon's Newest Attraction
Quince Honey Farm has relocated for 2019 and the brand-new all-weather attraction will open its doors to the public for the first time during the Easter holiday, from 6 to 2 22 April. Visit Devon's newest attraction and enjoy a full day of activities: a Honey Factory Tour, Honey Tasting, a Beekeeping Demonstration, a Be a Beekeeper experience, a Tractor Tour, Critter Encounters and Candle Rolling. Plus, there's beautiful Nectar Gardens to explore and the Play Hive to buzz around. Find out more at www.quincehoneyfarm.co.uk
Family Fun with The Rhyming Rabbit at RHS Rosemoor
Hop on over to RHS Rosemoor in Great Torrington for a great garden adventure with The Rhyming Rabbit this Easter, from 8 to 18 April.
Keep your eyes peeled for the Rhyming Rabbit on a hop about garden trail and enjoy craft activities based on the picture book by Julia Donaldson and Lydia Monks - brought to you in association with Macmillan Children's Books.
Activities vary daily – check the website www.rhs.org.uk/rosemoor for more information or call 01805 626814.
Eggstreme Easter at Woodlands Theme Park
Take part in the fun Easter egg hunts, amazing craft workshops and entertaining animal activities at Woodlands this Easter.
Travel through a land of chocolate heaven to meet the Easter Bunny in his grotto (T's & C's apply) and see the Fizz Pop Science team at one of their exciting slime and science workshops on Friday 12 and 19 April.
Don't miss the Woodlands Supastarz and meet Roary, the interactive Dinosaur throughout the holiday. Visit www.woodlandspark.com for full details.
Easter Holiday Fun for all the Family
Fantastic fun is in store for all the family at the Devon Railway Centre, Bickleigh this Easter. It boasts a host of attractions including an indoor soft play area, a model village and funfair with push buttons to make things move and there's a huge model railway exhibition too.
There will be an Easter Egg Hunt from 19 to 22 April where children can follow the Bunny Trail to hunt for the Easter Eggs and also meet one of the railway friends, Betsy Bunny, along the way. For details see https://devonrailwaycentre.co.uk/
Easter Dinosaur Egg Hunt: 30 March to 28 April
Enjoy a roarsome Dinosaur Easter Egg Hunt at Torquay's Dinosaur World from Saturday 30 March to Sunday 28 April. Be a brave explorer to get close and personal with the dinosaurs and be a Palaeontologist to discover fascinating fossils and find out who has been stealing the dinosaur eggs.
Use the clues to solve the mystery and win a special Easter Edition Dinosaur Expert Certificate, a selection of real 160 million-year-old fossils, and a chocolatey treat. Entry is only £6.95 per visitor plus get the Paleo Pass which gives free unlimited re-entry for 3 months and half price entry to Kents Cavern (Ts & Cs apply) during the Easter school holidays. For information see www.torquaysdinosaurworld.co.uk
Easter Fun at the Miniature Pony Centre
The Miniature Pony Centre is an animal lover's idea of heaven and this Easter holiday it will be absolutely packed with fun. There will be new activities and new arrivals at the centre including turkeys, alpacas and American Mammoth Donkeys. Plus of course there are the cute little foals to see too.
White Lightning will be back in his fabulous stable and will no doubt be around on the special Unicorn and Dragon Day on Wednesday 10 April. There's a Superhero Day on Easter Monday, 22 April, and an Easter egg hunt during the whole holiday so visitors will not be getting bored at the centre this season. For more information please see www.miniatureponycentre.com
Pecorama Re-Opens on Monday 1 April
Monday, 1st April marks the start of the 2019 Season at Pecorama. Whilst visiting, children can enjoy mile-long rides on trains pulled by miniature steam locomotives, and they can visit the Model Railway Exhibition too, which has new features for 2019, including dinosaurs, skiers, spaceships and a working volcano.
Whatever the weather, there's plentiful opportunities to wander through the glorious gardens, whilst the children play indoors or outdoors. Find Pecorama in the village of Beer, EX12 3NA. For details on admission prices, summer show dates and special events, see www.pecorama.co.uk or call 01297 21542.
Enjoy an Egg-stra Special Easter at River Dart Country Park
River Dart Country Park will be celebrating spring by hosting an egg-straordinary Easter Egg Hunt with an egg-stra special appearance from the Easter Bunny, from Friday 19 April to Monday 22 April.
Youngsters will be able to explore the park with a clue sheet to help them track down the hidden eggs - for a chance to win a cracking prize. Plus, there will be some bouncy castles to hop about on too! The Easter Egg Hunt is not included in the day admission prices.
Read up more at www.riverdart.co.uk
Easter Adventures at The Donkey Sanctuary
Take part in The Donkey Sanctuary's special Easter adventure celebrating 50 years helping donkeys and mules in need – and claim a tasty Easter treat on completion. Search for the Easter eggs hidden around the sanctuary, from 6-22 April, meeting some of the lovable residents along the way, and discover some of the most iconic donkeys to have come into the charity's care over the last 50 years.
This year also sees the launch of the inaugural 'Dawdle for Donkeys' fundraising walk on 15 June; sign-up at the sanctuary over Easter and you'll be in with a chance to win a family VIP Bray and Stay experience. The family-friendly 5km and adventurous 10km course will take in the stunning walks around the sanctuary and is the perfect way to get out and about while raising vital funds for donkeys in need. See www.thedonkeysanctuary.org.uk/sidmouth
Easter Special at Tessera Hub
Create a piece of unique mosaic artwork or Easter egg in an hour or two at Tessera Hub in Babbacombe this Easter.
Children can pop in any time when the shop is open and will be able to take the finished item home on the same day. Prices start from as little as £7 and booking is advisable.
Find Tessera Hub at 126 Reddenhill Road, Torquay, TQ1 3NT. Call 07802 293016 for more information.
Easter Eggstravaganza at Becky Falls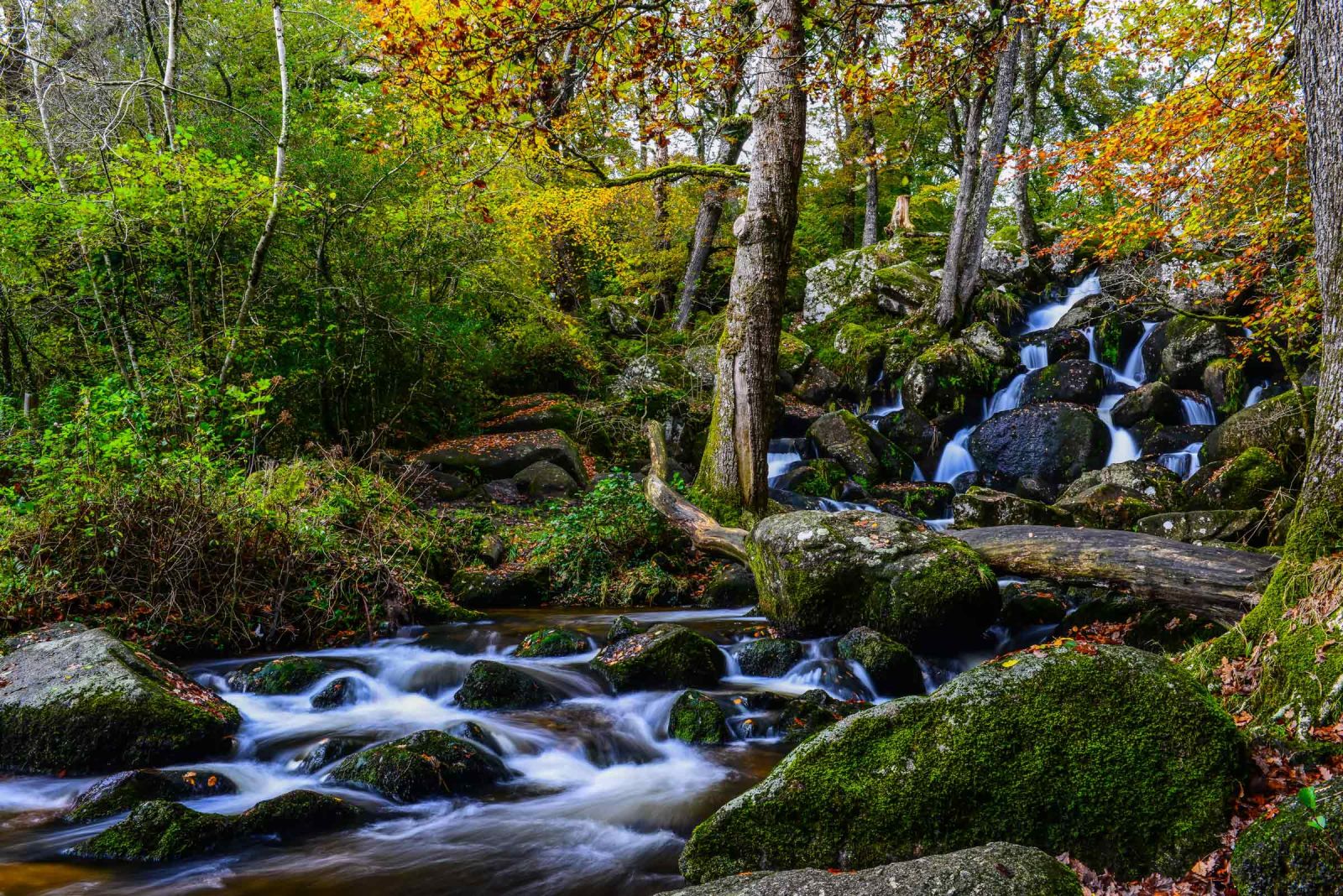 No day trip in the area would be complete without a visit to Dartmoor's famous Becky Falls. During the Easter holiday this beautiful and picturesque attraction will be hosting plenty of fun seasonal activities including an Easter themed children's quiz, where a prize will be given to every child taking part.
In addition, visitors will be able to have a go on the tombola for a chance to win Easter eggs galore. Aside from the seasonal fun there will be hands-on animal encounter shows, 'Meet the Keeper' sessions and a children's stamp trail to explore. All shows and activities are included in the entrance fee. For more information see www.beckyfalls.com
Hopping Mad Fun at World of Country Life
Look out for the rather peculiar-looking and extraordinarily large rabbits and chickens at World of Country Life in Exmouth this Easter. It is expected that they will be getting up to all sorts of mischief over the Easter Weekend.
There's an Eggcellent Easter Trail for the kids to follow and of course all the usual fun daily activities will be available.
Plus, at this time of year there will be loads of new baby animals to meet. Check out www.worldofcountrylife.co.uk
Spring has Sprung at Pennywell
Spring has sprung at Pennywell Farm, near Buckfastleigh with plenty of animal babies to meet. There are goat kids to bottle feed and piglets to cuddle as well as some adorable ducklings and baby pets. Enjoy a full day of hands on animal activities - milk the goats, pamper the ponies, race the ferrets, explore the Pennywell ponds, the choice is endless.
There are plenty of special Easter activities planned over the Bank Holiday Weekend with Easter egg hunts, Easter games and an Easter film in the Pennywell Theatre. Additional family entertainment comes twice daily with 'Big Shows' brought by, Mr Phil, Matt Pang, Elfic and Poco Drom. For further information visit: www.pennywellfarm.co.uk
Easter Holidays at The Bear Trail
This Easter, try out the awesome new mud slide and brand new obstacle 'floor is lava' at The Bear Trail, Devon's award winning family assault course. Scramble over the bear nets, whizz down the zip wire and tumble through the tunnels.
Tackle the assault course together then relax in the Bear Cave Cafe. Plus, there's an awesome Easter Treasure Hunt to enjoy too.
The Bear Trail will be open every day during the Easter Holidays. For details visit www.thebeartrail.co.uk
Splashdown Quaywest Opens in Time for Easter
The flumin' season starts early this year and Splashdown Quaywest will be open for the Easter Bank Holiday weekend! Don't forget the super season-opener fireworks display will take place on 17 April. The fireworks will start at about 9.15pm but the music and fun will start from 6.30pm. The full opening schedule for the season is online at www.splashdownwaterparks.co.uk.
Animal Antics at Combe Martin Wildlife and Dinosaur Park
Combe Martin Wildlife and Dinosaur Park is well known for its impressive life sized animatronic dinosaurs but this north Devon attraction also has lions, wolves, sea lions, wallabies and lots more.
Meet some of the resident animals up close at the daily Animal Antics Encounter and then explore and climb in the gigantic indoor soft play Dinosaurus Playzone.
Unique animal experiences are also available for you to purchase or to buy as a gift. For details visit www.wildlifedinosaurpark.co.uk or call 01271 882486.
Did you know?
Easter chocolate sales make up 10% of Britain's annual spending on chocolate.
The UK chocolate Easter Egg market is worth in excess of £220 million.
If you laid all the Cadbury Creme Eggs made in a year from end to end, it would stretch from Bourneville, Birmingham to Sydney, Australia.
Easter is the second most popular time of the year for eating chocolate.
J.S. Fry of Bristol produced the first chocolate eggs in 1873.
Why is Easter on a different date each year?
Easter always falls on the first Sunday after the full moon that happens on or after the Spring Equinox on 21 March. That means Easter can be celebrated at any time between 22 March and 25 April.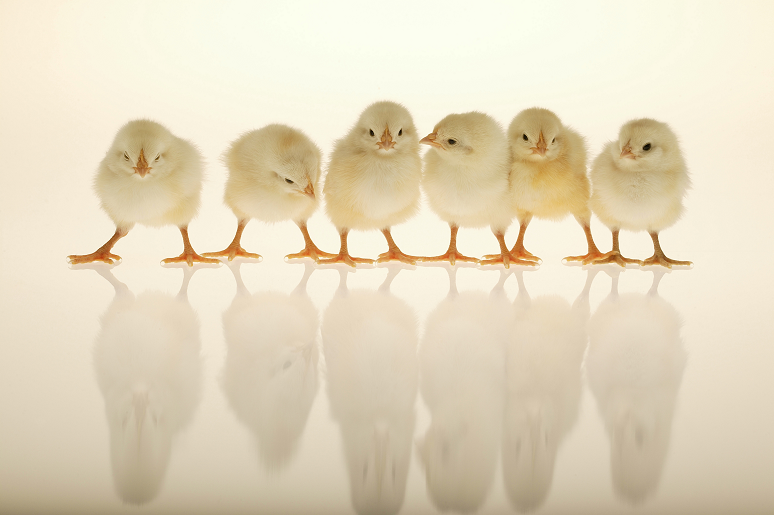 For the Ultimate Devon Checklist click here
For Walks for Little Legs click here
For Easter egg hunts with a difference click here