Top 100 online resources for kids during covid19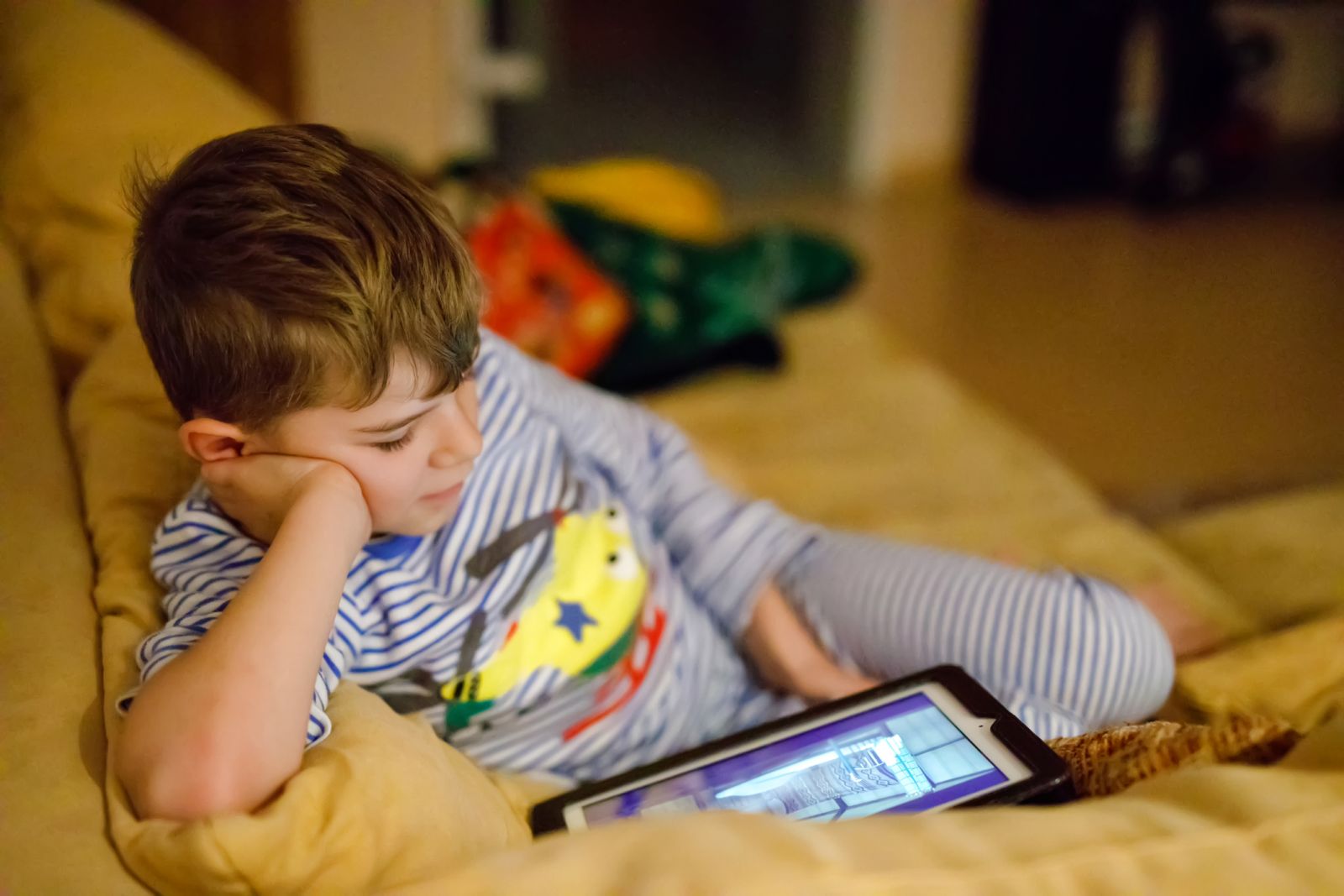 We know that there are are loads of online resources floating around at the moment so we have taken some time to . Most are free but some do require registration or are subject to a free trial period before charging.
Please note that we try to keep this page as updated as possible but offers/free trial periods may change
Don't forget to visit our social media for more ideas, updated daily -
Facebook, Twitter, Instagram and Pinterest
If you have any resources that your family have found particularly useful - email us on lisa@writeplacemedia.co.uk and we will add them to a future article
Read the whole list or skip to each section using the links here:
Cross Curricular/variety of subjects
Science, Technology, Engineering and Maths (STEM)
Cross Curricular/variety of subjects
15. Audible have made a huge number of audio stories free for the time being to stream on desktop, laptop, phone or tablet
16. Teach Your Monster to Read. Created by The Usborne Foundation - this phonics learning tool is great for early readers and complements all synthetic phonics programmes used in schools. Registration is required and the computer version is free. There is a charge for the tablet app which varies depending on which operating system that you are using, however special/free offers are frequently announced on the Facebook page
17. The Literacy Trust Family Zone is a comprehensive web portal for parents to access free reading and writing resources, audiobooks, videos and reading challenge. Every resource is available for free although to access some you may need to create a free account.
18. Grammarsaurus have free home learning activities specifically focussed to help meet SATs standards around spelling, punctuation and grammar
19. Booktrust have a new 'Hometime Hub' with free online books, videos, drawing lessons, games and quizzes featuring lots of your kids' favourite books. Don't forget to also check out their Bookfinder tool for recommendations.
20.Harry Potter at Home hub has been launched to celebrate the world's most loved wizard with fun articles, activities and puzzles for Harry Potter fans old and new
21. The Reading Egg app available on computer, android and ioS is a comprehensive phonics programme with games and activities. 30 day trial currently available with an option to buy a discounted subscription after this period.
22. This article from the We Are Teachers website lists all of the children's authors doing online read-alouds and activities
23. Litfilmfest is an opportunity to encourage KS1 and KS2 students to write, video and share their own vlog-style book reviews with plenty of support with plans and advice from Michael Rosen
24. The Roald Dahl website has shared some lesson plans based on his famous books specifically for home learning!
25. The YouTube channel of Children's Laureate Cressida Cowell has creativity tips, book recommendations, story writing ideas and chapter-by-chapter readings of 'How To Train Your Dragon'
26. INTO FILM - the film education site have lots of resources available for young movie fans. Scroll down this page for at-home activities about film making and here for film guides that can be used at home
27. Oxford Owl have made a huge selection of tablet friendly eBooks available for kids of all ages including ones from the Biff, Chip and Kipper series
28. The Alphablocks website has fantastic phonics activities for youngsters learning to read as well as links to all of the episodes on iPlayer
Science, Technology, Engineering and Maths (STEM)
29. The maths section of the Oxford Owl website has great resources for age-appropriate maths skills including times tables, time telling and more. They are gradually adding more resources so don't forget to check back.
30. Carol Vorderman's 'The Maths Factor' numeracy programme which is linked to the National Curriculum is currently free.
31. The Numberblocks website has early numeracy activities as well as links to the episodes on iPlayer
32. The 'Engineering: take a closer look' website was created by the government to improve accessibility to early engineering knowledge. The activity zone is packed full of challenges and projects to get kids thinking and building like engineer with activities set by the RAF, Science Museum, FIFA and more.
33. Network Rail have designed a suite of activities centred around trains and engineering including downloadable books and problem solving
34. NASA STEM @ Home For Students contains lots of educational practical resources for learning more about space exploration
35. Glasgow Science Centre is bringing a bit of science into your everyday at 10am via their YouTube channel, Instagram and Twitter. Teaching resources on various subjects are also available here
36. Free Minecraft 'Hour of Code' tutorials
37. Resources for learning computer science at home from code.org
38. The Raspberry Pi website has created some great projects to help kids start writing code and get going with digital making.
39. Codecampworld is a great comprehensive resource for kids who want to know more about how to code
40. The DadLab website and YouTube channel is full of fantastic science experiments and crafts that are easy to put replicate at home.
41. The Met Office have developed resources for discovering maths, science and more through weather and climate
42. The government website 'Change 4 Life' is full of physical activities with their '10 minute shake-up programmes' featuring famous characters from Toy Story, Frozen, Cars and more including options for accessible activities.
43. The Body Coach Joe Wicks has launched 'PE With Joe' on his YouTube channel with new workouts being uploaded every weekday at 9am and a special 'Fancy Dress' edition every Friday
44. Cosmic Kids Yoga on YouTube have hundreds of themed yoga videos fantastic for budding young Yogis as well as mindfulness activities
45. BBC Teach Supermovers host fun curriculum linked resources to get kids moving while they learn
46. Andy's Wild Workouts feature CBeebies' Andy as he travels around the world to encourage kids to learn their own animal moves!
47. BBC Ten Pieces opens up the world of classical music to 7-14 year olds through exciting films, lesson plans, instrumental arrangements and live events
48. Bring the Noise from the BBC have compiled some great at-home musical ideas
49. Myleene Klass is hosting demonstrations around music theory on her YouTube channel
50. American music educators Prodigies Music Lessons are offering a 21 free trial of their music lessons focused on rhythm, singing and hand-signing using bells, xylophones, pianos, recorders or ukuleles, then charges are available on a discounted monthly basis.
51. National Geographic Kids contains lots of engaging geography resources for primary aged children and is curriculum aligned
52. The Royal Geographical Society have designed a unit of resources relating to the physical and human environments of the United Kingdom.
53. The Mapzone tool supported by Ordnance Survey is a fantastic interactive way to introduce kids to map skills
54. Kids World Travel Guide is a simple, informative website giving kid-friendly facts from around the world
55. World Geography Games has quick and easy games for helping young students with countries, flags, capital cities and oceans
56. The Royal Shakespeare Company has put together a innovative range of resources and opportunities to help bring their productions to life for youngsters including a Shakespeare learning zone, BBC Live Lessons, activities related to their adaptation of Roald Dahl's Matilda and moore
57. The CBeebies Presents channel is full of full length stage shoes including their famous ballets, pantos, and more.
58. The Primary Drama section of the BBC School Radio website offers interactive learning opportunities encouraging language, movement and role-play activities
59. It is still possible to stream a full production of the West End production of 'Wind In The Willows' online, wiht the option to make a donation if you feel able to
60. Cornish theatre company Kneehigh Theatre are setting a range of creative challenges on their YouTube channel over the coming weeks
61. National Geographic Kids have a history section full of interactive primary resources
62. The Google Arts and Culture tool provides virtual tour access to museums across the world
63. The BBC Teach website has history resources for ages 5-7 and 7-11
64. Duolingo is a fantastic free resource for learning a new language, although paid upgrades are available.
65. CBeebies 'The Lingo Show' website enables children to learn words in different language, play games, watch clips and sing songs.
66. The BBC Languages website is no longer updated but still has lots of helpful information about language learning.
67. Rooster Money - free pocket money management app with in-app/upgrade options available.
68. The BBC GoodFood website has a very useful section on kids activities using food as well as family recipes
69. Jamie Oliver has devised a series of articles aimed at getting kids involved in cooking
70. Beach safety advice from the RNLI
71. Natwest MoneySense teaches children about financial issues with fun activities, games and videos
72. The Change4Life website has lots of useful, accessible information about nutrition.
73. Place2Be have released information about family wellbeing that is particularly useful during the Covid-19 crisis
74. The Internet Matters website contains a one-stop shop resource centre with parent guides and recommended resources regarding issues around online safety
75. The Childrens British Board of Film Classification (CBBfC) website has lots of advice on the suitability of films rated 12/12A and under as well as general film education information.
76. Mindfulness exercises for kids via the BBC website
77. Think! Road Safety resources
Remember to keep to government guidelines on social distancing at all times. Note that many of these activities can be done in your own garden.
78. Gardener's World have compiled a list of gardening projects to get kids involved
79. The National Trust's '50 things to do before you're 11 3/4' list of outdoor activities can be found here, however please note that some activities will not be possible due to current restrictions
80. Wildlife Watch UK is the junior branch of The Wildlife Trusts and their YouTube channel contains videos about the UKs amazing wildlife and fun activities for kids of all ages.
81. The Wildlife Trusts website contains lots of at-home resources including animal identification sheets, ideas for practical conservation and nature watching projects and more
82. The RSPB website has lots of bird conservation activities that can be easily done at home as well as 'Wild Challenges'
83. Wild Days from Earthwatch Europe is updated every day with structured activities and video content to guide you through an hour of outdoor learning.
84. It may not be possible to visit any Forestry England premises at the moment but it is still possible to enjoy some of their downloadable resources at home including The Gruffalo , Zog and The Highway Rat
85. The Scouts have put together a great selection of indoor activities as part of 'The Great Indoors' with details about what age they are most appropriate for and how long they will take
86.The Orchard Toys website have lots of downloadable resources including colouring sheets and craft ideas.
87. Inspired by the prolific Dr Seuss, Seussville is full of videos, games and other activities based on his books
88. The CBeebies website has a vast array of games, activities and ideas inspired by the channel's TV shows for younger children
89. The CBBC website is aimed at 6-12 year olds and has games, quizzes, clips and links to shows that can be viewed on iPlayer
90. The LEGO Kids Experience has lots of LEGO related activities including online games
91. 60+ Crafting and Colouring-in activities from independent UK creators on the Indie Roller website
92. Zoos and aquariums that offer livestreams of their animals
94. The Ultimate Slime Making Guide from Hobbycraft
95. The 50 best kids' movies according to Empire magazine
97. Fun Kids is a digital and online radio station for kids
98. Dance routines to practice on the CBBC Dancelong mini-site
99. Tips on how to make simple stop motion animations from the Fun Science website
100. How to make a time capsule for kids