YOUR school could WIN one of three Book Of Beasties card games!
Closing Date: 30th June 2019
*For schools only - please enter with your school name/address
Primary Times are teaming up with Book Of Beasties to give three schools the chance of winning a copy of their brand new mental wellness card game along with a lesson plan guide!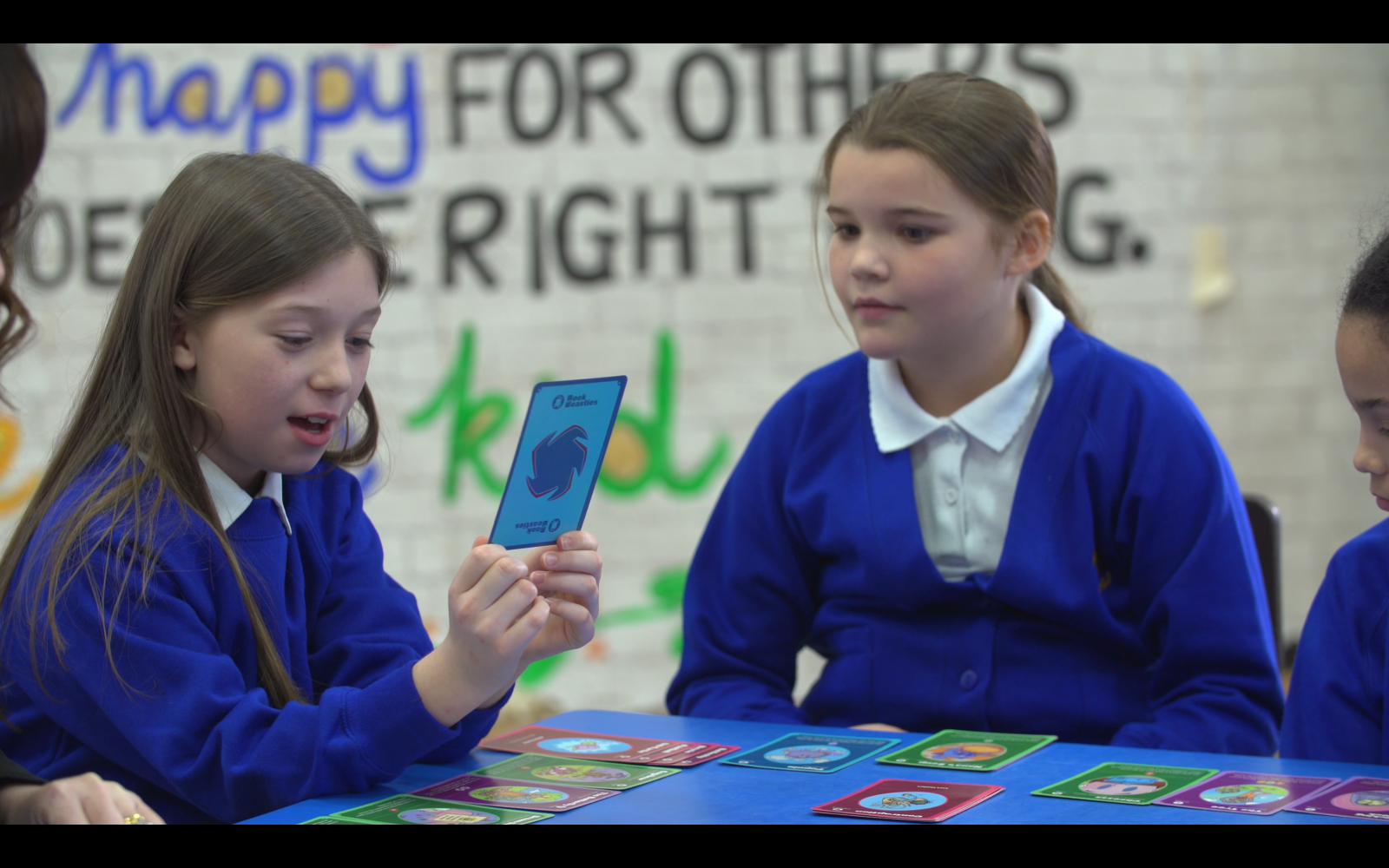 Book of Beasties is a fun and easy to learn card game where players team up with Oscar, Abigail & Mimic. Together they must use weird and wonderful contraptions to help bizarre creatures that have escaped through a mysterious portal from another dimension.​
BUT WAIT! Not all is as it seems, the game also acts as a platform from which to talk with children and young people about mental health and wellness. The central focus of the game is to raise emotional literacy, de-stigmatise the open and positive conversation, and practice skills and exercises that could potentially be supportive.
The beasties represent certain manifestations of depression and anxiety, each with a number of items that can help.
Aside from the actual card game, the programme - using a lesson plan guide - encourages the conversation surrounding mental health by discussing how each character feels, what may have caused this and how we can help them feel better.
Through trialling the game in schools we have found that this offers an ideal platform for children to talk about their own emotions, raise their own concerns and practice the simple and accessible wellness exercises that the item cards represent.
It's not just for kids though, Book of Beasties has been played and enjoyed by children aged from 6 to 10, as well as adults 20 and up. If you just want a fun and original game to play, you can – if you want something more then it's there, take from it what you will!
Book of Beasties WON at the Design in Mental Health networks for Concept Product Innovation of the Year 2019. Read the press release HERE
FOLLOW them on social media @bookofbeasties!
CALLING ALL SCHOOLS!
What are the names of the characters that players must team up with?
Hint - they're in the text!
Next to your answer please state your school you are entering for!
Good luck!