Win a 'Thank You Teacher' hamper of Lily O'Brien's Chocolates!
Closing Date: 23rd June 2019
Lily O'Brien's, the luxury Irish chocolatiers, has teamed up with Primary Times to celebrate their Share Wisely campaign and say 'Thank You Teacher', offering one lucky reader the chance to win the ultimate chocolate hamper as an end of term gift.
A small token of appreciation will never go a miss, so if you're looking for a heartfelt way of saying "Thank You" for running around after your kids (and educating them, too), a box of Lily O'Brien's luxury Irish chocolates is the perfect way to show your appreciation.
This beautiful hamper includes an assortment of Lily O'Brien's chocolate bars and popular share bags range, including their brand new Crispy Butterscotch flavour. On top of this, Lily O'Brien's has included a box of their Desserts Collection inspired by the world's best loved dessert recipes and for the ultimate showstopper, Lily O'Brien's has also included a box of their Exquisite Edition, a collection of milk, dark and white chocolates with recipes including Raspberry & Sicilian lemon and Grand Cru Ganache. This collection is a journey of taste like no other.
About the prize: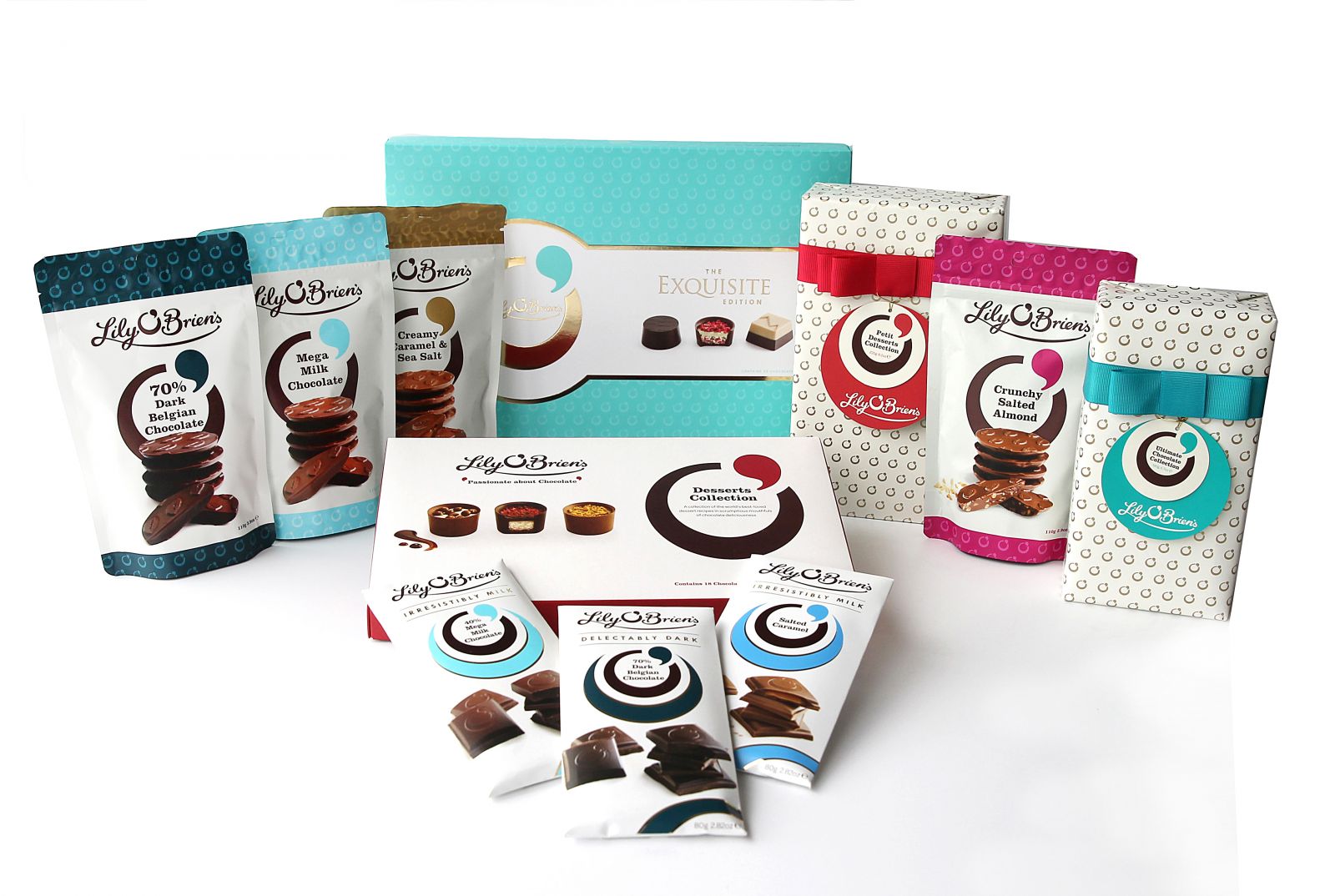 Lily O'Brien's 'Thank You Teacher' hamper includes:
x5 Lily O'Brien's Share Bags
x3 Lily O'Brien's Chocolate Bars
x1 Lily O'Brien's Exquisite Edition 300g
x1 Lily O'Brien's Desserts Collection 230g
x1 Lily O'Brien's Ultimate Collection 190g
x1 Lily O'Brien's Petit Desserts Collection 235g
About Lily O'Brien's:
Lily O'Brien's Chocolates started life as the brainchild of Mary Ann O'Brien who took her passion for chocolate on a journey of discovery, honing her chocolate-making skills among world class chefs and chocolatiers in both South Africa and Europe before starting her own mini enterprise from her Co. Kildare kitchen in 1992. With little more than two saucepans, a wooden spoon and her then toddler, Lily acting as production manager Mary Ann began to create high quality chocolate recipes for friends and family.
Named after her daughter Lily, Lily O'Brien's chocolates soon established itself as one of Ireland's best-loved chocolatiers. With Mary Ann still at the heart of the business, the passion that first inspired her chocolate honeycomb hedgehogs is still present in every aspect of the business and family values remain at the very core of Lily O'Brien's. Based in the heart of Co. Kildare, Mary Ann and her team continue to develop mouth-watering chocolate creations using the finest quality ingredients.
To find out more about Lily O'Brien's, check out their website www.lilyobriens.co.uk or follow them on Twitter, Instagram or Facebook.
Terms & Conditions:
Only 1 winner
UK mainland delivery only
Prize cannot be exchanged for alternative Lily O'Brien's products or cash
The winner will be contacted directly by Lily O'Brien's who will arrange prize delivery
For YOUR chance to WIN just answer this question!
How many items are there in the picture?
A) 3
B) 11
C) 22