WIN a copy of Survival for Beginners!
Closing Date: 28th June 2019
Newsletter Subscribers Exclusive*
A Step-by-Step Guide to Camping and Outdoor Skills!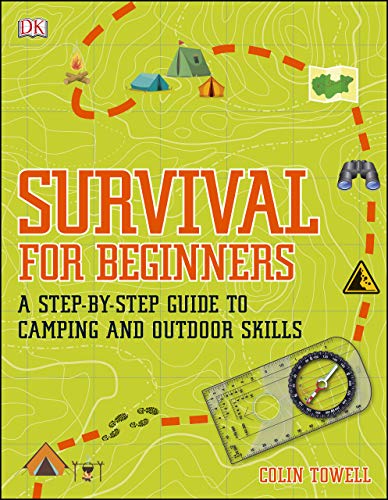 Young adventurers can master essential outdoor and camping skills with this new book by combat survival instructor, Colin Towell, from camping fundamentals to how to react in more extreme circumstances!
This clear and simple guide explains the basics of navigation, trekking, making shelters, first aid and much more. Step by step artworks teach important survivals skills as well as advanced life-saving techniques such as surviving an avalanche and escaping a crocodile!
Find out what to take on an expedition, how to plan a route, and what to include in a survival kit. From how to tie a reef knot and building a raft, to catching a fish and escaping quicksand, Survival for Beginnners is the essential survival guide for intrepid young explorers craving adventure...
Published by DK Children I RRP £12.99 I 9+ years
For YOUR chance to WIN can you answer this question?
How many animals are mentioned above?
A) 4
B) 2
C) 1