Win a 3 month subscription to A Pocketful of Books
Closing Date: 30th April 2019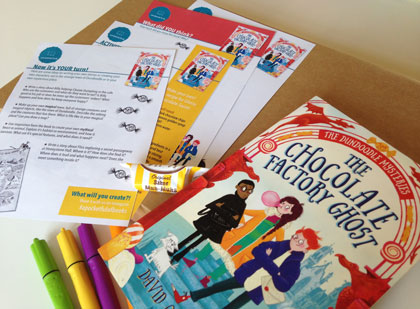 Newsletter Subscribers Exclusive*
A children's book club with a monthly book box, and reviews by kids, for kids!
This year, A Pocketful of Books is introducing a new subscription book box, for children aged 6 to 12 years, designed to inspire literacy, creativity and imagination. Each month subscribers will receive a mailbox-friendly package containing a carefully selected book with tailored, educational activity sheets full of book club style questions, writing challenges, STEM activities, crafts and more. They will be a great way to encourage tech-free time, open discussion, and a thirst for learning.
A Pocketful of Books subscribers can choose from a three, six or twelve month subscription package, and will also benefit from exclusive competitions, bonus gifts and additional online downloads. Members will also be encouraged to share their thoughts and reviews on the website, because reflecting upon and writing about what you have learnt or read is a key part of the learning process and an important skill to develop.
Join the Pocketful of Books Club today!
We are giving one lucky entrant the chance to win a 3 month subscription to A Pocketful of Books!
For your chance to win, simply answer the following question:
Who wrote the story of Matilda?
a) Roald Dahl
b) J. K. Rowling
c) David Williams
*Winners will only be selected from our keep up to date subscribers