Win a copy of Explorer Plants!
Closing Date: 30th April 2019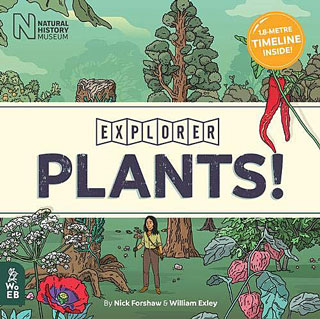 Newsletter Subscribers Exclusive*
Stop and smell the roses with Agent Osprey as she works to uncover the mysterious world of plants. Explorer Plants! includes a 1.8-metre-long timeline, featuring over 100 plants from their first known forms through to their living descendants and a fascinating journal that looks into how they have survived and thrived.
Explorer Plants! is the latest entry in the Explorer series from What on Earth Books. Bugs! and Dinosaurs! are winners of a Parents' Choice Silver Award 2018.
Explorer Plants! Is published by What on Earth Books | RRP £9.99
We are giving away 5 copies of Explorer Plants!
For your chance to win, simply answer the following question:
What plant is used to make chocolate?
*Winners will only be selected from our keep up to date subscribers