Win a copy of In the City
Closing Date: 30th April 2019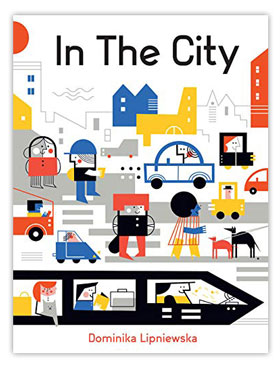 Newsletter Subscribers Exclusive*
Get ready to explore the city! Dominika Lipniewska takes us on a magical journey through a day in the life of a city. With bold and distinctive graphics and lots of detail for children to explore, In the City covers every aspect of the features one is likely to find in cities throughout the world from buildings of every shape and size, the many different modes of transport, bustling market places, parks and zoos and all the different people one is likely to find in the city.
In the City is published by Button Books | RRP £12.99
We are giving away 5 copies of In the City.
For your chance to win, simply answer the following question:
What is the capital city of Australia?
a) Melbourne
b) Canberra
c) Sydney
*Winners will only be selected from our keep up to date subscribers