Win a copy of Thumbs Up For Ted's Thumbsie
Closing Date: 31st March 2019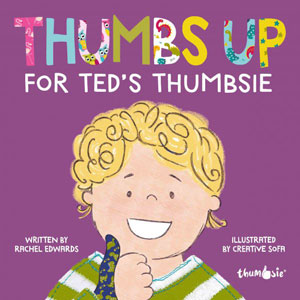 Newsletter Subscribers Exclusive*
Ted is about to start Big School and is desperate to give up sucking his thumb. Will he give up sucking in time and what will happen in when he goes to School?
A story is a pleasurable way to communicate a message, so writing a positive book to accompany the Thumbsie® products seemed like a natural extension of this gentle thumb sucking solution. We hope that children will hear Ted's story and feel encouraged to give up. The book is suitable for both thumb and fingers suckers from around 2 years to 6 years old.
Thumbs Up For Ted's Thumbsie is published Thumbsie | RRP £6.99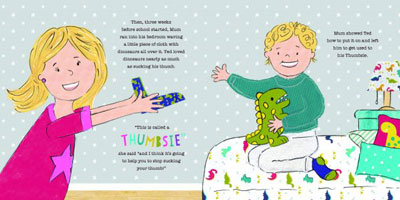 We are giving away 10 copies of Thumbs Up For Ted's Thumbsie. For your chance to win, simply answer the following question:
The human hand is made up of four fingers and one what?
*Winners will only be selected from our keep up to date subscribers