Win a copy of The Princess Who Hid in a Tree
Closing Date: 7th April 2019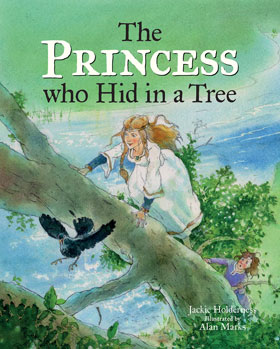 Newsletter Subscribers Exclusive*
The Princess Who Hid in a Tree is a story of adventure, courage in the face of danger, friendship and kindness, with a few surprises on the way. Here we have a brave and kind Anglo-Saxon princess who happened to be good at climbing trees.
Princess Frideswide wanted to do good and help people, rather than marry. She and her father began to build a priory on the banks of the River Thames where they could help the poor, sick and lonely. But news of her beauty and kindness reached neighbouring kingdoms, and one day Algar, King of Mercia, sent a message saying he wanted to marry her. He threatened to attack Oxford and kidnap Frideswide if he didn't get his way.
The princess managed to escape, with the help of her friends. After several months in hiding, she returned to the woods near Oxford where she thought she would be safe. There she built a chapel. But Algar hadn't given up his search. In the end she bravely faced King Algar and showed him the error of his ways.
The church Frideswide founded in Oxford was on the site of what is now Christ Church, and her medieval shrine can still be seen inside the Cathedral.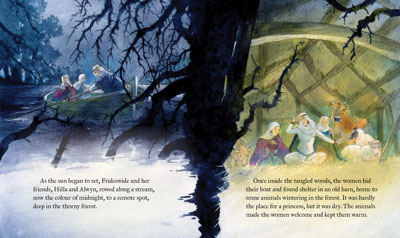 The Princess Who Hid in a Tree is published by The Bodleian Library | RRP £12.99
We are giving away 5 copies of The Princess Who Hid in a Tree.
For your chance to win, simply answer the following question:
What did Princess Frideswide want to do?
*Winners will only be selected from our keep up to date subscribers