Win a copy of The Ear
Closing Date: 26th March 2019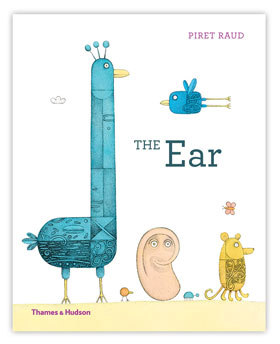 Newsletter Subscribers Exclusive*
When the artist Vincent van Gogh cuts off his ear, the ear is suddenly left alone and headless. What will become of her? Where should she go? What should she do? Acutely aware of how small and insignificant she is in the big, wide world, the ear experiences something of an identity crisis. She simply doesn't know who she is anymore. But thanks to a downcast frog with a heavy heart who simply needs listening to, she realizes what she can offer to the world: a sympathetic ear. Through helping her friends, she discovers a fresh perspective on life.
The Ear is published by Thames and Hudson | RRP £11.99
We are giving away 5 copies of The Ear.
For your chance to win, simply answer the following question:
Who painted the famous sunflowers?
*Winners will only be selected from our keep up to date subscribers