Win a copy of Waymaking for mum
Closing Date: 22nd March 2019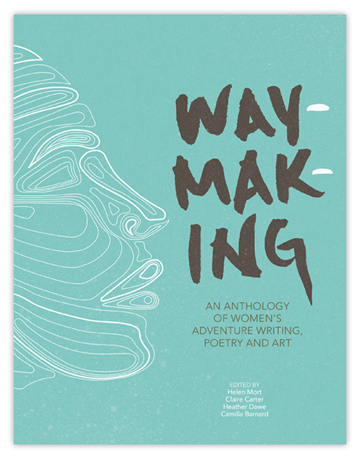 Newsletter Subscribers Exclusive*
Waymaking is an anthology of prose, poetry and artwork by women who are inspired by wild places, adventure and landscape.
Published in 1961, Gwen Moffat's Space Below My Feet tells the story of a woman who shirked the conventions of society and chose to live a life in the mountains. Some years later in 1977, Nan Shepherd published The Living Mountain, her prose bringing each contour of the Cairngorm mountains to life. These pioneering women set a precedent for a way of writing about wilderness that isn't about conquering landscapes, reaching higher, harder or faster, but instead about living and breathing alongside them, becoming part of a larger adventure.
The artists in this inspired collection continue Gwen and Nan's legacies, redressing the balance of gender in outdoor adventure literature.
Waymaking is published by Vertebrate Publishing | RRP £17.99
We are giving away 3 copies of Waymaking.
For your chance to win, simply answer the following question:
Who published The Living Mountain in 1977?
*Winners will only be selected from our keep up to date subscribers