Win a family ticket to see Dear Zoo Live
Closing Date: 28th February 2019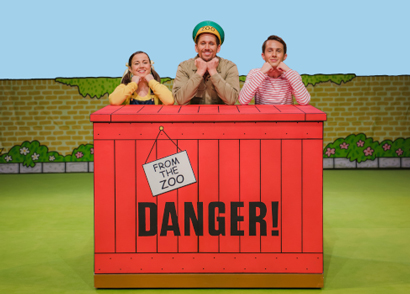 Newsletter Subscribers Exclusive*
Spend some quality time with the kids and go see #DearZooLive!
Rod Campbell's best-selling lift the flap book has delighted generations of young readers since it was first published in 1982, selling more than 8 million copies worldwide.
See our characters write to the Zoo. Who will be delivered? A cheeky monkey, a jumpy frog and of course a perfect puppy.
Help your children learn as the book leaps onto the stage and share a magical experience as the story unfolds with child-engaging puppets, music and lots of audience interaction.
To find your nearest theatre, please visit: www.dearzooandfriends.com/dear-zoo-live
We are giving you the chance to win 1 of 2 family tickets to this timeless children's classic book, back on stage in 2019 (at any location). For your chance, simply answer the following question:
What animal did the Zoo finally send?
a) Giraffe
b) Puppy
c) Fish
*Winners will only be selected from our keep up to date subscribers