Win a copy of The Boy Who Flew
Closing Date: 31st March 2019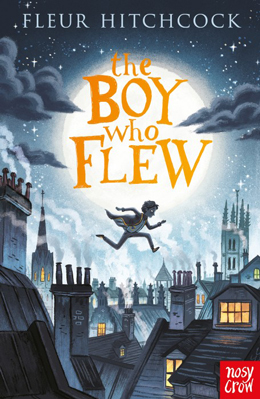 Newsletter Subscribers Exclusive*
Athan Wilde dreams of flight. When his friend, Mr Chen, is murdered, Athan must rescue the flying machine they were building together and stop it falling into the wrong hands. But keeping the machine safe puts his family in terrible danger. What will Athan choose – flight or family?
From the acclaimed author of Murder In Midwinter, Fleur Hitchcock's The Boy Who Flew is a thrilling, murderous tale set among the steep rooftops and slippery characters of Athan's intricately imagined world. Perfect for fans of Philip Pullman, Peter Bunzl and Philip Reeve.
The Boy Who Flew is published by Nosy Crow | RRP £6.99
We are giving away 6 copies of The Boy Who Flew.
For your chance to win, simply answer the following question:
What does Athan Wilde dream of?
*Winners will only be selected from our keep up to date subscribers