Win a copy of Wishing for a Dragon
Closing Date: 28th February 2019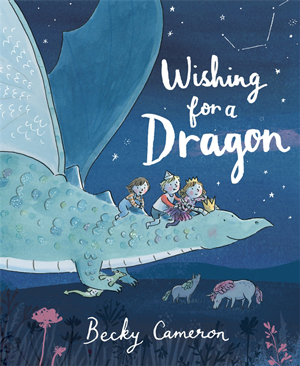 Newsletter Subscribers Exclusive*
One last adventure before bedtime! A glorious picture book with the feel of a classic, for the explorer in every child.
The sun has almost set, but Olive, Barney and Ella are wide awake and ready for adventure! Ella wants to go to the jungle, Barney hankers to be a pirate, but Ella has a secret wish . . . to see a dragon!
So off they clamber into a hot-air balloon and are whisked away to magical lands. They see pirate teddybears and unicorns and tigers, but will they ever see a dragon?
Wishing for a Dragon is published by Hodder Children's Books | RRP £6.99
We are giving away 8 copies of Wishing for a Dragon.
For your chance to win, simply answer the following question:
What day does St George's Day fall on this year?
a) Monday
b) Tuesday
c) Friday
*Winners will only be selected from our keep up to date subscribers