Win a copy of Dot.Common Sense
Closing Date: 28th February 2019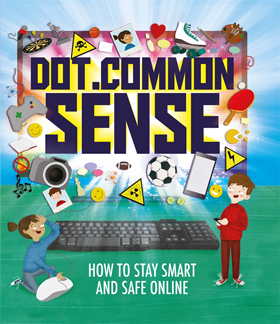 Newsletter Subscribers Exclusive*
A colourful fun guide for young children for keeping safe online
Join Olivia and Sam as they discover the wonders of the Internet but learn about how to be safe while they explore. They learn how to deal with cyber bullying and be a good digital citizen, how to keep personal information private and much more. At the end of every chapter the 'Awesome Internet' feature reminds us about all the great things you can do on the Internet, too.
Whether you want to use social media safely, use your smartphone or email without downloading something nasty or you're worried that you might be addicted to gaming or experiencing cyber bullying, this illustrated book is a great guide to what you might encounter online for children aged 7+.
Dot.Common Sense is published by Wayland | RRP £8.99
We are giving away 5 copies of Dot.Common Sense.
For your chance to win, simply answer the following question:
Who invented the first computer?
a) Leonardo da Vinci
b) Thomas Edison
c) Charles Babbage
*Winners will only be selected from our keep up to date subscribers