Win a copy of Fierce Grey Mouse
Closing Date: 31st March 2019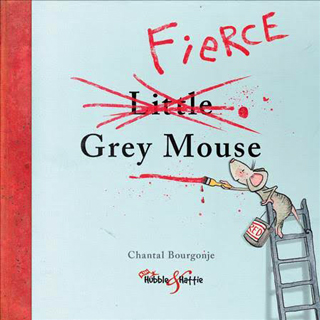 Newsletter Subscribers Exclusive*
Friends love you as you are, you don't need to make yourself different!
Who's afraid of the big fierce mouse ...?
In a world full of happy, fluffy animals, ONE Mouse wants to be FIERCE. He exercises, eats mountains of porridge and drinks lots of milk. He practises his roaring and pouncing skills. Soon, Little Grey Mouse is Fierce Grey Mouse. But what happens when his friends want to play with Little Grey Mouse and find only Fierce Grey Mouse?
Fierce Grey Mouse is published by Veloce Publishing Ltd | RRP £6.99
We are giving away 8 copies of Fierce Grey Mouse.
For your chance to win, simply answer the following question:
What is a group of mice called?
a) a gang
b) a herd
c) a mischief
*Winners will only be selected from our keep up to date subscribers