Win a copy of The Colour of Happy
Closing Date: 31st January 2019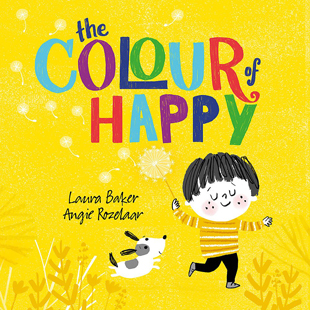 Newsletter Subscribers Exclusive*
A beautifully-illustrated, colourful exploration of feelings – the perfect antidote to grey January days
A little boy has found a special present for his mum while he's out walking. At first he can't wait to show her what he's got, but if he is going to return home successfully with his prize he has to learn how to handle his feelings when things go wrong. If he can put anger, envy and sadness aside he might just make a friend and recover what has been lost…
In this first book of feelings, Laura Baker takes children through a full rainbow of emotions – from happiness and excitement to anger and jealousy – offering carers a perfect platform to talk about important emotions with young children. With so many recent initiatives encouraging mindfulness practices in children, this book addresses the need to give children the language to explain their feelings through a gentle story and bright, accessible format.
Illustrated in beautiful bold style by Angie Rozelaar and with easy rhyming text throughout, this is a simple but highly expressive and heartfelt introduction to both feelings and colours.
The Colour of Happy is published by Hodder Children's Books | RRP £12.99
We are giving away 3 copies of The Colour of Happy.
For your chance to win, simply answer the following question:
Which two colors make green?
*Winners will only be selected from our keep up to date subscribers