Win a Cutetito toy
Closing Date: 31st January 2019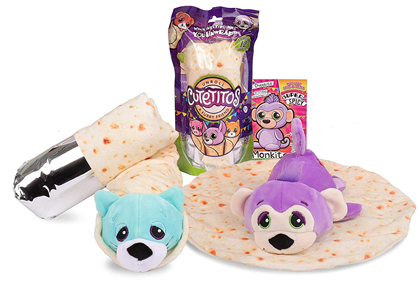 Newsletter Subscribers Exclusive*
Get ready for cuteness-overload!
There's nothing more snuggly than a warm, happy pet wrapped up like a burrito – and Cutetitos brings this social media pet-wrapping trend to life in toy form! Hidden in foil just like a take-away burrito, each Cutetito is a loveable, high quality 7.5-inch soft toy animal wrapped in a super-soft burrito blanket. It's a mystery which one you'll unwrap – each comes with a pet collector card to tells you everything you need to know about your new pet Cutetito, including birthday, species, name and favourite quotito!
There are 12 different pets to collect – simply unwrap and unroll the burrito to reveal the surprise puppito, catito, slothito, pigto, bunnito, bearito or monkito! Purrrrrfectito!
Each Cutetito also has a personality "Hot Spot" that's discovered when they're unwrapped. It relates to their rarity level – will you find a mild, medium, hot or super spicy Cutetito?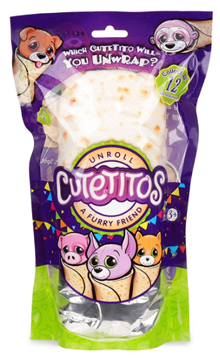 Cutetito RRP £9.99, available from all good toy stores. Suitable for ages 3+
We are giving away 5 Cutetitos.
For your chance to win, simply answer the following question:
What does the word 'burrito' mean?
a) little capybara
b) little donkey
c) little llama
*Winners will only be selected from our keep up to date subscribers