Win a Beaker Creatures™ Super Lab
Closing Date: 31st January 2019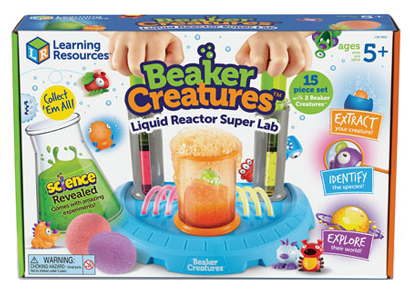 Newsletter Subscribers Exclusive*
For over 30 years, Learning Resources has been creating toys that spark understanding; building educational skills and empowering children to take on the world!
Beaker Creatures™ Super Lab
Children can create amazing bubbling reactions with the Liquid Reactor Super Lab - simply drop a Beaker Creature Reactor Pod into the chamber, pump in water with the hydroplungers and watch the fizzing, bubbling reaction to reveal the creature inside!
Suitable for children ages 5-9, Beaker Creatures™ are available from www.learningresources.co.uk | £25.00
We are giving away 2 Beaker Creatures™ Super Labs.
For your cahnce to win, simply answer the following question:
What was Isaac Newton's first discovery?
a) penicillin
b) DNA
c) gravity
*Winners will only be selected from our keep up to date subscribers