WIN a unique keepsake of your primary school years with a School Uniform Keepsake Bear!
Closing Date: 31st December 2018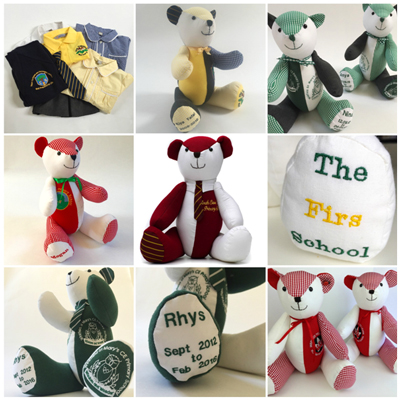 Newsletter Subscribers Exclusive*
The Lovely Keepsake Company is the UK's only comprehensive online keepsake store with more than 5000+ keepsake gift ideas to help you cherish memories from any special event or milestone. Their specialist team will create your own unique bear from your actual school uniform garments, using fabrics and logos most memorable to you. Don't forget your ties, scarves, PE shirts and even blazers! They all combine to create a lovely patchwork friend!
You can even have your name and the years you were at school embroidered on your bear's foot. You may even want to choose our Signature Memory Bear, where a number of panels are created in calico to allow your friends and teachers to sign your special bear. Every bear we create is completely unique, even if from the same school! Perfect for Year 6 school leavers and a lovely gift for any child moving schools mid-term, leaving friends behind. Keeps those precious memories fresh forever.
School Leaver Memory Bears are available to purchase for £69.99 from www.thelovelykeepsakecompany.co.uk
For a 10% discount on every purchase of our School Leaver Memory Bear or School Leaver Signature Memory Bear simply visit the website and apply the Voucher Code 'Primary Times'.
We are giving one lucky winner the chance to have their school uniform turned into a gorgeous Keepsake Bear to treasure and cherish forever. For your chance to win simply answer the following question:
Which 19th century fairy tale features a baby bear?
*Winners will only be selected from our keep up to date subscribers