Win a Pindaloo! 
Closing Date: 31st December 2018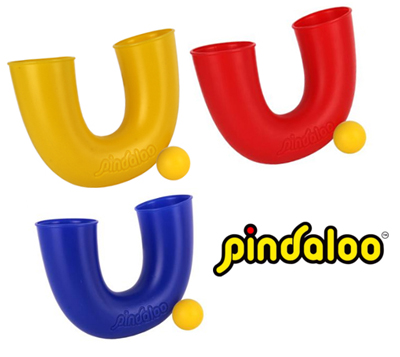 Newsletter Subscribers Exclusive*
Pindaloo is a fun skill toy that can provide endless hours of entertainment for anyone. While we think it's best suited for children above the age of 9 – and beyond – we think the Pindaloo is super versatile and doesn't age discriminate. We certainly don't think that children under nine couldn't use the Pindaloo correctly – in fact, we've seen some talented younger children managing to loop the ball through the Pindaloo in no time.
Challenge your hand-eye coordination with the latest toy craze. Begin by mastering the basic movement of looping the ball around the Pindaloo, and progress to harder tricks or develop your own! Improve your concentration, strengthen your focus and enjoy hours of fun with a Pindaloo.
Pindaloo is available to purchase from mypindaloo.co.uk | RRP £9.99
We are giving away 5 Pindaloos!
For your chance to win, simply answer the flowing question:
Pindaloos are available in how many colours?
*Winners will only be selected from our keep up to date subscribers