Win a copy of I Am Here, Where Are You?
Closing Date: 31st December 2018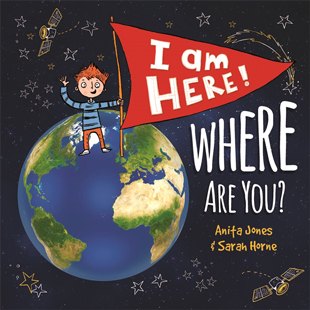 Newsletter Subscribers Exclusive*
A fabulously illustrated look at our place in the world - from the room we are in right out to the universe
In I Am Here, Where Are You? Ollie tells the reader where he is. Using this simple premise, Ollie starts off in the room in his house, then zooms out from this location to his road, his town, county, country, continent, planet, solar system, galaxy and finally universe.
Photographs and gorgeous artwork by the super-funky Sarah Horne combine to give children a sense of their place in the world. The book provides a springboard for discussion of the reader's location and explores concepts of cultural diversity, extended family, time zones and conservation of the planet we all share.
I Am Here, Where Are You? is published by Franklin Watts | RRP £8.99
We are giving away 8 copies of I Am Here, Where Are You?
For your chance to win, simply answer the following question:
Which planet is farthest from Earth?
a) Jupiter
b) Neptune
c) Pluto
*Winners will only be selected from our keep up to date subscribers