Win a copy of The Lucky, Lucky Leaf
Closing Date: 31st December 2018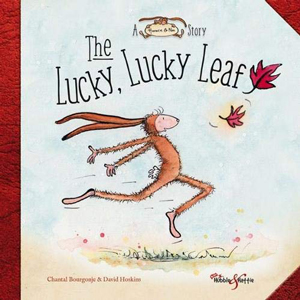 Newsletter Subscribers Exclusive*
It's a windy autumn day and the forest friends are out catching falling leaves for luck. Nim wants to break his all-time record of five lucky leaves before teatime. But the more leaves he catches the more accidents he seems to have catching them. And then Kay accidentally hurts Nim's feelings. Forget breaking records, will Nim survive until teatime?
The Lucky, Lucky Leaf is published by Hubble & Hattie | RRP £6.99
We are giving away 8 copies of The Lucky, Lucky Leaf.
For your chance to win, simply answer the following question:
What type of leaves do koalas eat?
a) birch
b) maple
c) eucalyptus
*Winners will only be selected from our keep up to date subscribers