Win four Make Your Own Sloth Kit stocking fillers!
Closing Date: 31st December 2018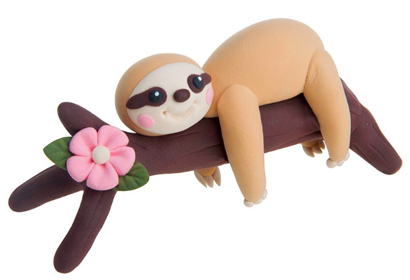 Newsletter Subscribers Exclusive*
Nothing says Christmas quite like the traditional Christmas Stocking. The excitement of a being a child on Christmas morning, filled with anticipation and delight, waiting to discover what Father Christmas has left for you in your stocking, never quite leaves you. For some, a stocking crammed full of little thoughtful gifts often holds the best surprises of all, especially those that make you smile.
Leading high street gift retailer, Robert Dyas has created their list of 'must have' stocking fillers for 2018 and it's enough to give you a real sense of the festive season.
Adorable animals are all the rage this Christmas! A great stocking stuffer for lovers of cute creatures is the Make Your Own Sloth Kit (£4.99). A creative gift to keep both adults and children entertained on boxing day.
We are giving one lucky entrant the chance to win four Make Your Own Sloth Kit's.
For your chance to win, simply answer the following question:
Mother sloths give birth to how many babies per year?
a) one
b) three
c) six
*Winners will only be selected from our keep up to date subscribers