Win a copy of Frockodile
Closing Date: 10th January 2019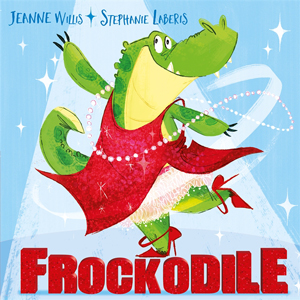 Newsletter Subscribers Exclusive*
Celebrating acceptance and being who you really are, this joyful story is about Cliff, the crocodile who wants to wear a dress.
When the hyenas laugh at Cliff, he pretends he's dressing up for a play. But no play exists! Luckily his friend Freddy comes to the rescue and creates a show for Cliff to star in. But what will his dad say when he sees him?
A funny story about inclusion and supporting your friends and family illustrated with exuberance.
Frockodile is published by Hodder Children's Books | RRP £12.99
We are giving away 5 copies of Frockodile.
For your chance to win, simply answer the following question:
Who comes to Cliff's rescue?
*Winners will only be selected from our keep up to date subscribers