Win a copy of Discover Our Solar System
Closing Date: 31st December 2018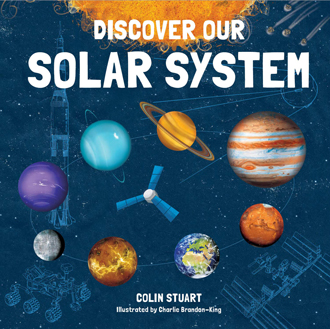 Newsletter Subscribers Exclusive*
Sit back and enjoy a cosmic tour of our awe-inspiring solar system with this illuminating illustrated guide.
Aimed at children aged 7+, this exciting book makes learning a complex subject fun and accessible. Gaze at the beauty of our planets, Sun and Moon and learn fascinating facts about them, discover dwarf planets, comets and asteroids, find out how our solar system came into existence, and study the history and future of space exploration. With insightful, bite-sized facts to devour and fabulous illustrations to marvel at, budding astronomers will be inspired and instilled with a sense of wonder at the diversity of our incredible solar system.
Discover Our Solar System is
published by Button Books | RRP £12.99
We are giving away 5 copies of Discover Our Solar System.
For your chance to win, simply answer the following question:
What is the name of the solar system we live in?
*Winners will only be selected from our keep up to date subscribers