Win The Very Merry Christmas Game
Closing Date: 9th December 2018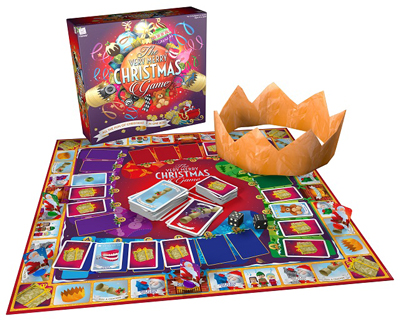 Newsletter Subscribers Exclusive*
Presents, crackers, festive songs and Sprouts - all the fun of Christmas in one box! The Very Merry Christmas Game brings the whole family together as you all compete to grab the most lavish set of presents for your stocking. Presents might be really nice or really naff and you may not find out what the other players have dished out to you until you open them at the end of the game. Pull a cracker* using the cracker cards to snatch a better present from someone else's stocking. You may even have to sing a favourite festive song to avoid losing one of your own prezzies! Watch out for the dreaded sprout cards as they could have a bad effect… it's the only game you'll ever need for Christmas!
The Very Merry Christmas Game by Rascals | RRP £20.00 | BUY HERE
We are giving two lucky entrants the chance to win a The Very Merry Christmas Game.
For your chance to win, simply answer the followign question:
What day does Christmas fall on this year?
*Winners will only be selected from our keep up to date subscribers