Celebrate 60 years of A Bear Called Paddington!
Closing Date: 31st October 2018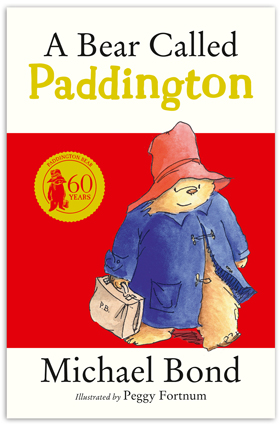 Newsletter Subscribers Exclusive*
This year October 13th marks 60 years since HarperCollins first published A Bear Called Paddington, featuring exquisite illustrations by Peggy Fortnum. Six decades on, Michael Bond's beloved Paddington Bear continues to delight generations of children, parents and grandparents with his well-intentioned deeds and misadventures.
A Bear Called Paddington is being reissued with a lovely new anniversary cover (see attached) and is the original story about how Paddington came to be taken in by the Brown family.
A Bear called Paddington is published
by HarperCollinsChildren'sBooks | RRP £6.99
We are giving away 6 copies of A Bear called Paddington.
For your chance to win, simply answer the following question:
What does Paddington Bear always have tucked under his hat?
*Winners will only be selected from our keep up to date subscribers