Win The Restless Girls audiobook, narrated by Thandie Newton
Closing Date: 31st October 2018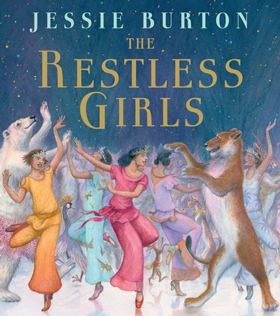 Newsletter Subscribers Exclusive
A dazzling, feminist reinterpretation of The Twelve Dancing Princesses, from the bestselling author of The Miniaturist and The Muse, beautifully illustrated by Angela Barrett. The Restless Girls is the book that every little girl and boy needs to read, a fairytale about family, sisterhood, imagination and bravery
For her twelve daughters, Queen Laurelia's death in a motor car accident is a disaster beyond losing a mother. Their father, King Alberto, cannot bear the idea of the princesses ever being in danger and decides his daughters must be kept safe at all costs. Those costs include their lessons, their possessions and, most importantly, their freedom. But the eldest, Princess Frida, will not bend to his will without a fight and she still has one possession her father can't take: the power of her imagination. And so, with little but wits and ingenuity to rely on, Frida and her sisters begin their fight to be allowed to live.
The Restless Girls is available on Audible | RRP £5.99
We are giving away 6 copies of The Restless Girls.
For your chance to win, simply answer the following question:
How many sisters does Frida have?
*Winners will only be selected from our keep up to date subscribers