Win a copy of The Unicorn Prince
Closing Date: 30th September 2018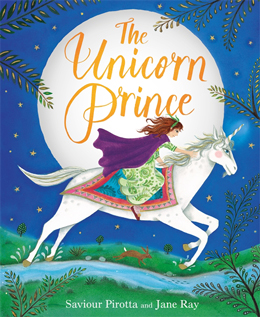 Newsletter Subscribers Exclusive*
The fortunes of a young woman are magically transformed when she shows kindness to a unicorn in this enchanting contemporary fairy tale, based on a Scottish fable and gloriously illustrated by Hans Christian Andersen Award nominee Jane Ray.
Annis and her grandmother live in a cold, draughty castle on top of a hill, which they share with their chickens and their cow. They may be poor, but Annis's heart is full of kindness. Offering a home to an injured unicorn and a family of fairies one day, her kindness is magically rewarded. But will her good fortune bring her happiness and love?
If you love The Frog Prince and The Elves and the Shoemaker, you'll love this tale of love, magic ... and unicorns!
The Unicorn Prince is published by Orchard Books |RRP £12.99
We are giving away 3 copies of The Unicorn Prince.
For your chance to win, simply answer the following question:
Which children's author wrote The Ugly Duckling?
*Winners will only be selected from our keep up to date subscribers